CORONAVIRUS | Major hypermarket and supermarket chains around the country have adjusted their operating hours throughout the movement control order period until March 31.
In notices issued to its customers, Giant, Tesco Malaysia, Aeon Big and Aeon announced that a majority of their outlets will be closed by 8pm until March 31.
Beginning tomorrow, Giant announced that 44 of its outlets in the Peninsula, will be closed by 7pm.
In the East Coast, its Kuantan outlet will close at 6.30pm, while three outlets in Terengganu and one in Kelantan will close at 5.30pm.
The Giant websites also listed the full list of opening time for all 49 outlets, from 8am to 11am.
As for Tesco, its Paradigm Mall outlet will be open from 11am until 8pm, while its outlets in Kota Bahru, Perak, Melaka and Johor will open its doors earlier from 7am and close at 7pm.
Three of its outlets - Tesco Jenjarom, Wangsa Walk and IOI City Mall - is open from 10am to 8pm, while its remaining outlets nationwide will open from 8am to 8pm.
For Aeon Big, two of its outlets in Falim, Ipoh and Kluang, Johor, will be open from 7am to 7pm.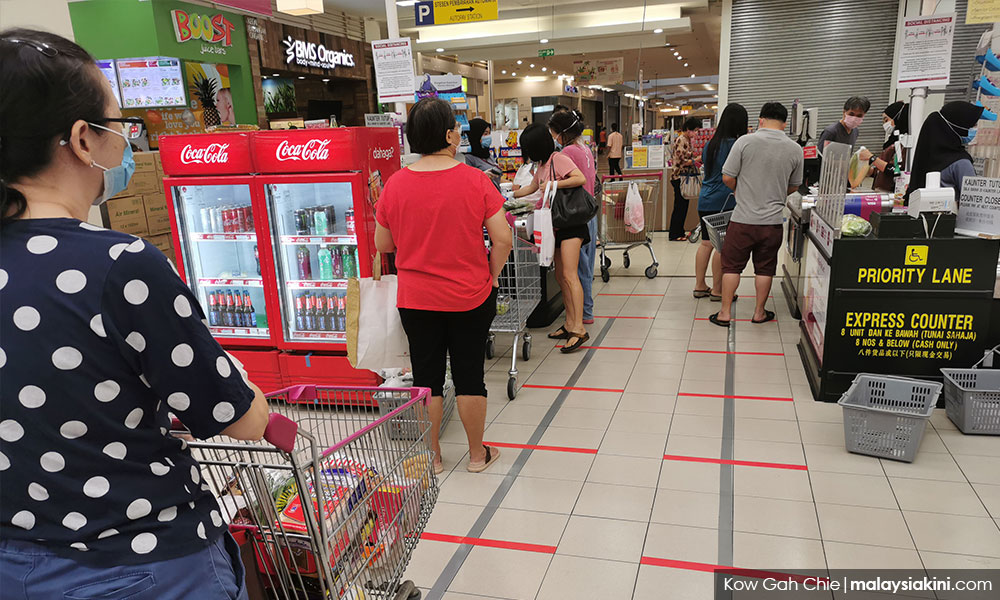 In Kuantan, the Aeon Big outlet is open from 11am to 7pm; 3 Damansara in Petaling Jaya (10am-8pm); and Sutera Utama in Johor Baru (10am-7pm).
The rest of Aeon Big outlets are open from 8am to 8pm.
Other retailers with temporary new operation hours include 33 Aeon Supermarket chains, four Aeon Neighbour stores and six Aeon MaxValu Prime outlets.
Meanwhile, local convenience store chain 99 Speed Mart announced its new operating hours from 8am to 8pm, beginning yesterday until March 31.
Similarly, Japanese convenience store Family Mart announced that it has reduced its 24-hour operations to between 6am and midnight from March 21 to March 31.
Since the MCO was enforced last Wednesday, the government, local authorities and major retailers have cautioned the public against "panic buying" of basic household supplies.
Among measures enforced include only to allow one person from one household to go out and buy necessary supplies, barring unavoidable circumstances.
---
Keep up with the latest information on the outbreak in the country with Malaysiakini's free Covid-19 tracker.