KINIGUIDE | The federal government has unveiled its stimulus plan to mitigate the economic downturn caused by the Covid-19 outbreak.
The outbreak has led to a vast majority of Malaysians staying at home, causing most economic activities to grind to a halt.
Prime Minister Muhyiddin Yassin yesterday announced a stimulus package with a total value of RM250 billion, which includes the RM20 billion package unveiled by his predecessor, Dr Mahathir Mohamad, on Feb 27.
This instalment of KiniGuide takes a bird's eye view at the stimulus package and examines how it will be financed.
Does it mean the government is spending RM250 billion?
No. That's the potential size of the stimulus package includes loans, loan payment deferments and rental waivers, among others, and not just cash handouts.
The cash handouts as well as SME loans, deferred loan payments and money saved by individuals and businesses will hopefully be spent and cushion the economic slowdown.
The idea is to create a multiplier effect to improve overall consumption and consumer spending.
For instance, a factory technician in a non-essential industry forced to take unpaid leave can spend the cash handouts at a small local grocery store, which will, in turn, help the store owner raise the capital needed to buy from wholesalers, who in turn source from factories, who in turn source raw materials from suppliers.
How much is the government actually spending?
According to Prime Minister Muhyiddin Yassin, the direct fiscal injection is RM25 billion. This includes the stimulus package announced by then-interim prime minister Dr Mahathir Mohamad on Feb 28.
What is "direct fiscal injection"?
A fancy word for cash from the government.
This includes wage subsidies, one-off cash payments, incentives for frontline health workers and handouts to e-hailing drivers, among others.
The government's projected expenditure for Budget 2020 is RM297 billion. Will this stimulus package (RM25 billion) widen the fiscal deficit?
Probably. Hopefully, the drop in government revenue (taxes, land premiums and indirect taxes, etc) for 2020 won't be too severe.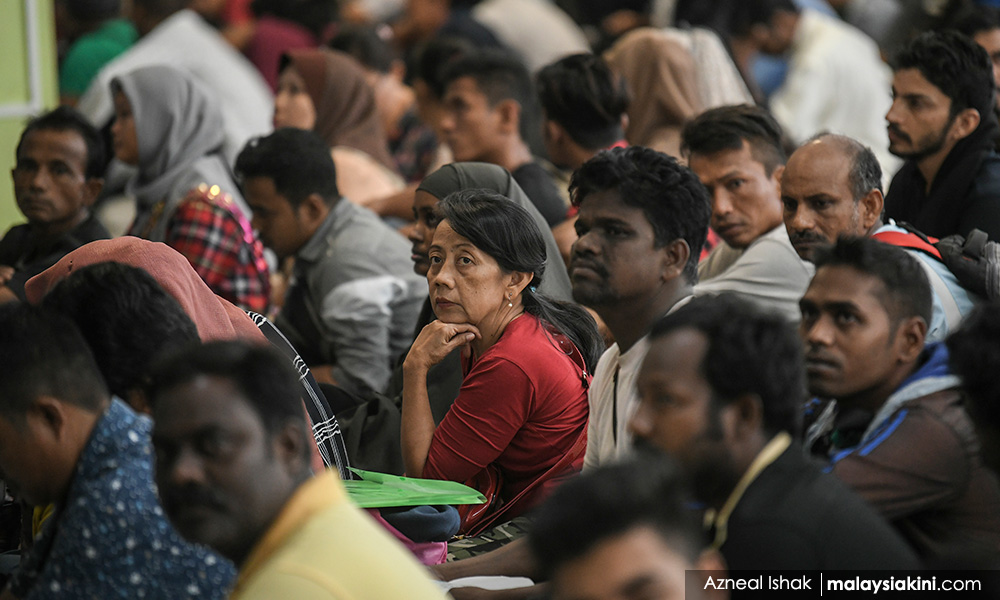 How big is the stimulus package relative to GDP?
That depends. This answer will be based on the Department of Statistics' calculation that GDP for 2019 in current prices was RM1.51 trillion.
That means the entire stimulus package has a potential of reaching 16.5 percent of GDP. But then again, not all the loans offered would be taken up nor would everyone withdraw the money from the Employees Provident Fund (EPF) allowed by the stimulus package.
Fiscal injections also do not help the economy if those receiving cash handouts save the money instead of spending it.
If it is just the fiscal injection portion, then it works out to 1.65 percent of GDP.
So where's the government going to find this RM25 billion?
Muhyiddin's speech didn't say how specifically, but he did give some clues.
He said that his government will ensure fiscal space (read: budgetary room) and not borrow for operations. He said his government will have to undergo fiscal consolidation (read: cut cost) in the medium term to create fiscal space in the long-run.
Muhyiddin also revealed that he has already instructed all ministries to review their budgets to find ways to save money in the medium term.
Typically, governments will resort to issuing bonds. Details of government bond issuance can be obtained from Bank Negara's website.
Alternatively, the government could go back to the practice of off-balance sheet loans to adhere to the legal limit or sell assets such as land.
Then there is Petronas.
Will the PM need to gain approval from Parliament?
Yes, according to Article 101 of the Federal Constitution. In practice, the government spends first and table a Supplementary Supply Bill later.
Singapore decided to have its stimulus plan debated in Parliament first. The debate is ongoing. Similarly, the US' stimulus plan has been passed by the lower house (Congress) and is awaiting passage through the upper house (Senate).
Pakatan Harapan leader Anwar Ibrahim, while lauding Muhyiddin's stimulus plan today, said it ought to have been debated in Parliament first.
---
Keep up with the latest information on the outbreak in the country with Malaysiakini's free Covid-19 tracker.
Malaysiakini is providing free access to the most important updates on the coronavirus pandemic. You can find them here.
Help keep independent media alive - subscribe to Malaysiakini.