CORONAVIRUS | The government tonight announced that an enhanced movement control order (MCO) will be enforced in parts of Hulu Langat after more than a quarter of residents at a religious school were infected with Covid-19.
This is the second enhanced MCO to be enforced after the two villages in Simpang Renggam, within the Kluang district, on March 26.
Defence Minister Ismail Sabri Yaakob (above), in a statement, said the latest enhanced MCO will apply to the areas from Batu 21 to Batu 24 of Sungai Lui in Hulu Langat, Selangor.
"The Health Ministry has confirmed that there were 71 positive Covid-19 cases from amongst the 274 residents of the Maahad Tahfiz AnNabawiyyah at Batu 23 Sungai Lui, Hulu Langat, Selangor.
"Considering the high number of cases at the school, the government, on the advice of the health minister, has decided to implement an enhanced MCO," he added.
Ismail said the enhanced MCO will affect 3,918 people in 700 homes in 7 villages.
They comprise two Orang Asli villages and five traditional Malay villages.
"This order is effective midnight on March 30 until April 13," he said.
"The purpose of the enhanced MCO is to curb Covid-19 from spreading out of the area. This will allow tracing activity from house to house throughout the 14 days."
Under the order, Ismail said all residents and visitors already in the area won't be allowed to leave. They must remain in the houses.
He added that all entrances to the area will be shut and outsiders won't be allowed during the enhanced MCO period.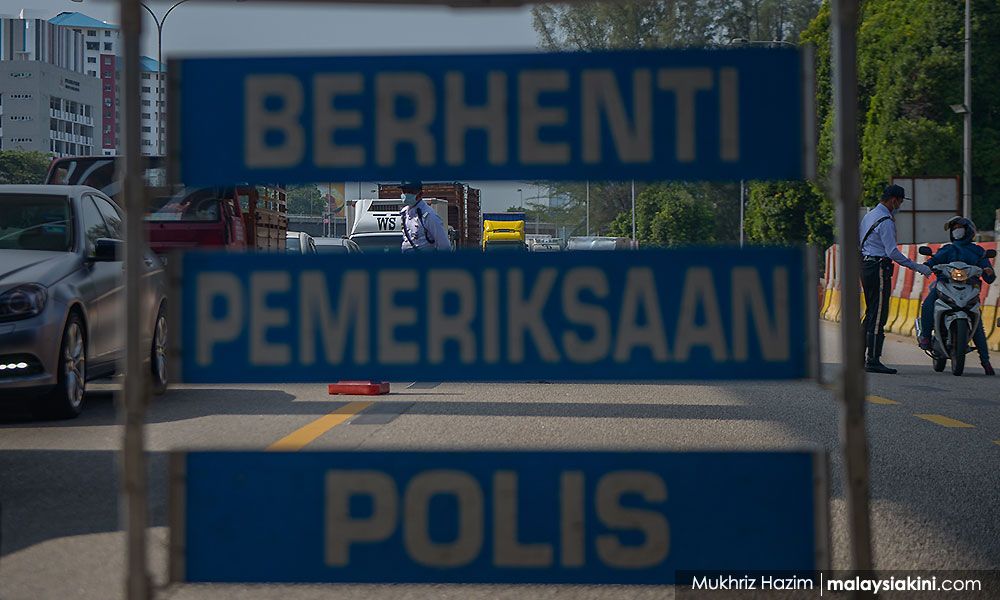 Ismail said police, army, civil defence force and Rela personnel will be deployed to guard the area.
"All shops will also be closed. The Social Welfare Department will provide 14 days of food supply to all residents."
He added that a medical base will also be set up in the area.
"All residents are asked to remain calm and give their full cooperation to Health Ministry officers and abide by all instruction by the authorities," he said.
Ismail added that residents who need help or have questions can contact 03-89254809 / 03-89114200.
Under the regular MCO imposed on the rest of the country, non-essential businesses and services are ordered closed and people are discouraged from leaving home except for pressing reasons such as to restock on food supplies.
The MCO, which was initially set to end on March 31, has been extended to April 14.
However, an enhanced MCO will see a complete restriction on movement and all businesses must close.
---
Keep up with the latest information on the outbreak in the country with Malaysiakini's free Covid-19 tracker.
Malaysiakini is providing free access to the most important updates on the coronavirus pandemic. You can find them here.
Help keep independent media alive - subscribe to Malaysiakini.