Bank Negara Malaysia (BNM) is currently working to develop the next blueprint for the financial sector which the central bank aimed to publish it by next year, said governor Nor Shamsiah Mohd Yunus.
"Beyond priorities for the immediate term, the bank plans to build on our efforts to position the Malaysian financial system for future challenges and opportunities," she said in the governor's foreword in the BNM Annual Report 2019 released here today.
In the blueprint, the central bank will address the future path of regulation to support the objectives of a sound, progressive and inclusive financial system going forward.
This would include outlining structural reforms to modernise the insurance, takaful and development financial institution sectors, she said.
"We will also identify initiatives to future-proof the country's payment infrastructure as we encourage greater public confidence and acceptance of e-payment and e-remittance services," she added.
With an advanced regulatory framework already in place, Islamic finance is envisaged to play a more prominent role in the coming period, particularly in its potential to apply Shariah principles to expand social finance and address market gaps in innovative ways.
The governor pointed out that another important area would be the readiness to deal with increasingly complex cybersecurity and technology risks.
"Our overarching objective remains the same to ensure that financial intermediation will continue to be effective, serving as a catalyst for economic progress and a shock absorber in difficult times," she said.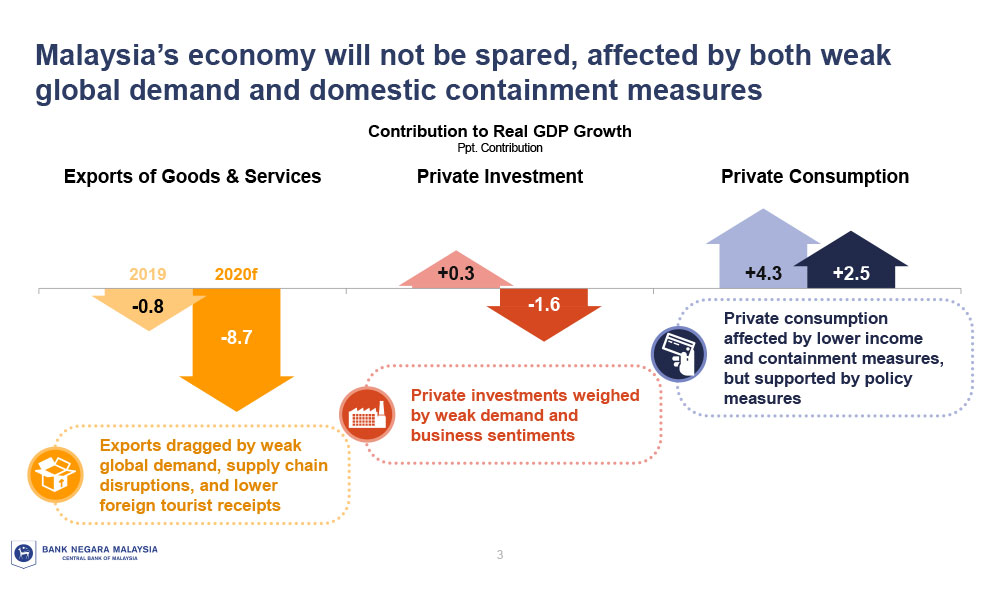 While the global community had been expecting a challenging entry into the new decade, few would have anticipated the nature and degree of the shocks we have seen in recent weeks.
Meanwhile, in face of an uncertain and challenging operating environment, Bank Negara would be adjusting a number of priorities for the year ahead by sharpening its focus in certain areas and reducing its emphasis on other areas, said Nor Shamsiah.
"We will continue with monetary policy that is accommodative of sustainable economic activity amid low inflation. The bank will ensure that there is enough liquidity in the system and work to avoid excessive volatility in the exchange rate.
"We will also carry on our role to provide independent, professional advice to the government on issues affecting the economy," said the governor.
In the current environment, this will involve weighing in on strategies to help households and businesses weather the economic shocks of Covid-19 and transition toward a stable recovery.
- Bernama