CORONAVIRUS | Malaysia today reported 131 new Covid-19 cases, bringing the total to 3,793 cases, according to Health Ministry director-general Dr Noor Hisham Abdullah.
He also reported one new death, bringing the death toll to 62 or 1.63 percent of total cases.
The latest death involves a Patient 3,663, a 67-year-old Malaysian man who had a history of diabetes and high blood pressure.
"He had a history of close contact with a number of Covid-19 index cases from the Sri Petaling gathering (namely Patient 1,265, Patient 1,266, Patient 1,267, Patient 1,404 and Patient 2,549).
"He was treated at the Sultanah Nur Zahirah Hospital, Terengganu on March 29 and passed away on April 5 at 10.22am," Hisham told a press conference in Putrajaya this evening.
On the bright side, Noor Hisham announced that there were the most recoveries today, with 236 Covid-19 patients having recovered and discharged.
This brings the total recoveries to 1,241 people or 32.72 percent, almost a third of all Covid-19 cases.
The daily reported figures are only updated up to noon each day.
For those still receiving treatment, Hisham said 102 Covid-19 patients are in the intensive care unit (ICU), up from 99 patients yesterday.
Of those in ICU, 54 people are on ventilators, up from 48 yesterday.
The director-general also reiterated the importance of personal hygiene and social distancing in combating Covid-19.
Globally, Covid-19 has infected 1.28 million to date and claimed 70,320 lives.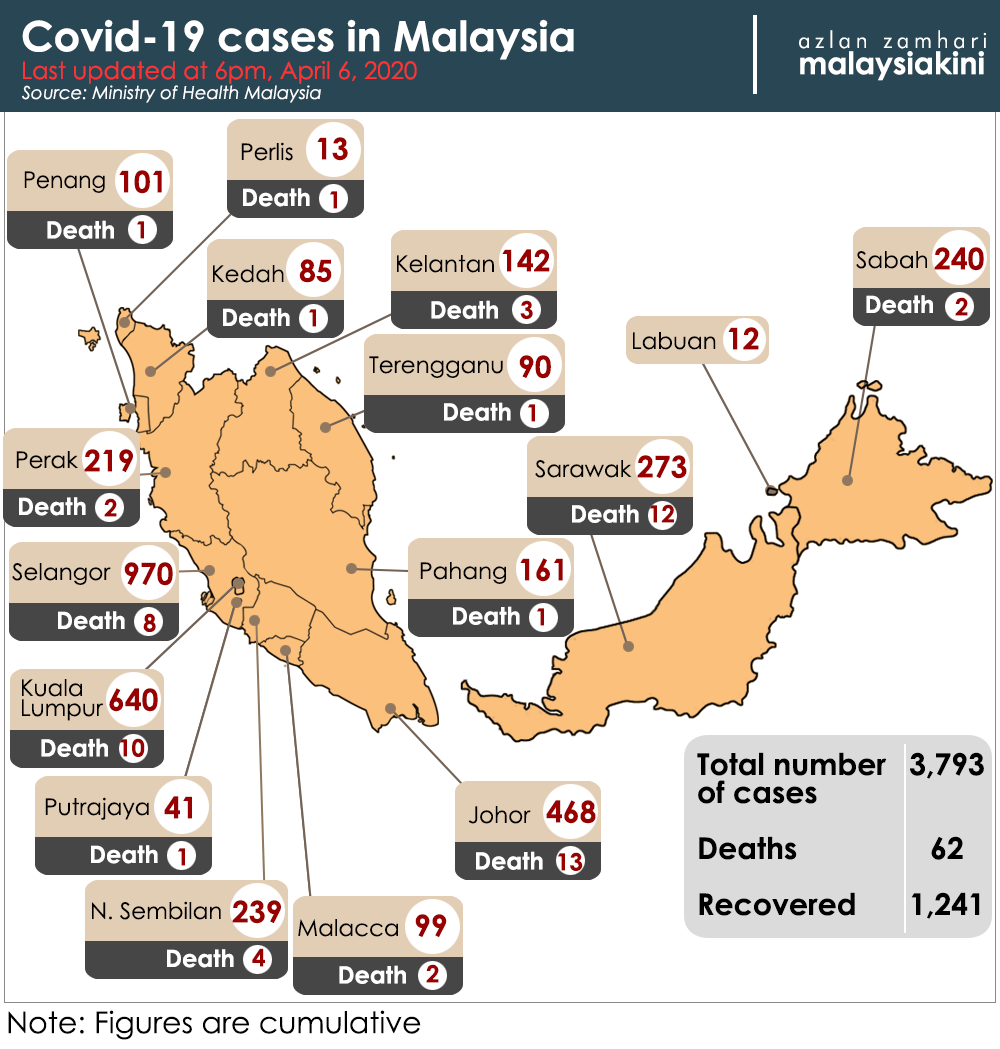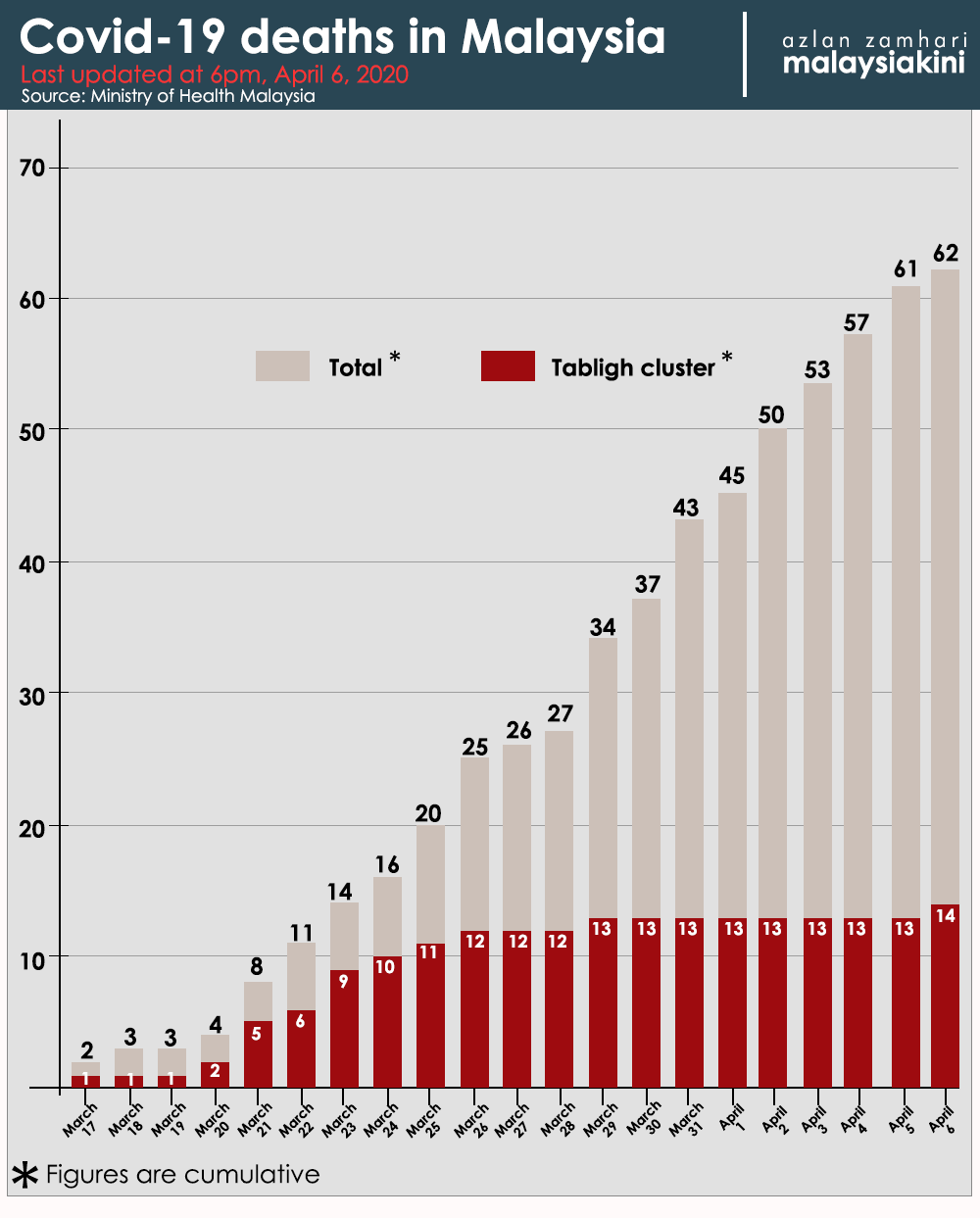 ---
Keep up with the latest information on the outbreak in the country with Malaysiakini's free Covid-19 tracker.
Malaysiakini is providing free access to the most important updates on the coronavirus pandemic. You can find them here.
Help keep independent media alive - subscribe to Malaysiakini.