Editor's note: Malaysiakini earlier published a report quoting Noor Hisham urging people to minimise contact with animals as a precaution against Covid-19, based on his statements at a press conference today. The report has since been removed after the Health Ministry retracted the statement.
CORONAVIRUS | Amid an increasing number of reports of animals being infected with Covid-19, Health director-general Dr Noor Hisham Abdullah has urged animal lovers to maintain good hygiene.
"For animal lovers, pets are considered as part of their family.
"If we are unable to keep a distance from animals and pets, it is important to keep good hygiene at all times including when in contact with animals and pets," he said in a statement posted on Facebook today.
He also shared an infographic produced by the World Health Organisation (WHO) on how to protect oneself and others from getting sick.
Among others, the WHO urged people to wash their hands after handling animals or animal waste.
Noor Hisham said the Health Ministry will work with the Department of Veterinary Services to provide further advice on the matter.
Earlier, it was reported that a Malayan tiger kept at a zoo in New York has tested positive for Covid-19, after it had developed a dry cough along with three other tigers and three lions.
The tiger is believed to have been infected by an asymptomatic zoo employee, but it is not known which employee might have infected it.
There were also reports of cats and dogs testing positive for the disease in Hong Kong and Belgium.
An experiment conducted by the Harbin Veterinary Research Institute had found that cats - but not dogs - can become infected with Covid-19 when exposed to a large dose of the virus that causes the disease, and the infected cat is capable of passing the disease to other felines.
However, other researchers cautioned that the experiment does not reflect real-life interactions between humans and their pets, and there is still yet to be evidence that infected cats secreted enough of the virus to infect humans.
Meanwhile, Universiti Putra Malaysia Faculty of Veterinary Medicine dean Dr Abdul Rahman Omar also urged for good hygiene when handling animals, including pets.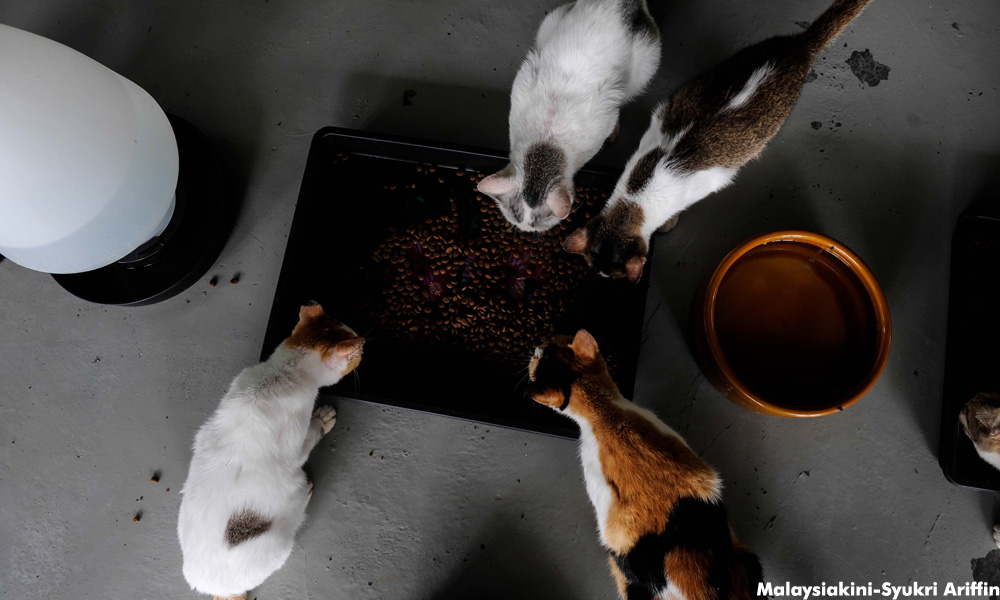 "As always, practise standard precautions of good hygiene during interactions with your pets, ie wash hands before and after interacting with your animals, including while feeding them and removing soiled bedding. Whenever possible keep the pets indoors," he said in a statement via Science Media Centre Malaysia.
He concurred that there is currently no evidence showing that infected cats can pass the disease to humans.
The fact that the cats and tigers had mild, non-life-threatening symptoms, show that the animals are probably shedding only a small amount of the virus, he said.
"Based on the current information, the risk is very low for it to happen. Nevertheless, standard precautions of good hygiene must be taken," he added.
---
Keep up with the latest information on the outbreak in the country with Malaysiakini's free Covid-19 tracker.
Malaysiakini is providing free access to the most important updates on the coronavirus pandemic. You can find them here.
Help keep independent media alive - subscribe to Malaysiakini.