CORONAVIRUS | People violating the movement control order (MCO), intended to curb the spread of Covid-19, will be issued with a compound of RM1,000 beginning today.
Bukit Aman Internal Security and Public Order Department director Acryl Sani Abdullah Sani (above) said offenders will be given two weeks to settle the compound, failing which, they can be brought to court.
"With regard to Act 342 (Prevention and Control of Infectious Diseases Act 1988), we have received the standard operating procedure on how to compound MCO violators.
"The compound will be RM1,000. There will be no appeal. If they do not pay, then they can be taken to court," he told a press conference at Bukit Aman, Kuala Lumpur today.
He said the compound must be paid to the Health Ministry.
Acryl Sani said the move is to cope with overcrowding in prisons.
Prisons Department director-general Zulkifli Omar had in a letter to the Federal Court Registrar last week expressed concern on the number of people being jailed for violating the MCO. 
He said the move was adding on to an already overcrowded prison where social distancing is "impossible" and could spark Covid-19 outbreaks.
"Apart from adding on to the already crowded prisons, the Prisons Department is concerned that they could become the source of Covid-19 outbreaks in prison as their health status is not known.
"The Prisons Department is of the opinion that it will become a major issue if there is a Covid-19 outbreak in prison because social distancing is impossible in prison and could spread uncontrollably that it could threaten the lives of prisoners and prison staff," read the letter.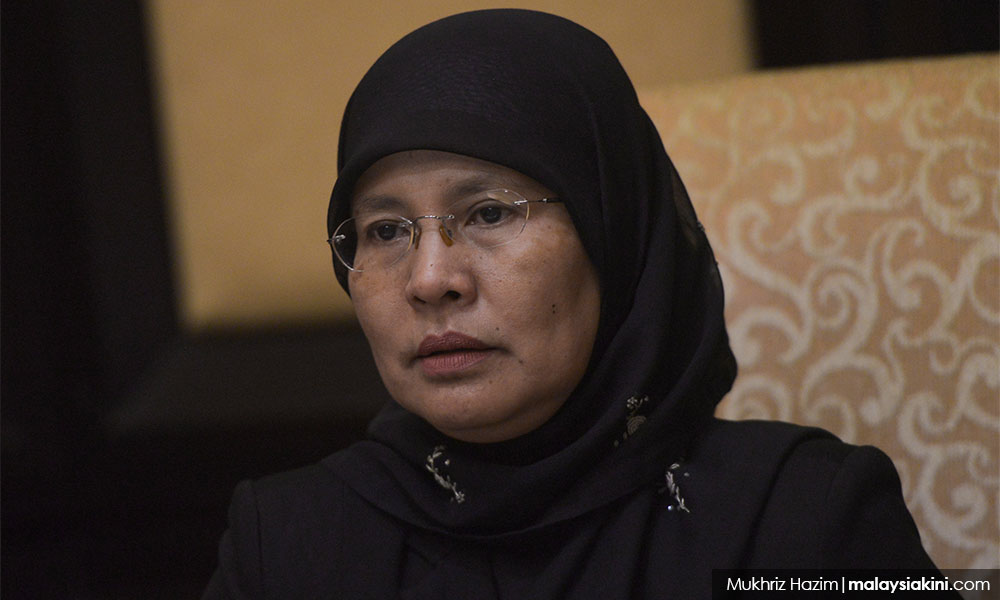 Chief Justice Tengku Maimun Tuan Mat (photo) has also advised judges to factor in overcrowding of prisons in sentencing.
However, Acryl Sani said MCO violators could also face action under other laws if the offence was more serious, such as if they try and obstruct authorities.
He added that such action is punishable under the Penal Code that provides for up to two years imprisonment or up to RM10,000 fine or both.
Acryl Sani said the cops are also stepping up patrol during the MCO, including in residential areas, to ensure compliance.
"Our patrol showed there are still people going out jogging so we arrested them. We ask that everyone who is not part of essential services to sit quietly at home, there is no need to move around without justification," he said.
On a separate matter, Acryl Sani said crime rate has fallen by 67 percent during the MCO period.
He said the average crime index was 350 cases a day but this has fallen to 116 cases a day.
The MCO, which started on March 18, was supposed to end on March 31 but was extended until April 14.
Under the MCO, all non-essential businesses and services must close while people are only allowed to leave their homes for approved reasons.
Foreigners are also not allowed into the country while Malaysians cannot leave.
---
Keep up with the latest information on the outbreak in the country with Malaysiakini's free Covid-19 tracker.
Malaysiakini is providing free access to the most important updates on the coronavirus pandemic. You can find them here.
Help keep independent media alive - subscribe to Malaysiakini.