CORONAVIRUS | Universiti Teknologi Malaysia (UTM) together with Hospital Canselor Tuanku Muhriz (HCTM) UKM and DF Automation and Robotics Sdn Bhd (DF) have developed a hospital delivery robot system to help the healthcare frontliners battling the Covid-19 outbreak.
The robot, named "Makcik Kiah 19" (MCK19), is the first Malaysian-made delivery robot for hospitals to assist healthcare frontliners to deliver their services to Covid-19 patients.
The project, embarked during the beginning of the Movement Control Order (MCO), is led by co-founder of DF, Associate Professor Dr Yeong Che Fai from UTM School of Electrical Engineering.
"MCK19 uses Zalpha, a DF's commercial robot that can accommodate weight up to 300 kg in its shelves and able to navigate autonomously to assist doctors or nurses in delivering food or medicine to a patient's room.
"The MCK19 will reduce the exposure of healthcare professionals and frontliners to patients under investigations that may be highly contagious and need to be in isolation.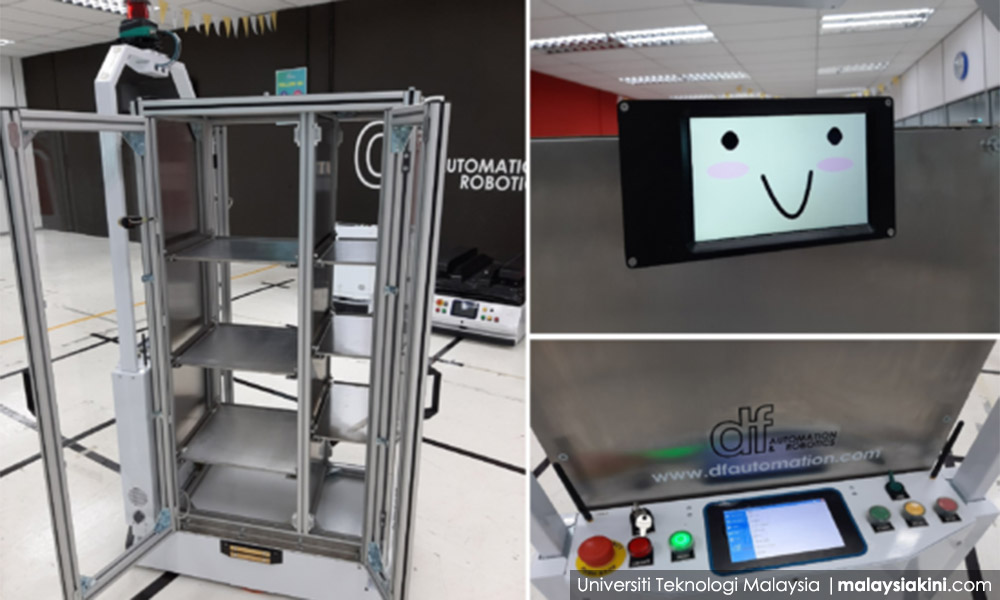 "Hence, it would also decrease the need for personal protective equipment (PPEs) as hospitals are facing a global shortage," UTM said in a statement here today.
UTM said the Ministry of Science, Technology and Innovation (MOSTI); Ministry of International Trade and Industry and Health Ministry took less than two weeks for the team to develop the working prototype.
"MCK19 is expected to be tested at HCTM at the end of this week. If the robot is found useful, DF will commit to mass-produce the robots to supply to hospitals in Malaysia or any organisations who needs it," it said.
Meanwhile, Yeong said DF, which has provided robotic solutions to the industry since 2012, believed that the robot could help with many tasks to reduce human presence such as for delivering, disinfection, cleaning, monitoring and services.
"MCK19 will be our first pilot trial, if this robot works well, we will proceed to other applications," he added.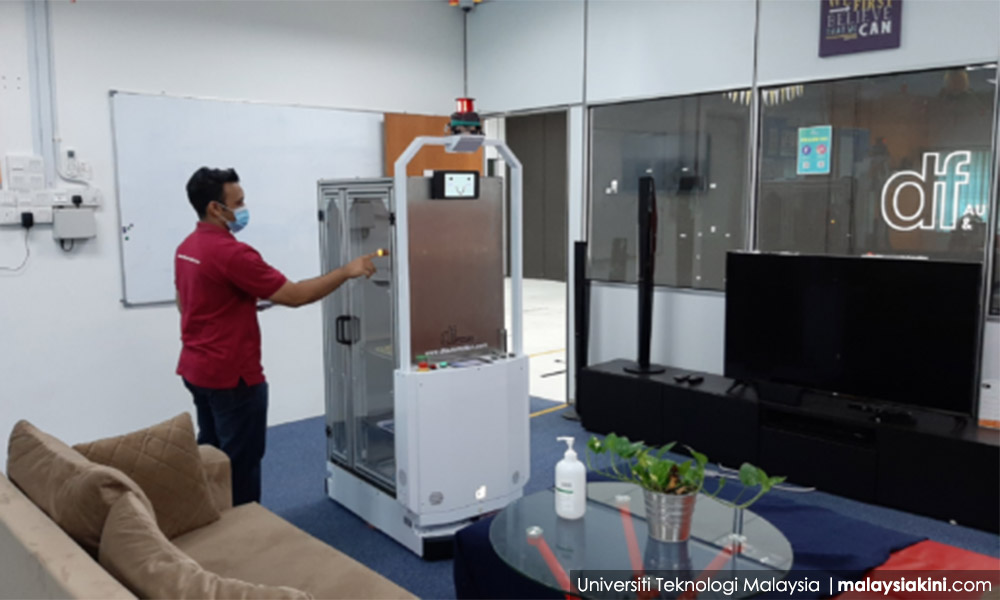 HCTM director Prof Dr Hanafiah Harunarashid expressed gratitude on the collaborations.
"This would be inaugural which is especially useful to aid our overwhelmed healthcare system during this pandemic and outbreak. I foresee robotics and automation will play an important part in hospitals in the near future to enhance the delivery of healthcare," he said.
UTM vice-chancellor Prof Dr Wahid Omar said the invention of this robot is another UTM's helping hand in combating the virus.
"As a university that is blessed with multiple expertise, we believe it is our responsibility to help the government especially the frontliners who are struggling to serve the people in this trying times for us all," he said. - Bernama
---
Keep up with the latest information on the outbreak in the country with Malaysiakini's free Covid-19 tracker.
Malaysiakini is providing free access to the most important updates on the coronavirus pandemic. You can find them here.
Help keep independent media alive - subscribe to Malaysiakini.