CORONAVIRUS | The country now has 26 red zones with Melaka Tengah's inclusion, after the area recorded 44 cases.
This was stated by the Health Ministry in maps released showcasing all districts nationwide and numbers of recorded coronavirus cases in each as of noon on April 10.
A district is categorised as a red zone area once it has more than 40 positively identified Covid-19 cases.
Yesterday, it was reported Hulu Selangor was the 25th district. It also recorded 44 cases according to the latest data released by the ministry.
Other districts in the red zone include Kota Bharu in Kelantan with 86 cases; Jerantut (63 cases) and Kuantan (53) in Pahang; Jasin (61); Petaling (328), Hulu Langat (368), Gombak (123), Klang (159), Sepang (59) in Selangor; Putrajaya (49); Kepong (114), Lembah Pantai (427), Titiwangsa (106) and Cheras (66) in Kuala Lumpur; Rembau (52) and Seremban (197) in Negeri Sembilan; Batu Pahat (50), Johor Bahru (171) and Kluang (176) in Johor; Hilir Perak (66) and Kinta (97) in Perak; as well as Tawau (67) in Sabah; Kuching (209) and Kota Samarahan (46) in Sarawak.
Two areas in Kluang, Johor; Sungai Lui in Hulu Langat, Selangor, both the Selangor and Malayan mansions and Menara City One in Kuala Lumpur have been placed under an enhanced movement control order (MCO) after a spike of Covid-19 cases.
Areas and buildings under enhanced MCO are under complete lockdown with residents not allowed to leave home even to purchase food.
Residents will be handed basic government-sponsored ration and are permitted to order other household items through a centre set-up within their area.
To date, Malaysia has recorded 4,346 cases, of which 70 people have died while 1,830 have recovered and discharged from hospital.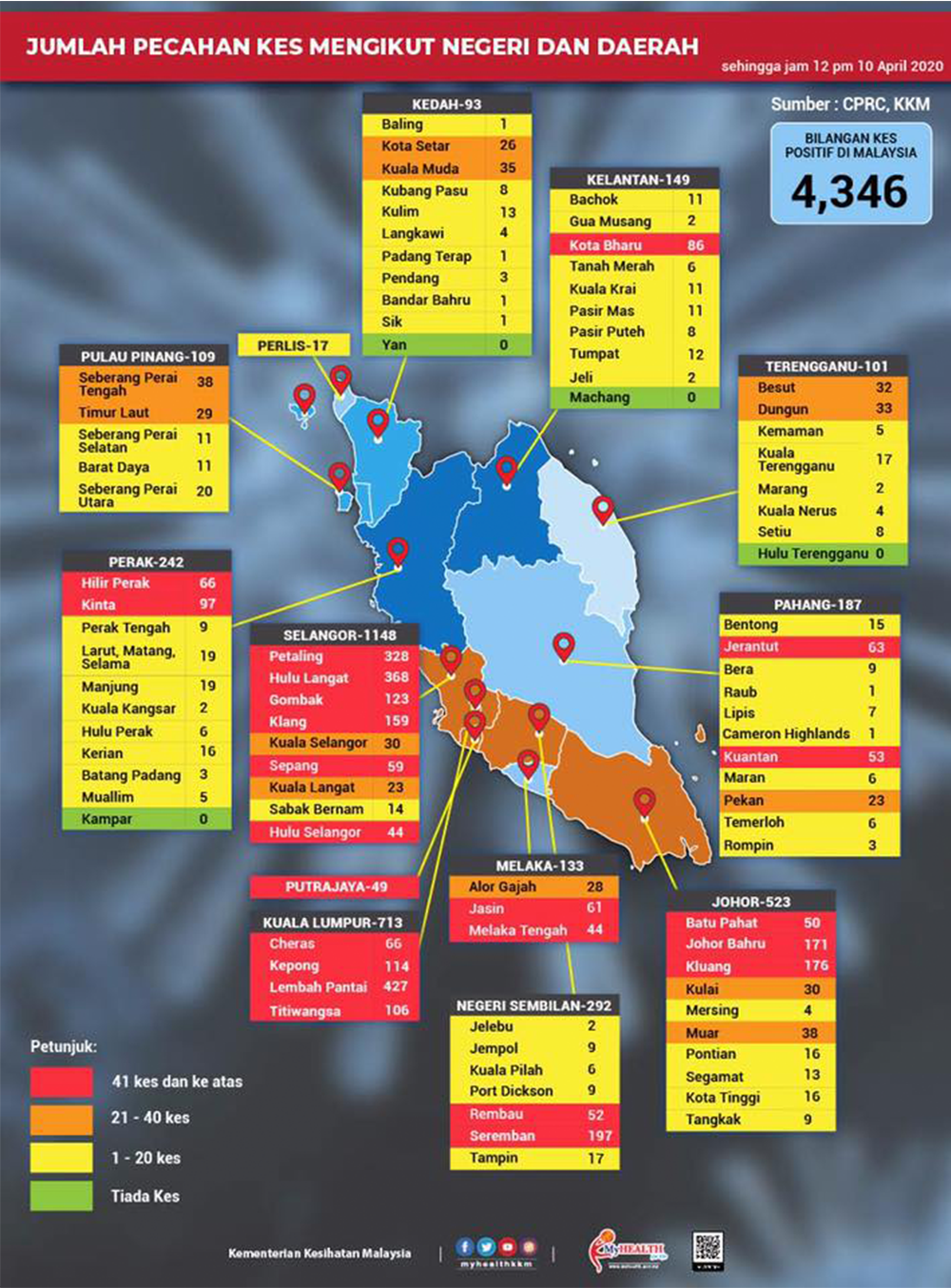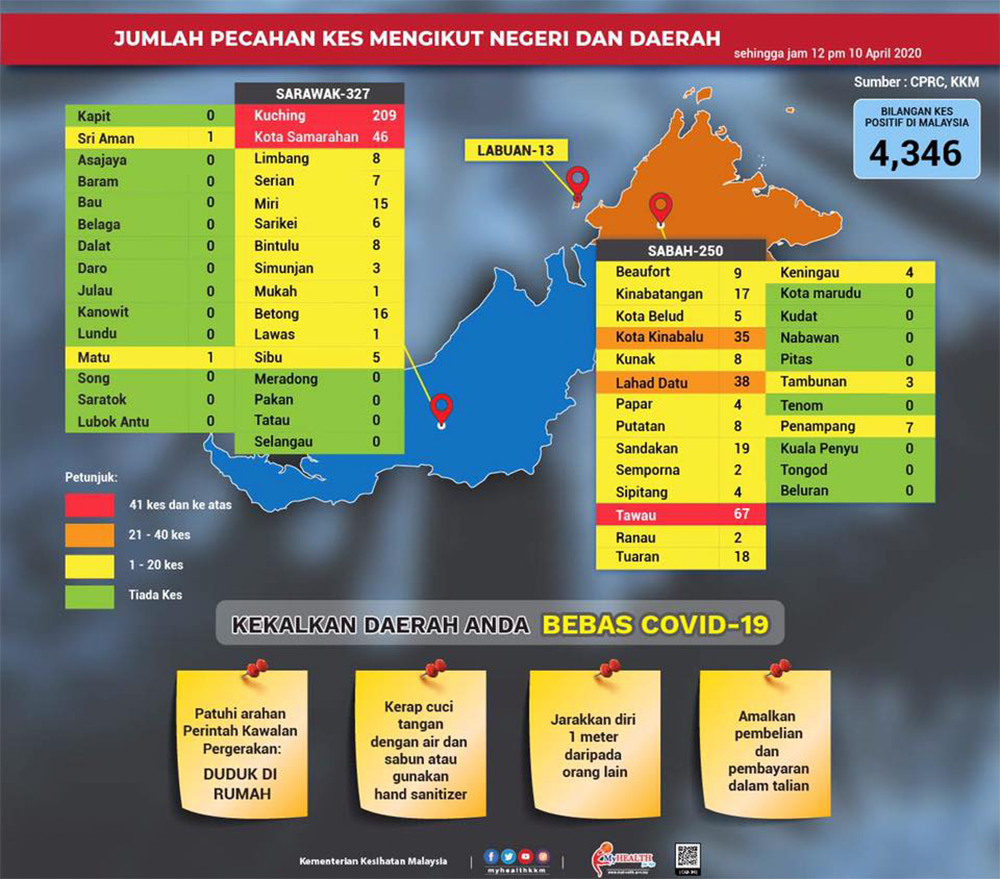 ---
Keep up with the latest information on the outbreak in the country with Malaysiakini's free Covid-19 tracker.
Malaysiakini is providing free access to the most important updates on the coronavirus pandemic. You can find them here.
Help keep independent media alive - subscribe to Malaysiakini.