The cleaner and 'greener' water of Sungai Melaka, which has gone viral on social media, must be maintained and all parties, including the public, must do their part, said Melaka Chief Minister Sulaiman Md Ali.
Attributing it to the implementation of the Movement Control Order (MCO) following the Covic-19 pandemic, he described a cleaner Sungai Melaka as an eye-opener for everyone to ponder and realise about the damage and destruction caused by human greed.
Therefore, he called on all parties to love and protect the environment, as well rivers, for the benefit of future generations.
"This situation (a clean Sungai Melaka) is, firstly, due to there being no activities in the vicinity and along Sungai Melaka during the MCO period and, secondly, because no activities are held at the river's upstream area.
"Thirdly, all cruise boat activities along the river are no longer operating as usual and, fourthly, cruise boats using petrol are also a source of pollution to the river," he said in a statement here today.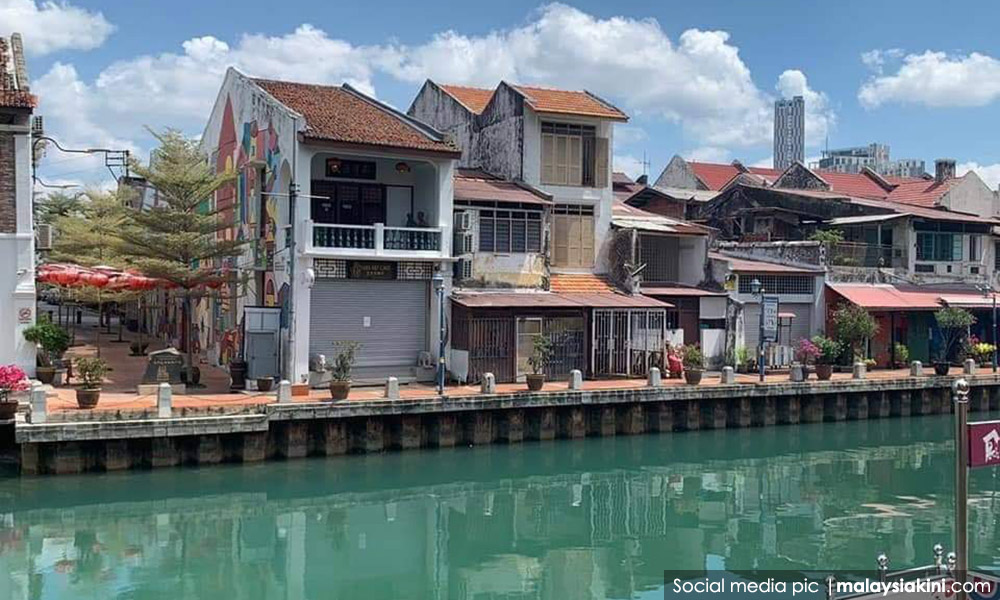 Bernama has reported that Sungai Melaka, which had previously been murky and brownish in colour like 'teh tarik', had turned greener and cleaner since the implementation of the MCO and that the 'greener' image of the river had sparked excitement among netizens.
Sulaiman hoped that the level of cleanliness and beauty of this attractive tourist site in Malacca could be maintained not only during the MCO period but also in the future.
"We know that throughout the MCO, there are no foreign tourists entering Melaka and even locals cannot move freely.
"Therefore, I have directed all local authorities in Malacca to make the agenda of beautification and cleanliness of their respective areas a priority," he said.
He also hoped that the state and the City of Malacca, in particular, could emerge as the cleanest state or city in the country for the first time.
- Bernama
---
Keep up with the latest information on the outbreak in the country with Malaysiakini's free Covid-19 tracker.
Malaysiakini is providing free access to the most important updates on the coronavirus pandemic. You can find them here.
Help keep independent media alive - subscribe to Malaysiakini.