CORONAVIRUS | Malaysia today recorded 38 new Covid-19 cases, bringing the total number of infections to 5,780, according to Health Ministry director-general Dr Noor Hisham Abdullah.
He also said no death was reported today. This means the death toll remains at 98.
Noor Hisham said another 100 people have also recovered since noon yesterday, putting the total recoveries at 3,862, or 66.8 percent.
Of those under treatment, 36 people are in the intensive care unit (ICU), the same as yesterday.
From the Covid-19 patients who are in ICU, 15 require a ventilator to breathe, down from 16 yesterday.
The data is updated up until noon today.
Noor Hisham, in his daily briefing in Putrajaya today, also urged Malaysians to remain in their homes.
"The public is requested to play their respective part in combating Covid-19 in Malaysia," he said.
Noor Hisham also reiterated the importance of good hygiene and social distancing.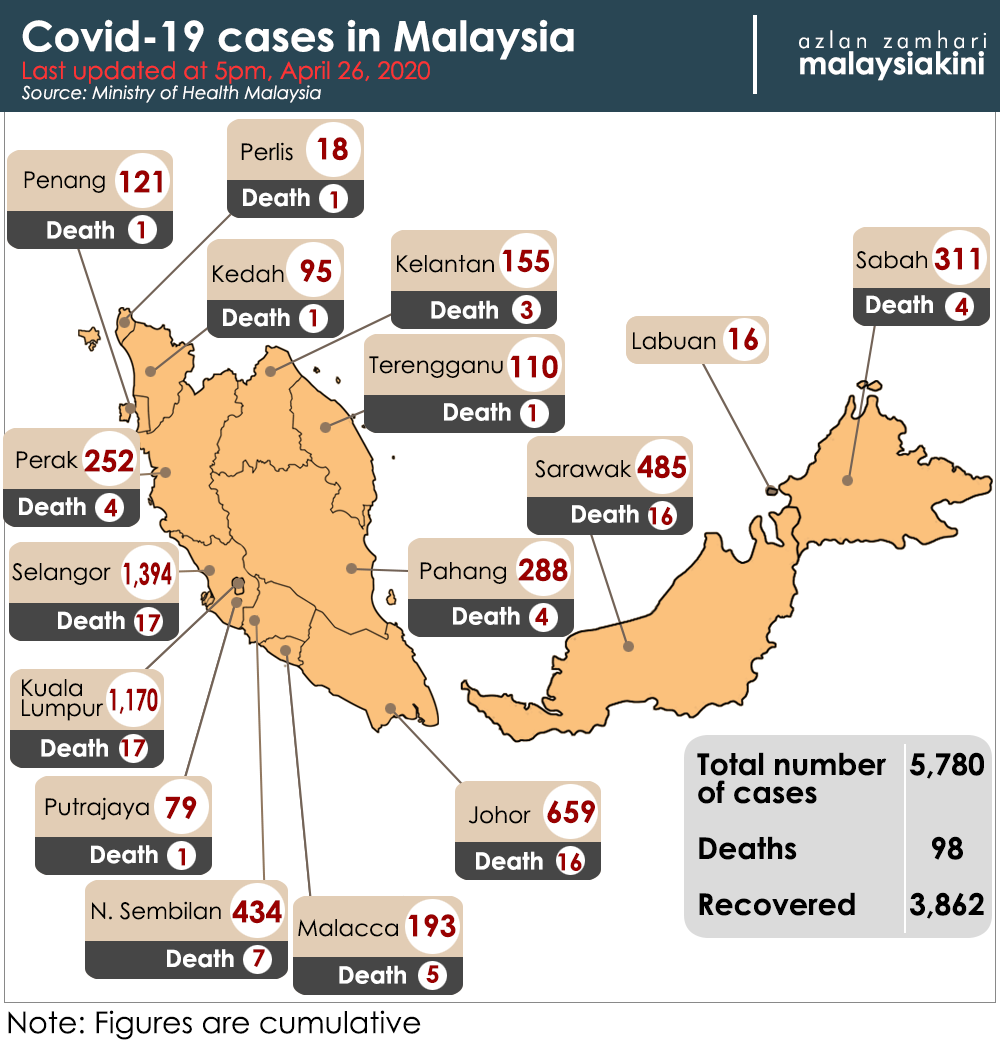 ---
Keep up with the latest information on the outbreak in the country with Malaysiakini's free Covid-19 tracker.
Malaysiakini is providing free access to the most important updates on the coronavirus pandemic. You can find them here.
Help keep independent media alive - subscribe to Malaysiakini.