CORONAVIRUS | It came out of nowhere, but in less than six months Covid-19 has swept the world, sickening over two million people, killing more than 150,000 and showing no signs of abating.
In the face of fast-exhausting resources, and limited manpower and protective equipment, hospitals across the globe are working tirelessly to save as many lives as possible while research organisations race to create a cure.
It's putting it mildly, then, to say the battle is hard, long and against seemingly impossible odds. And this is just what we can see. Another fight is taking place, and that's against the psychological impact of this pandemic happening inside our minds.
But how and why is the pandemic increasingly affecting us psychologically? Well, crises always impact mental health. And Malaysians, sheltered from most major calamities, may not be as psychologically prepared compared to countries where disasters are more common, which means we lack coping strategies.
Mercy Malaysia Mental Health and Psychosocial Support (MHPSS) team lead Dr Hariyati Shahrima Abdul Majid says the unprecedented nature of Covid-19 resulted in governments around the world also taking unprecedented measures.
"Many of us were not prepared for the implementation of government-sanctioned movement control order (MCO) and lockdowns. The losses associated with the MCO along with the spread of Covid-19 have definitely contributed to the exacerbation of mental health issues.
"Many are grieving over the loss the life as they knew it, many are grieving over the loss of incomes, many more are grieving over the separation from family members and loved ones."
Worse affected, Hariyati says, are those already vulnerable, such as those living with existing mental illness, the elderly, those with chronic medical conditions and who are from low-income groups.
A not so-silent cry for help
On March 24, the Health Ministry's Crisis Preparedness and Response Centre (CPRC) and Mercy Malaysia launched a support hotline for anyone affected by the current crisis.
Since then, a third of all calls received has been psychologically related – and this number is expected to rise as the virus continues to spread and Malaysians are placed under increasingly strict MCO.
"We've had about 800 telephone calls since the hotline was launched. In the initial stages, we were receiving about 20 phone calls per day on average. But in the past week, we've seen a surge of telephone calls – up to 200 per day.
Hariyati says while many calls are about food aid (27 percent), and getting access to medical and health-related support (nine percent), about one-third of the calls are psychologically related.
"We are seeing an increase in the number of calls associated with emotional and psychological distress over the number of days since the hotline was launched. We've not had a chance to analyse (the statistics) and compare them to the baseline, but yes, we are expecting the stats to show an increasing trend."
Hariyati hopes the hotline serves as early psychological support to reduce normal distress reactions to Covid-19 and the MCO exacerbating into more serious mental health issues such as anxiety, depression and post-traumatic stress disorder (PTSD).
'Grieving' losses
Anita Abu Bakar (photo), president of the Mental Illness Awareness and Support Association (MIASA), points out that people respond differently to stressful situations and crises.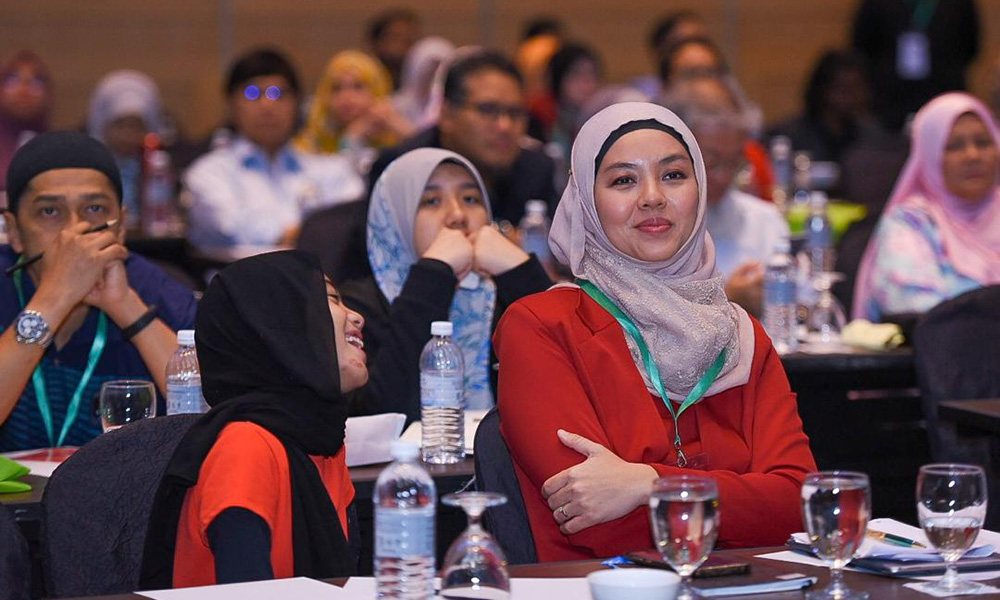 Being separated from family and friends during this time, she says, could exacerbate feelings of disconnect in many.
The partial shutdown may also increase people's fear for loved ones' welfare, heighten concerns over financial losses, and of course, raise the risk of falling ill. Such overwhelming concerns, along with feelings of helplessness, boredom, loneliness and depression, may only worsen should the MCO be extended.
At the time of writing (April 21), 92 Malaysians have died due to the disease, while over 2,000 of the 5,482 people infected are still battling it. The MCO, which began on March 18, has been extended twice and is currently slated to end on April 28. However, the fear of another extension hangs over everybody's head.
Frontliners at risk
Healthcare workers – doctors, nurses and other medical support staff – whom Hariyati deems to be usually "among the most psychologically resilient groups of people" are not spared the risk of severe psychological trauma due to the ongoing crisis.
The Mercy Malaysia executive council member says healthcare workers, who are already experiencing daily stresses – many beyond their control – may begin developing physical and psychological fatigue, or burnout.
"They may develop a sense of disillusionment and resentment…start questioning their roles and their effectiveness in keeping the nation safe. And if these are not addressed, more serious mental health issues will develop."
More worrying is that they may begin to make mistakes that could harm themselves or the people they are caring for.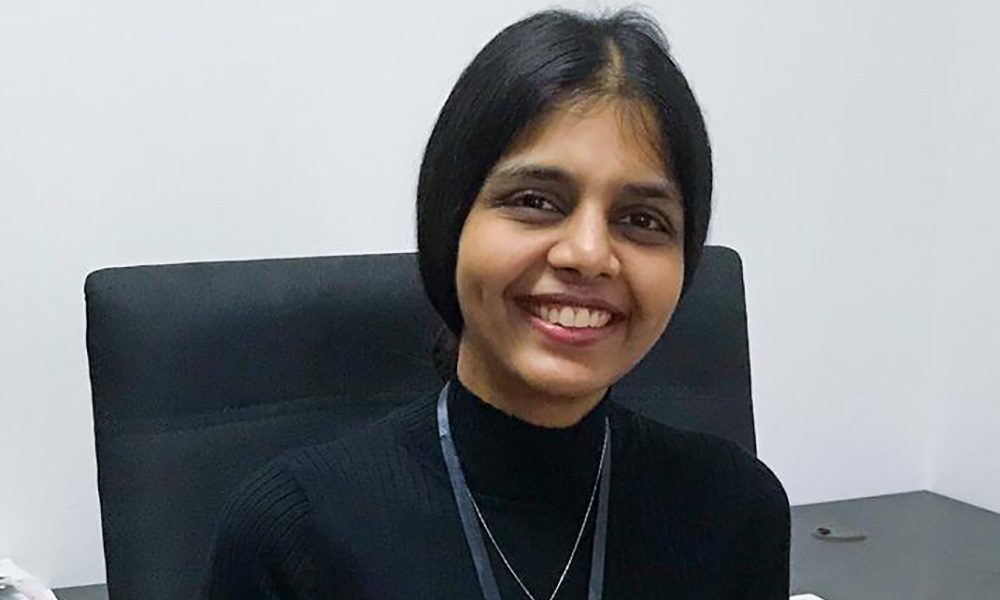 It's a fear shared by psychiatrist Dr Sankari Ganesh N (photo), who says frontliners and patients should have access to psychological first aid (PFA), an essential form of first-line support.
PFA is a non-intrusive support system for people in the event or aftermath of a crisis. It offers comfort, a listening ear, as well as assistance locating basic needs, information and services, or even protection from harm.
Much like regular first aid and CPR, knowledge to administer it need not be limited to professionals. Yet, Sankari cautions that PFA, while important, is not counselling.
"It's very practical and involves supporting a person going through stress, trying to access help or a basic need, such as emotional support, water or food, or trying to link to family. So you try to help in any way you can," says Sankari, a Fellow Trainee in Child and Adolescent psychiatry at a local public hospital.
"In the case of Covid-19, you (person giving PFA) learn all you can about it, equip yourself with the latest information, what services are available and the numbers to call so you can help them."
No time to get help
Between the Lines is made to understand that almost all public hospitals in the country have a counselling and psychiatry unit and PFA was actually made available to most staff almost from the beginning.
Even so, as the infection spread and cases began rolling in, Sankari said frontliners were just not able to carve out the time for PFA.
"One thing about PFA is you can't push or rush a person. So in theory, the tools are there but we are unable to make good use of it. I mean, how does one get PFA when you have 10 patients to intubate or swab?
"Frontliners spend all day in (Personal Protective Equipment) PPE, on their feet, staring down people's throats and putting themselves at risk. When they go home, they are further isolated from family after being exposed to high-risk patients. Can you imagine the anxiety levels? How long can this go on?"
Most medical staff on quarantine return to work once they test negative for infection. Many overlook their own emotional and psychological needs, or don't even realise they have symptoms, such as harbouring unnecessary feelings of guilt.
"So when we do get to see them, it's sometimes at the end when it's hard to help."
Even psychiatrists, whose task is to administer PFA, may themselves need help.
As psychiatrist Eugene Koh Boon Yau, who lectures at Universiti Putra Malaysia (UPM), says: "When we (psychiatrists) go to help, we absorb the psychological burden. It can be painful."
Is Malaysia doing enough?
The government seems to have taken steps, apart from the PFA, to support those fighting this psychosocial war.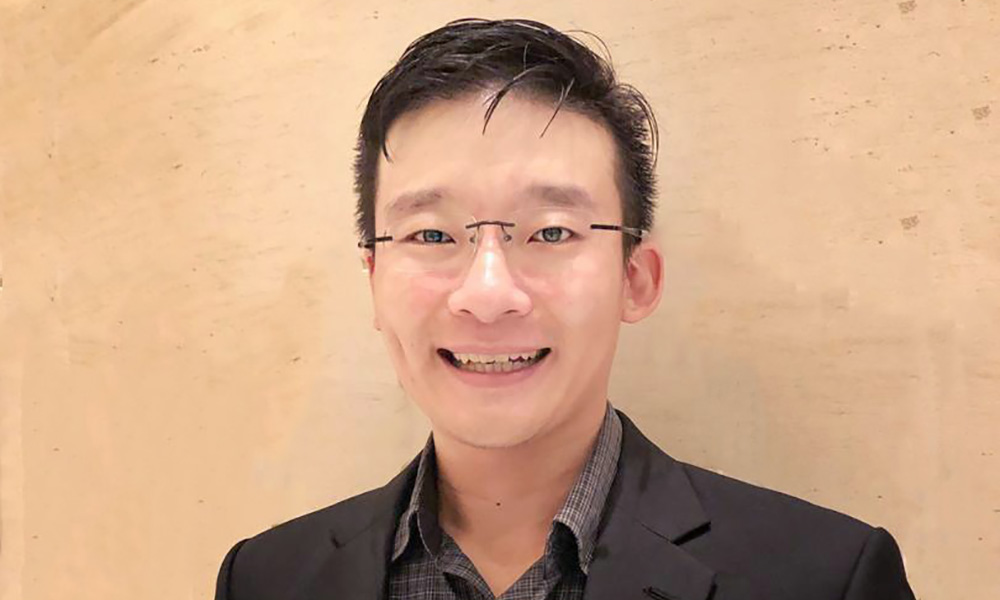 According to Koh (photo), the country has prepared national guidelines on Covid-19 management, as well as on MHPSS during disasters. Even so, he warns that the pandemic would be a "long arduous journey", and as such, people's psychological needs would always be evolving.
Most of us have very good resilience, so we can bounce back some time after this outbreak has ended. But we acknowledge people can have problems dealing with it, and a small percentage may even develop PTSD.
"Difficult thoughts and emotions will be inevitable. How an individual works with that can vary a lot. Some might just need reassurance, some a little help with coping, and some will need a little more support."
Koh says the role is about putting in place mechanisms, either via education or training, to identify the psychological needs of individual healthcare providers and support them accordingly.
"Sometimes, a hot cup of Milo and a pack of biscuits is probably all that is needed."
Winding down
Crucially, PFA and other measures should not end after the MCO and Covid-19 pandemic.
Koh proposes the country puts in place a mechanism to help people cope with the winding down, to gauge those who may require more specific psychological intervention beyond what PFA can provide.
Other experts say effort is required to help Malaysians overcome concerns like economic challenges, community recovery, and fatigue as well as the resumption of other financial, work and family commitments. Post-Covid, behavioural patterns may change and the country needs to give people the skills they need to deal with long-term anxieties.
The collaboration between the Health Ministry's CPRC and Mercy Malaysia in setting up the hotline, is one such indication of the country's effort at preparedness.
Hariyati says one important initiative arising from the collaboration is to coordinate psychosocial and mental health-related services, referring cases received through the hotline to relevant bodies; domestic violence cases, for instance, are forwarded to the (Women's Aid Organisation) WAO.
The hope is ultimately to help Malaysians develop psychological resilience in facing potential disasters in the future. To Hariyati, that would mean being able to adjust and adapt to a more "meaningful and healthier normal".
---
This article was originally published on Between The Lines, a weekday newsletter that curates the most important news stories of the day and explains the context behind them. Subscribe for free here.
The views expressed here are those of the author/contributor and do not necessarily represent the views of Malaysiakini.
Keep up with the latest information on the outbreak in the country with Malaysiakini's free Covid-19 tracker.
Malaysiakini is providing free access to the most important updates on the coronavirus pandemic. You can find them here.
Help keep independent media alive - subscribe to Malaysiakini.