Malaysian ambassador for the European Rohingya Council Tengku Emma Zuriana Tengku Azmi has lodged a report with the Malaysian Communications and Multimedia Commission (MCMC) after receiving a rape threat online.
The human rights activist told Malaysiakini she received numerous online threats since April 21 when she called for a reversal of the government's pushback policy on Rohingya refugees who were intercepted at sea.
One abusive user with the name Delima Nilam went as far as to threaten rape.
Tengku Emma said she regretted having to close comments on her Facebook because this prevented those in need of aid to post requests for help.
In a statement earlier, she accused four Facebook pages including Bersatu.tv of making false allegations against her and revealing her personal details.
These included her identification card number, car number plate and even the status of her eligibility to receive financial assistance under the Prihatin economic stimulus package.
The three other FB accounts are Web Schneider, Ammar Daniel and Abu Hanzal, as well as a group with the name "32 Juta Rakyat Malaysia Tolak Rohingya".
A group of 63 NGOs led by the Centre for Independent Journalism issued a statement denouncing the attacks.
"We strongly condemn the targeted attacks against Tengku Emma and other concerned individuals for expressing their opinion and support for the rights of the Rohingya people seeking refuge in Malaysia. We stand in solidarity with them.
"The attacks are rapid, extensive and appear to be aimed at mobilising support online to silence her for her views. One Facebook post that attacked her was shared more than 18,000 times," it said.
"The only recourse she seems to have is deactivating her Facebook account, while the proponents of hatred and xenophobia continue to act unchallenged.
"This points to the systemic gaps in policy and laws in addressing xenophobia, online gender-based violence and hate speech, and even where legislation exists, implementation is far from sufficient," said the group which included Awam, G25, Sisters in Islam, the Women's Aid Organisation and individuals such as MPs Wong Chen, Teresa Kok, Maria Chin Abdullah and Kasthuri Patto.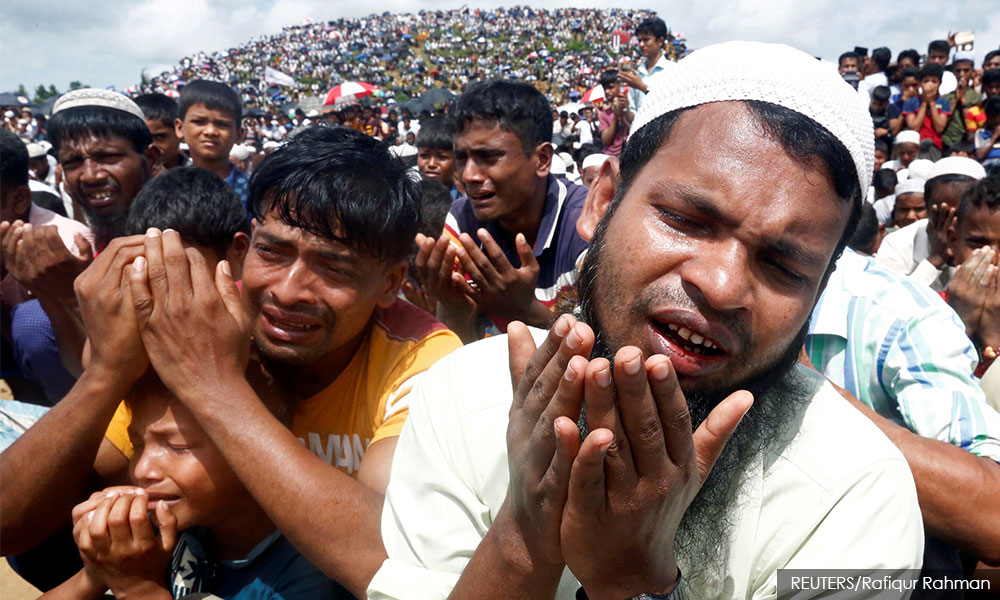 Human rights group Hakam also added its voice to support Tengku Emma.
"Instead of a civil and balanced reasonable discussion or response, her statement was visited upon by a sustained barrage of vitriolic abuse. Which transcended into personal, aggressive, racist and sexist comments. It even incited criminal acts of rape and physical violence against her.
"These vicious attacks go well beyond a considered discussion of the issue. They incite public disorder and undermine morality and this falls foul of the freedom of speech guaranteed by Article 10(2) of the Federal Constitution," it said.
Hakam demanded that the Attorney General's Chambers and the MCMC act firmly and swiftly against the perpetrators.
It also called for action against those on social and mainstream media who are carrying out a "full-scale anti-Rohingya campaign based on bigotry and xenophobia."
---
Keep up with the latest information on the outbreak in the country with Malaysiakini's free Covid-19 tracker.
Malaysiakini is providing free access to the most important updates on the coronavirus pandemic. You can find them here.
Help keep independent media alive - subscribe to Malaysiakini.