Following the announcement made today by Prime Minister Muhyiddin Yassin to allow most businesses to reopen under the conditional movement control order (MCO) period, the Express Rail Link (ERL) will introduce a limited service schedule starting May 4.
KLIA Ekspres and KLIA Transit will run as a combined service from 6am-11pm every day, effective Monday.
"Trains will run every 20 minutes during peak hours on weekdays, and every 30 minutes during off-peak hours, weekends and national public holidays," said the ERL in a statement today.
It added that during the Ramadan month, the afternoon peak hours will be adjusted to 4pm-6pm to allow plenty of time for the public to travel home for the breaking of fast.
Thus the combined service from Monday to Friday during Ramadan will see the trains run with 30-minute intervals from 6am-7am, 9am-4pm and 6pm-11pm.
During the peak hours of 7am-9am and 4pm-6pm, the services will operate at 20-minute intervals.
"On weekends and national public holidays the trains will operate all day from 6am-11pm at 30-minute intervals.
"Please note that there will be no train services before 6am and after the last train departure at 11pm," said ERL.
The journey time between KL Sentral and KLIA will be 35 minutes (KLIA2: 39 minutes) and all departures and arrivals at KL Sentral will be through the KLIA Transit Station.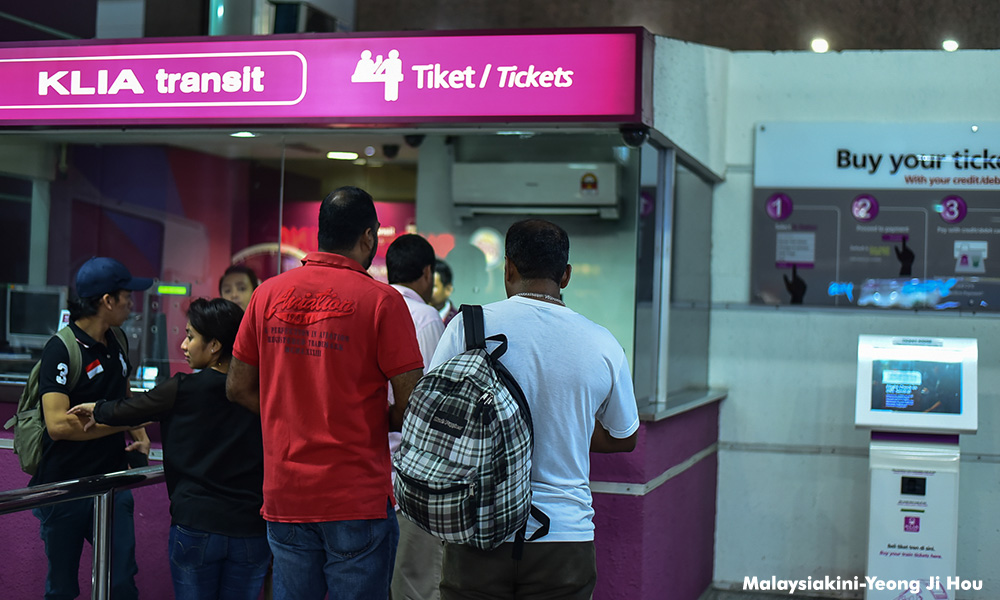 This limited service schedule will be enforced for one month and the schedule is subject to review and adjustments if necessary to suit the growing passenger ridership.
A new schedule will be published five days prior to implementation, after consultation with and approval from the relevant authorities, said ERL.
It also highlighted that the Transport Ministry has requested rail operators to implement body temperature checks on all passengers before allowing them to enter the train station.
"Any passenger whose body temperature is 38⁰C or higher will be denied entry. In addition, all passengers are strongly advised to wear a mask at all times when using the train service as well as maintain a safe distance from one another," it said.
For the full train schedule and updates on the precautionary measures, visit www.kliaekspres.com or KLIA Ekspres Facebook.
RELATED STORIES:
PM announces May 4 reopening of most businesses, social activities
Gov't decides to reopen businesses to prevent up to RM98b in losses
Public sector to have staggered working hours, work from home: PM
Daycare centres allowed to operate, must ensure social distancing
No balik kampung for Raya - PM
List of banned activities during conditional MCO
NSC issues guidelines for businesses in the 'new normal'
---
The full list of businesses and activities not permitted to restart on May 4 can be found here.
The SOPs set by the NSC for businesses reopening is available here.
---
Keep up with the latest information on the outbreak in the country with Malaysiakini's free Covid-19 tracker.
Malaysiakini is providing free access to the most important updates on the coronavirus pandemic. You can find them here.
Help keep independent media alive - subscribe to Malaysiakini.