All 586 undocumented migrants arrested in immigration raids yesterday have tested negative for Covid-19 during their time living under the enhanced movement control order (MCO).
As such, Defence Minister Ismail Sabri Yaakob said critics of the crackdown on undocumented migrants in enhanced MCO areas should instead be thankful to the government as the tests would prevent further spread of the coronavirus.
"These critics of the government should be thankful to the government because they (migrants) were tested and declared clean (from Covid-19).
"Imagine if they (migrants) were to return to their homes or their countries (without being tested), for sure they would be spreading the virus," said the senior minister in charge of the security cluster at today's press conference in Putrajaya.
He said this in response to critics of massive immigration raids conducted around Masjid India, including at the Malayan Mansion and Menara City One condominium yesterday.
"We acted cruelly? Not true.
"While living under enhanced MCO, they received the same food (aid) just like our citizens, and even when they are taken to the immigration depot, they will be treated well," he stressed.
Among others, migrant rights groups including Tenaganita and Refuge for Refugees have spoken up against the government's crackdown, warning that it could force them into hiding and negatively affect efforts to contain Covid-19 infections.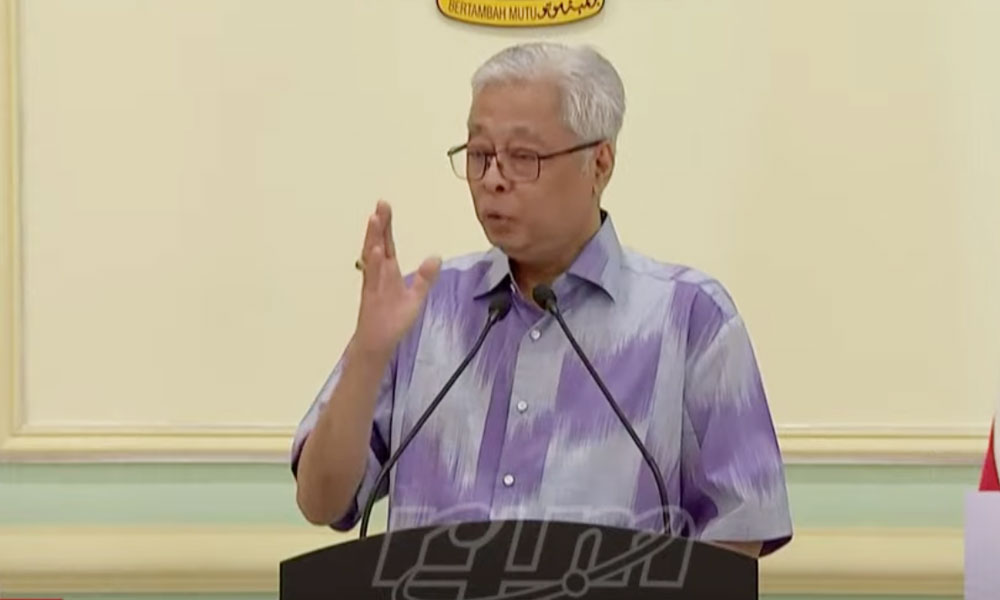 Ismail Sabri (above) also pointed out that there are no changes to immigration laws against undocumented migrants, despite the MCO period.
"There is no difference to the laws whether before, during or after the MCO. Their status (as undocumented migrants) remains the same.
"Because of that the Immigration Department has taken them to the immigration depot, and for further actions, we will leave it to the Immigration," he said.
Earlier today, a collection of 64 NGOs had expressed concern over the mass arrests, at a time when the undocumented migrants need to be encouraged to come forward and get tested for Covid-19.
They also expressed concern that the mass arrests may lead to a situation where social distancing is difficult to practice in detention centres.