The government today announced its contact tracing app "MyTrace" to help manage Covid-19 infections and hopes it will be adopted by at least 60 percent of mobile phone users in the country.
Defence Minister Ismail Sabri, who said the app was initiated by the Science, Technology and Innovation Ministry, also assured the data collected will be confidential.
He explained the app does not collect location data but instead records who a user had come in contact with by communicating with the mobile phone of other users through Bluetooth.
"When a mobile phone with the MyTrace is nearby (another phone), it will detect the Bluetooth and based on the Bluetooth signal strength, it can establish the distance and time period (of a contact).
"The collected data will be stored on the user's phone for 21 days. The user's information will be confidential and it also does not collect geolocation data," Ismail, who is the senior minister in charge of overseeing the movement control order, told a press conference in Putrajaya today.
He said the app helps authorities with contact tracing if the user had come in contact with someone who is positive with Covid-19.
"To ensure its effectiveness, we are targeting an adoption rate of around 60 percent of mobile phone users in the country.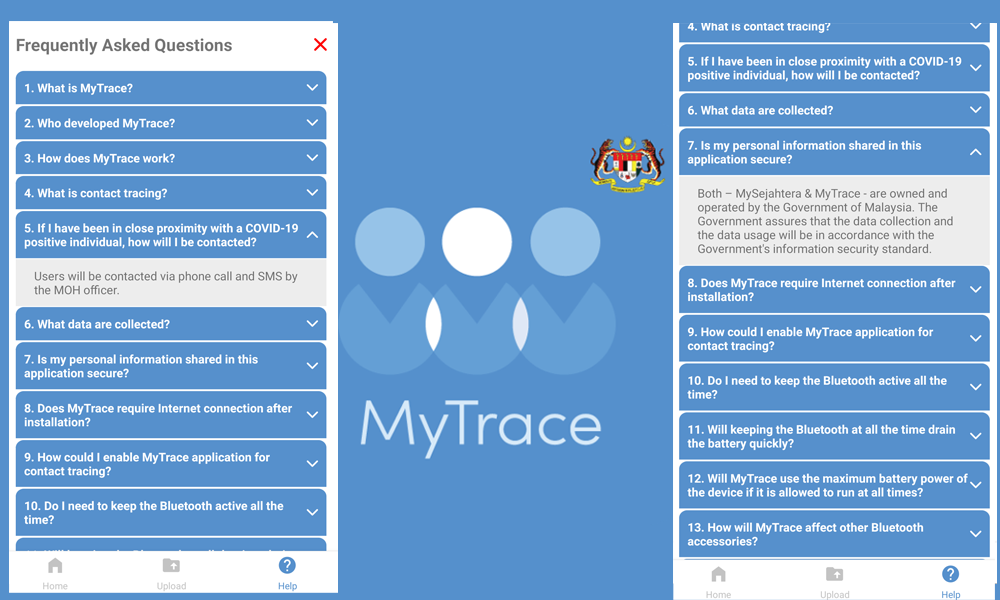 "The government hopes the public can download the MyTrace app.
"If there is a new Covid-19 cluster, MyTrace can help the Health Ministry to trace the chain of infection," he said.
The country has been under a partial lockdown since March 18. The MCO is expected to end on May 12, but the government will begin reopening the economy tomorrow.
After more than a month under a partial lockdown, the Health Ministry has brought the number of infections to manageable levels.
It has mostly relied on a targeted approach, such as tracing the contacts of infected persons or implementing full lockdown of areas with high infections and testing everyone within those areas.
As of yesterday, Malaysia recorded 6,176 Covid-19 cases with 103 deaths.
However, 4,326 people have recovered and 1,747 are in treatment.