CORONAVIRUS | The enhanced movement control order for Petaling Jaya Old Town will be lifted one minute after midnight tonight.
Petaling Jaya police chief Nik Ezanee Mohd Faisal confirmed this in a text message to the media.
"I personally thank the Pasar Jalan Othman community for being supportive and patient throughout the enhanced MCO," he said.
The areas surrounding the Jalan Othman market had been placed under enhanced MCO on May 10 after the Health Ministry confirmed that there were 26 Covid-19 positive cases in the area.
It was supposed to be in force until May 23.
An estimated 2,900 residents and business premises were affected by the lockdown.
The Sun Daily reported that there are 1,700 senior citizens living in the area, which make up 60 percent of the affected residents.
As of noon today, there have been more than 7,000 Covid-19 cases in the country.
Of that number, 1,189 cases remain active.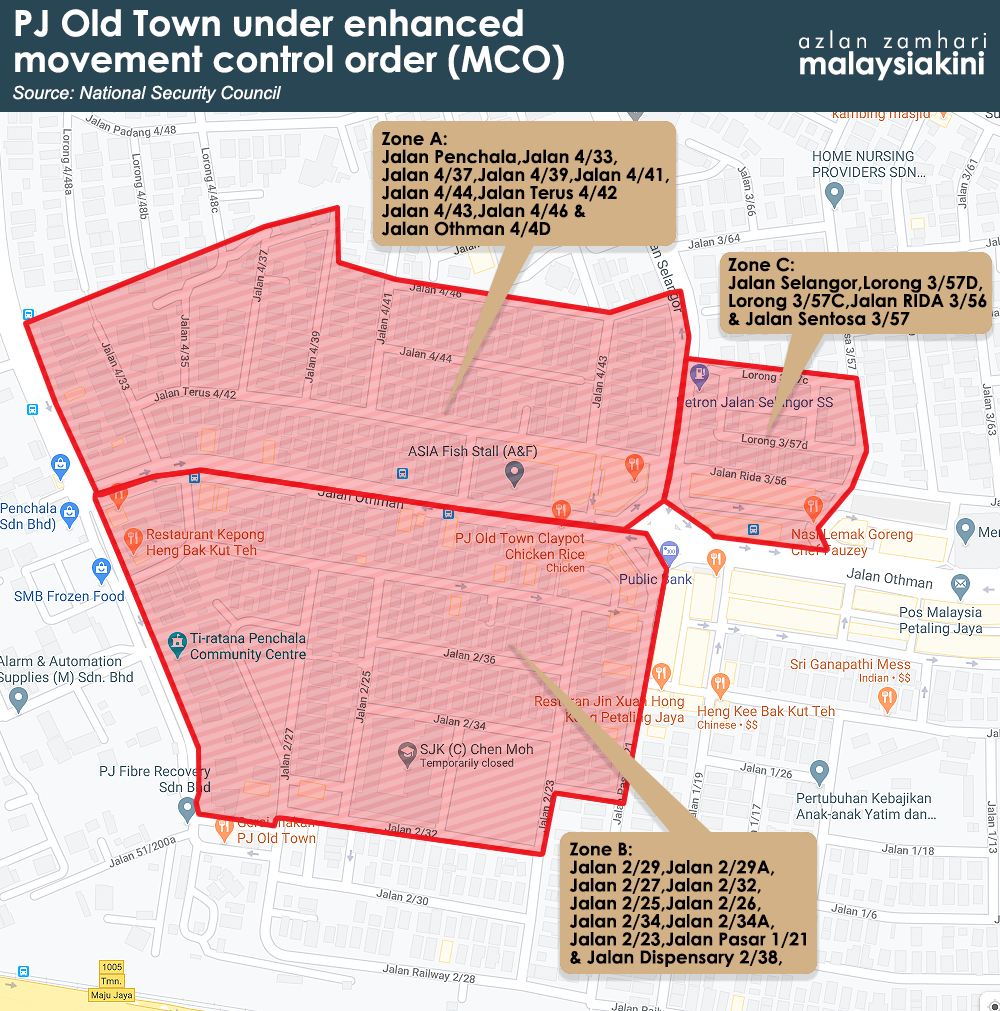 ---
Keep up with the latest information on the outbreak in the country with Malaysiakini's free Covid-19 tracker.
Malaysiakini is providing free access to the most important updates on the coronavirus pandemic. You can find them here.
Help keep independent media alive - subscribe to Malaysiakini.