CORONAVIRUS | The number of Covid-19 cases in the country has jumped to 277 as of noon today, pushing the total number of cases to 8,247. This is also the highest single-day increase on record.
Of this number, 271 cases were non-Malaysian citizens, including 270 cases from the Bukit Jalil Immigration Detention Depot. One other non-Malaysian case was from a construction site in Pudu.
Only six of the new cases were Malaysians, of which four were locally transmitted and two were imported cases.
Of the four locally transmitted cases, two are from the tahfiz cluster while another two were found in screenings at wet markets. Both the market cases and one tahfiz case are asymptomatic.
The four cases are located in Kajang in Selangor, Temerloh in Pahang and in Ampangan and Setul in Negeri Sembilan.
The two imported cases were Malaysians returning from Egypt and Spain respectively.
Twenty-eight patients have recovered, bringing the total cured to 6,559, meaning there are 1,573 active cases.
Six patients remain under intensive care, of which only two require ventilators.
There were no new deaths reported for the 13th consecutive day.
With the new increase, there are now 608 cases from the immigration depots, including two that have recovered.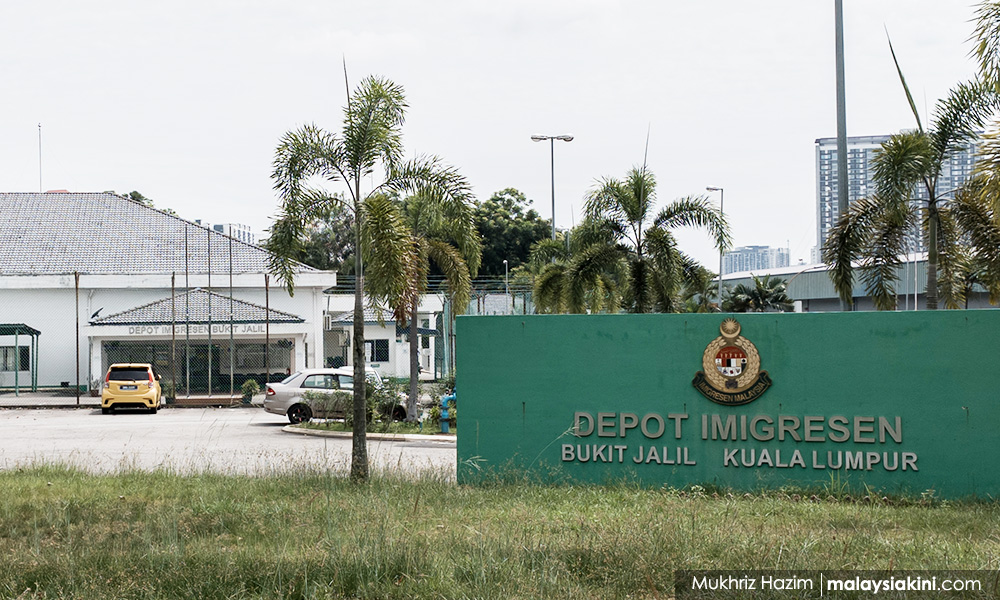 Health Ministry director-general Dr Noor Hisham Abdullah said the new infections were the result of a second swab being conducted on the detainees.
He said the number of cases today especially among non-Malaysians is worrying, but the detections were the result of hard work.
"This is the result of the excellent work of district health offices in the field," Noor Hisham added.
He also thanked all officers from the various agencies who had worked together with the Health Department.
Noor Hisham also reiterated for the public to comply with the movement control order (MCO).
He encouraged the public to avoid crowded places, confined spaces, and close conversations.
The director-general added that people should frequently wash their hands with soap and wear a face mask in public places.