UPDATED 4:36PM with the latest statement by Prasarana Malaysia Bhd on U-turn.
Following a rebuke from senior minister Ismail Sabri Yaakob, Rapid Rail Sdn Bhd has reversed its decision to end social distancing measures on trains when the recovery movement control order (MCO) starts tomorrow.
Prasarana Malaysia Berhad, of which Rapid Rail is a subsidiary, said the rail service will continue with social distancing measures until the government decides otherwise.
"Rapid Rail, as the operator for rail services under the Rapid KL brand will abide by the government's decision to continue with social distancing on the LRT, MRT, and monorail.
The (social distancing) policy will continue to be implemented until a new decision is made by the government," it said in a statement sent by Prasarana's media relations division.
It further called on users to abide by the SOPs, cooperate with Rapid KL staff, and plan their trips in advance, in anticipation of higher passenger volume expected from tomorrow.
This reversal follows a rebuttal by Ismail Sabri, who is also defence minister, during his daily press conference. He said the rail service had no authority to change social distancing regulations set by the government to prevent the spread of Covid-19.
Rapid Rail, which manages the MRT, LRT, and monorail lines in the Klang Valley, earlier today issued a statement announcing it will be ending social distancing measures tomorrow.
However, its chief executive officer Abdul Hadi Amran (photo) said other safety measures such as temperature monitoring and wearing face masks will remain.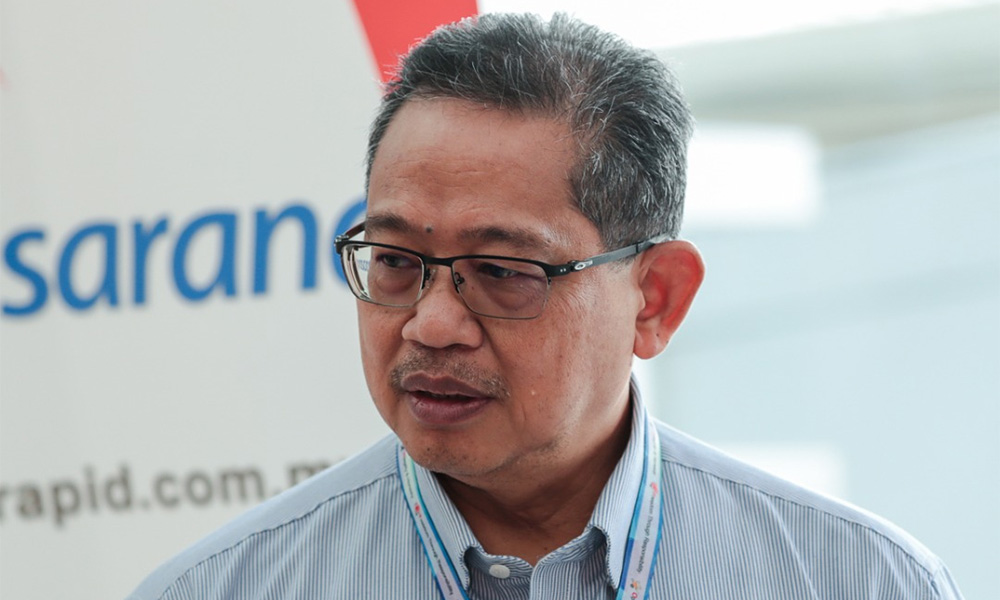 "Starting June 10, under the recovery MCO, the Kelana Jaya, Ampang/Sri Petaling LRT lines, Sungai Buloh-Kajang MRT line, and monorail line managed by Rapid Rail will end social distancing on the trains.
"The social distancing markings on the trains and at the stations have also been removed.
"However, existing safety and health measures will continue," he said in a statement.
Abdul Hadi said the decision to end social distancing measures on trains is in line with the Transport Ministry's standard operating procedures for the recovery MCO which allows trains, except for the ETS and intercity KTM, to operate at full capacity.
The recovery MCO will see restrictions lifted for most industries, after almost three months of stringent measures since March 18 to control the spread of Covid-19.
Among the measures that will be retained include taking the temperature of all workers and commuters.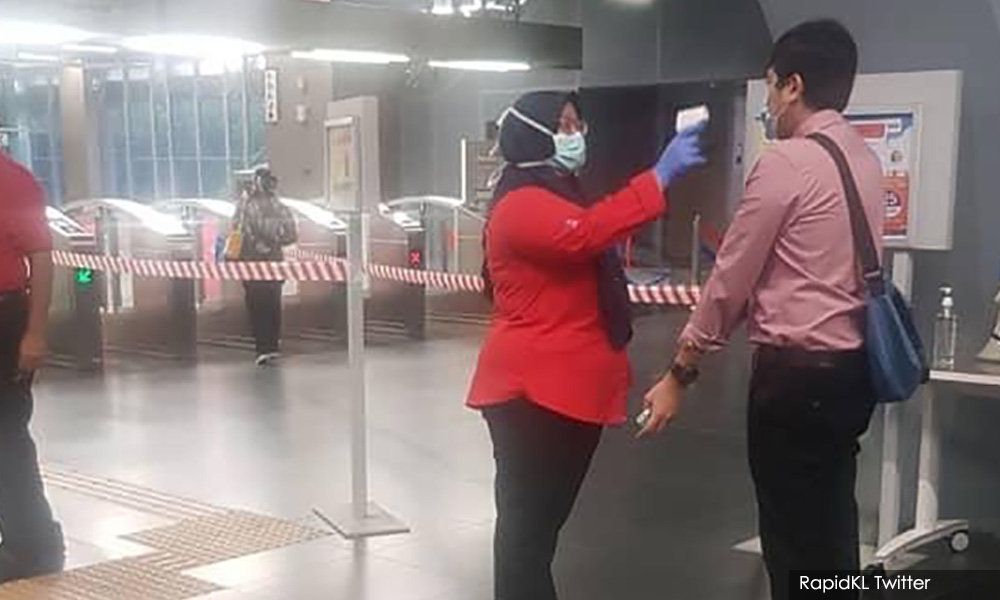 Commuters who have a temperature higher than 37.5 Celcius will not be allowed to board the train and will be asked to seek medical attention.
It will also be compulsory for all workers and commuters to put on a face mask and use hand sanitisers.
Transactions will also be conducted cashless.
"Rapid Rail urges and hopes that all users will be disciplined in abiding by the new norm when using public transportation services to ensure our efforts to combat the spread of Covid-19 remains effective," Abdul Hadi said.
Under the relaxed measures, Rapid Rail is expected to ferry 750,000 people a day instead of 200,000 under the more stringent MCO from March 18 to May 3 and under the conditional MCO from May 4 until today.
"Rigorous sanitisation and cleaning of the stations and trains will continue as before," Abdul Hadi said.
The company also encouraged commuters to download the MySejahtera app and scan the provided QR code.
The app is intended to know where a person had been to facilitate contact tracing if they become infected with Covid-19.