CORONAVIRUS | The decision to have overseas returnees quarantine themselves at home instead of at government-provided centres is due to the low number of positive cases detected among that group, said Dr Noor Hisham Abdullah.
The Health director-general told a press conference today that only one percent tested positive out of the over 50,000 returnees to date.
Out of that one percent, 0.8 percent came from those detected during the first round of tests and 0.2 percent from the second round of tests carried out on the 13th day of quarantine.
"The number is low. So we believe it is better to have them quarantine at home," said Noor Hisham.
He added that the authorities are also using the MySejahtera app to monitor the persons under surveillance (PUS) through their smartphones.
He said this was more cost-effective compared to the government bearing expenses for quarantine centres, which included the use of hotels.
"All PUS have to register on MySejahtera and undergo quarantine at the address they entered into the app."
MySejahtera is an app provided by the ministry as a platform to monitor the Covid-19 outbreak.
It features tools that allow users to do online health assessment and also a QR code reader to check-in at public places like shopping malls and restaurants. The latter feature allows the authority to trace close contacts of positive patients if a case is detected at spots that the user had visited.
"We can use the app, and they (the PUS) will also be given a wristband, and ordered to be quarantined for 14 days at home.
"We can monitor them from time to time," Noor Hisham added.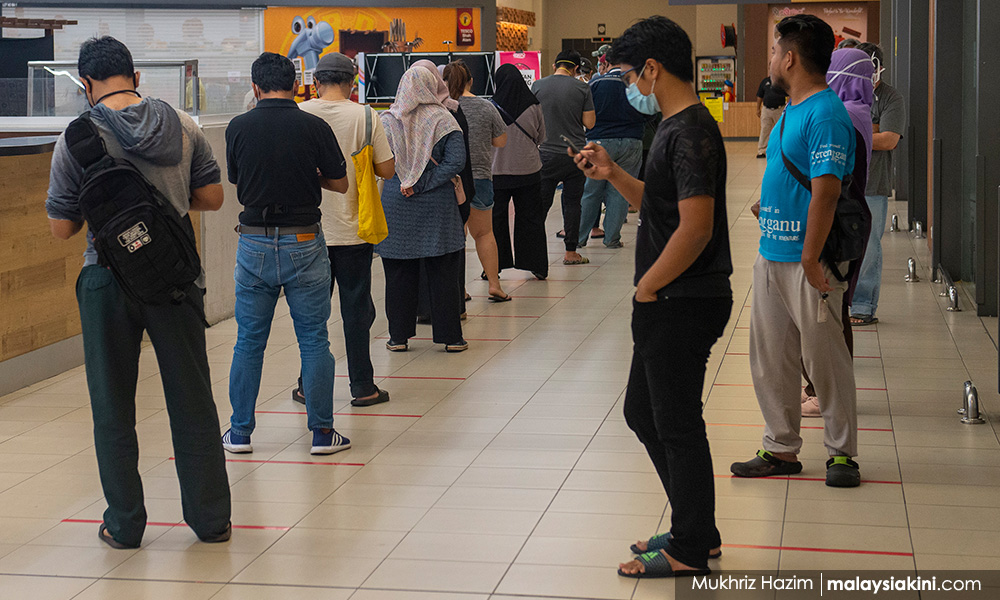 Meanwhile, the top Health Ministry officer said they are also optimistic about beating the pandemic even without a vaccine.
This had been done in several countries, he said, including New Zealand which has reported no more active Covid-19 cases.
However, Noor Hisham stressed that this relies on the public adhering to the ministry's guidelines to prevent virus infection.
"Be rest assured, we can break the chain of infection, without even considering a vaccine.
"We are very positive. Countries like New Zealand have eradicated Covid-19. Today, we have also seen other viruses like Sars (severe acute respiratory syndrome) eradicated.
"If that is possible, we plan to rely on the public to comply with the standard operating procedure (SOP). Today we have brought down the number of cases to a single digit. Perhaps we can reach zero cases," he said.