The police raided a company in Petaling Jaya linked to a controversial book cover which featured an image resembling the national coat of arms.
Bukit Aman criminal investigation department director Huzir Mohamed (above) said they seized 313 units of the book during the raid.
"A team from the Classified Crime Investigation Unit raided a company in Petaling Jaya.
"Based on the initial investigation, we received information that 1,000 units (of the book) were printed.
"We seized 313, while the rest were already distributed to customers who purchased the book online," he said in a media conference today.
While Huzir did not reveal the company, he is believed to be referring to the Gerakbudaya publishing company which published the book.
Huzir said police received 32 reports on the matter.
The police have also identified the printing company involved as well as the book cover's designer, he added.
Meanwhile, Gerakbudaya director Chong Ton Sin (below) told Malaysiakini he had given his statement to the police at the Petaling Jaya district police headquarters today.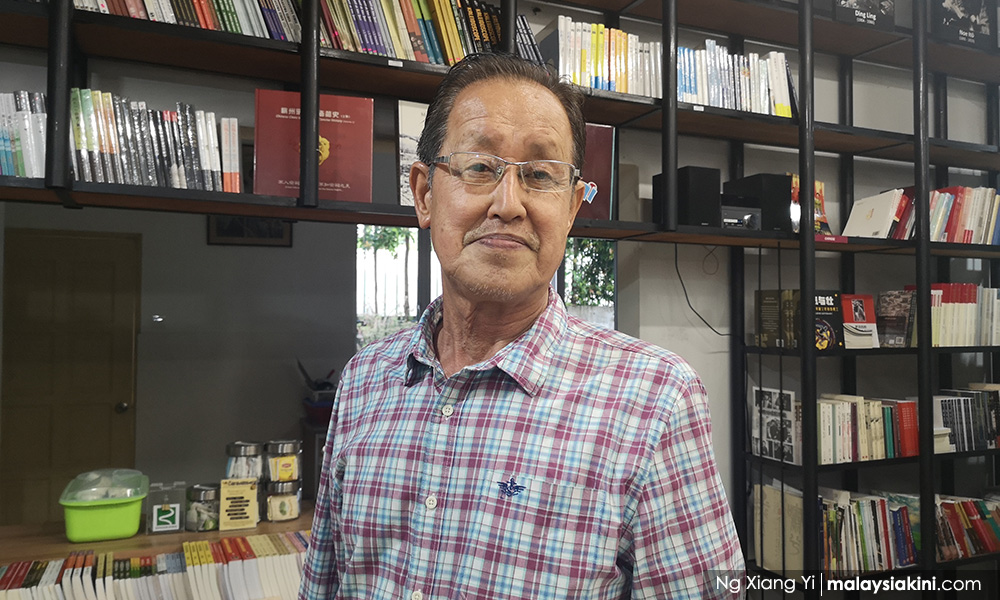 "I went to IPD Petaling Jaya around 3.30pm and came back at 5.30pm.
"The police had taken 13 copies of the book this afternoon, and they will take another 300 copies later," he said.
The police raided his bookstore at around 2.30pm, he added.
Police returned to Gerakbudaya at 6pm to continue the investigation.
Earlier, Chong had issued an apology to anyone offended by the cover.
"We did not have any intention to insult anyone with the book cover, or any ill intention for using the image.
"Secondly, regardless of this being unintentional, I nevertheless would like to apologise to anyone who gets offended by the cover.
"We were being insensitive, and we will take this as a lesson and will be more sensitive in the future," he said.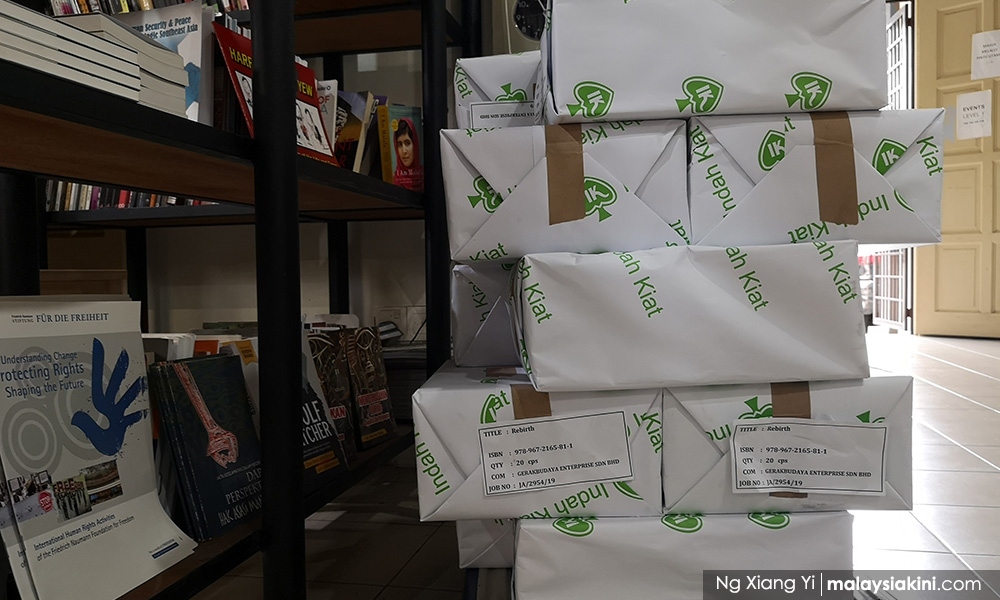 The book titled Rebirth: Reformasi, Resistance, and Hope in New Malaysia came under scrutiny over the past few days due to the use of an image on the cover which was deemed insulting to the national coat of arms by several quarters.
The Home Ministry has ordered the police to probe the matter.
According to graphic designer Fahmi Reza, the image used on the book cover was an oil painting that was publicly exhibited six years ago when the country was under the BN administration.