CORONAVIRUS | Malaysia has recorded three new Covid-19 cases with no new deaths as of noon today,  said the Health Ministry.
This brings the total number of cases in the country to 8,737, with just 77 active cases.
Meanwhile, there were 12 full recoveries recorded today, bringing the total number of recoveries thus far to 8,538 or 97.7 percent of cases. The death toll remains at 122.
Of the active cases, three patients are being treated in intensive care while one required breathing aid.
Of the new cases, Health Ministry director-general Dr Noor Hisham Abdullah said there was one imported case involving a Malaysian citizen returning from Nigeria.
The two local transmissions involved one detainee at the Jalan Duta immigration detention depot who was diagnosed prior to being transferred to another depot, and a non-citizen who was diagnosed in Sarawak following Covid-19 tests carried out by the patient's workplace.
The Sarawak case was later identified by the state government as fisherfolk aboard a fishing vessel in Kuching.
In the case at the immigration detention centre, the Health DG told reporters during a briefing in Putrajaya today that 26 other detainees were tested. All but one were cleared of infection as officials are still awaiting the test results.
There were four Covid-19 infection clusters at immigration depots reported in the country with Bukit Jalil recording 649 positive cases, Sepang (72 positive cases), while Semenyih and Putrajaya have ended its 28-days monitoring period.
New 'Mambong' cluster
Noor Hisham said there were currently no new cases in the previously identified 14 Covid-19 active clusters nationwide as at today.
However, health officials have identified a new cluster, labelled as the 'Mambong' cluster, in Sarawak.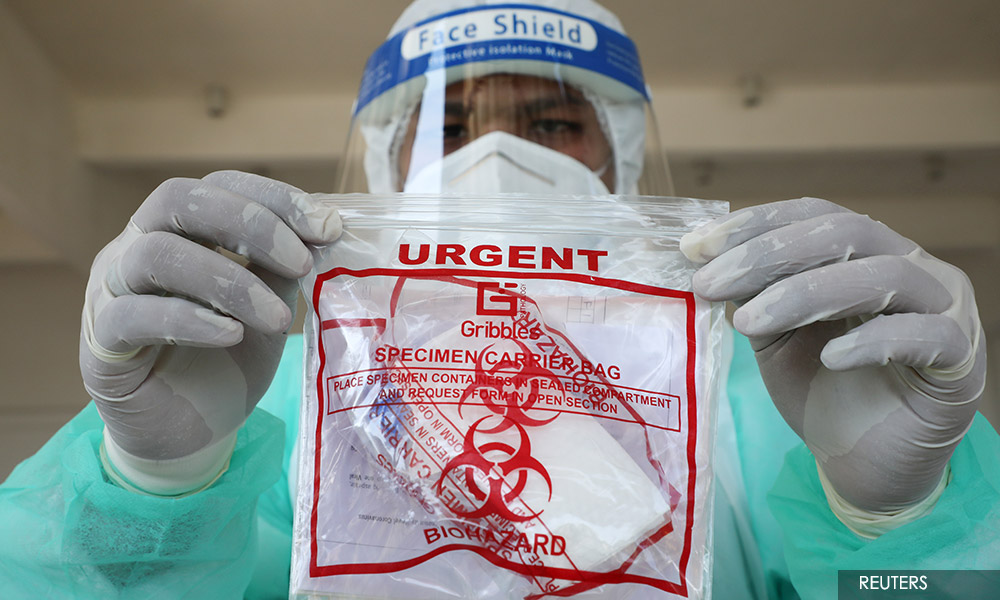 Detailing the new cluster, Noor Hisham said to date, two cases have been identified, involving a citizen and non-citizen respectively.
"The cluster was identified when a second case was found to be Covid-19 positive after tests were conducted at the workplace where the index case was diagnosed. The index case experience symptoms since July 12 and was diagnosed on July 14," he said.
A total 70 individuals were tested, of which the two cases were found to be positive, and 68 others are still awaiting results. The course of the infection is being identified.
In a separate statement, the Sarawak Disaster Management Committee (SDBC) said 63 other individuals are slated to be tested soon.
It also clarified that the reported three suspected coronavirus cases in Miri today were found to be suffering from severe acute respiratory infections (Sari) and influenza-like illness (ILI).
They were tested for Covid-19 as a matter of precaution.
During the press conference today, Noor Hisham confirmed that no new cases were detected in Miri.