CORONAVIRUS | The country recorded 15 new Covid-19 infections today, pushing the number of active cases above the 100 mark for the first time in 18 days.
Health Ministry director-general Dr Noor Hisham Abdullah said active cases now stand at 103, up from 96 yesterday. The increase was mitigated by seven new recoveries.
Only four out of the 15 new cases were imported comprising two Malaysians and two non-citizens, he said.
Two were returning from the UK, one from India and another from Libya.
As for the 11 local transmissions, they were made up of eight Malaysians and three non-citizens.
A majority of the new local transmissions were detected in Sarawak, comprising five Malaysians and one non-citizen.
The Sarawak Disaster Management Committee (SDMC), in a separate statement, said the six latest cases in the state included a teacher who was screened before being allowed to return to work.
Putrajaya began reopening schools on June 24 for students facing examinations and the rest began returning to school on July 15, with a full reopening expected by July 22.
However, the Sarawak government had decided to postpone the resumption of school to Aug 3 for three districts, namely Kuching, Padawan and Samarahan.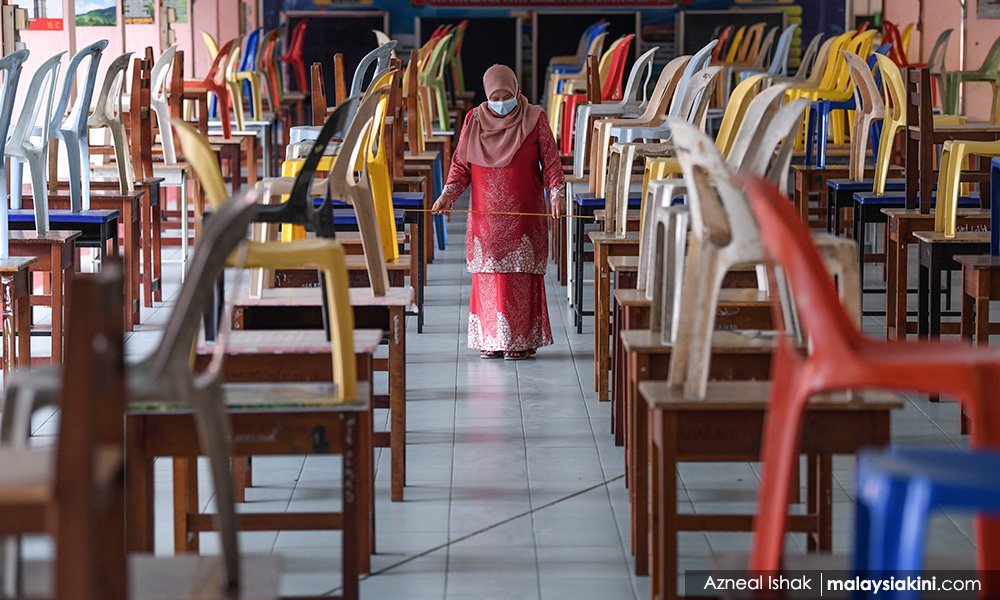 Two S'wak cases originated from Kedah
The SDMC said the teacher was from Kedah who returned to Sarawak on July 1 ahead of his teaching duties and was ordered to undergo home quarantine as per the standard operating procedure (SOP).
While still under isolation, the teacher was asked to undergo screening as part of a random screening process for teachers returning to work in Sarawak and was found to be positive with Covid-19. He was not showing symptoms.
The SDMC said it also detected two cases through random screening at Kuching International Airport of people entering from West Malaysia, one of whom was also from Kedah.
According to Health Ministry data, Kedah had not recorded an active Covid-19 case since May 20.
The remaining three cases in Sarawak included a healthcare staff who got tested before travelling to Penang and two cases from the new "Kuching jetty cluster" involving a Malaysian and Indonesian.
According to the Health Ministry's statement, outside of Sarawak, five new local transmissions were reported involving three Malaysians and two foreigners.
They included two Malaysians detected during a pre-surgery/procedure screening, one at Universiti Kebangsaan Malaysia Medical Centre, Selangor and another at Queen Elizabeth Two Hospital, Sabah.
'123rd death brought in dead'
The third Malaysian from the local infections outside of Sarawak, was "brought in dead" in Johor which took the death toll up to 123.
The 123rd fatality was a 72-year-old man with a history of chronic high blood pressure and stroke.
He was a resident of an old folks home and began suffering from fever and cough on July 10.
He was referred to Hospital Enche' Besar Hajjah Khalsom, Johor on July 17 and died on arrival at the emergency ward.
"He was confirmed to be positive with Covid-19 and was confirmed dead on July 17 at 12.51am," Noor Hisham said.
The remaining cases involved two foreigners, one from a construction site workers' quarter in Sepang, Selangor and another from a restaurant in Kuala Lumpur.
Three new clusters
Noor Hisham said the Sarawak jetty, Sepang workers' quarter and Kuala Lumpur restaurant are now the sites of new Covid-19 clusters.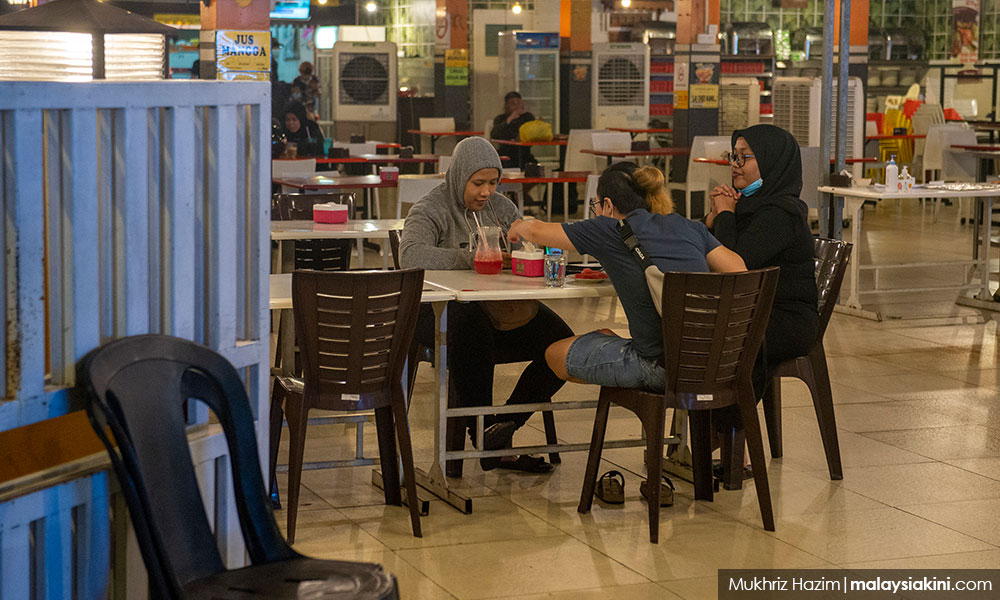 For the Sepang workers' quarter cluster, Noor Hisham said 96 people, comprising nine Malaysians and 87 migrant workers, have been screened with only two coming back as positive for Covid-19 so far.
As for the Kuala Lumpur restaurant cluster, he said it is located in Brickfields and was discovered during random testing.
Some 250 people have been screened including 14 workers and 236 customers with two coming back as positive to date, he added.
Noor Hisham said 25 people have been screened in the Kuching jetty cluster and two have come back positive for now.
The cause of infection for all three clusters is under investigation.
The new infections today put cumulative cases at 8779, of which 8,553 have recovered.
Of the 103 under treatment, two are in the intensive care unit of which one needs a ventilator to breathe.