COVID-19 | The Health Ministry today reported the emergence of two new Covid-19 clusters, bringing the total active clusters to 25.
The new clusters are the Kurau cluster, involving cross-state infections in Perak and Penang and the Meranti cluster, also involving infections in Selangor and Putrajaya.
Health Ministry director-general Dr Noor Hisham Abdullah, in a statement today, said there were 13 new Covid-19 cases today, of which four were local transmission and nine were imported transmissions.
Of the four local transmissions, one was from the Kurau cluster, another from the Meranti cluster and the remaining two from the Sivagangga cluster, which is now the worst active cluster outside of a detention centre. All four are Malaysians.
Elaborating on the new cluster, Noor Hisham said the Kurau cluster was first discovered on Aug 7 when Patient 9,050 who had influenza-like illness was confirmed to be positive with Covid-19 in Perak.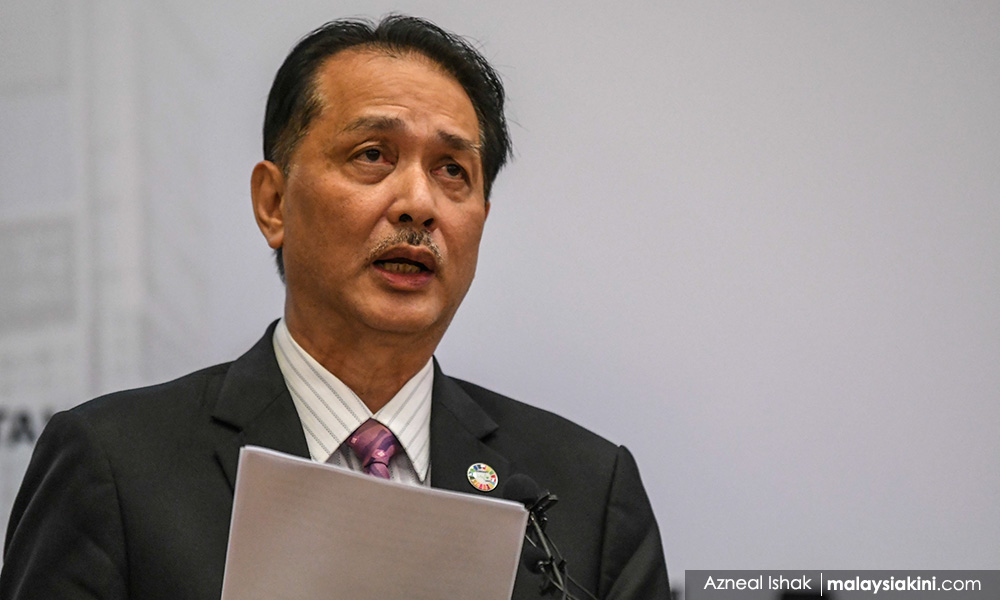 Today, Patient 9,050's brother-in-law, who is in Penang, became the second infection in this cluster and is now referred to as Patient 9,082. His whole family in Penang is now being screened.
To date, 115 close contacts have been screened within the cluster with 106 returning negative and nine more still awaiting results.
As for the Meranti cluster, Noor Hisham said investigations showed that Patient 9,083, a healthcare worker in Putrajaya who was one of the four new cases reported today, is linked to Patient 8,968, who was detected on July 31 from a pre-surgery screening in Selangor.
"Following an investigation, it was found that Case 8,968 had a history of seeking treatment at a health facility where Case 9,083 works," he added.
Noor Hisham said 15 close contacts have been screened and the cause of the infection is still being investigated.
As for the Sivagangga cluster, the two new cases today were both from Penang, bringing the total cases in the cluster to 45.
The Sivagangga cluster, which started from a Kedah restaurant owner who returned from Sivagangga, India, and violated a home quarantine order, now spans six districts in Kedah, Perlis and Penang.
It is the second-worst active cluster after the Bukit Jalil detention centre cluster. However, the Bukit Jalil detention centre, which recorded a total of 650 cases, has not seen new cases in recent weeks and is within a confined area, thus exposure to the community is minimal.
By convention, a cluster will be declared resolved if they record no new cases for 28 consecutive days.
The nine imported cases involve five Malaysians and four non-citizens returning from China (2), India (2), Japan (2), Ireland (1), Indonesia (1) and Yemen (1).
The 13 new infections today bring the cumulative cases to 9,083, of which 8,784 have recovered, including nine new recoveries today.
There are now 174 Covid-19 patients under treatment of which one is in the intensive care unit.
No new death was reported, maintaining the death toll at 125.