COVID-19 | Authorities are taking proactive action to stem a possible Covid-19 outbreak in Lembah Pantai even though laboratory confirmation is still pending, said Health Ministry director-general Dr Noor Hisham Abdullah.
Responding to messages that have gone viral on WhatsApp and social media platforms, he reminded that the Health Ministry only reports a case as a Covid-19 positive after an official announcement.
"Reports from any other sources are considered speculative until the investigated and confirmed by the ministry.
"People are urged to check the veracity of the information they receive before trusting and disseminating it," he said in a statement today.
Noor Hisham said the case involved a Form 5 student at a school in Seri Pantai who had symptoms of vomiting and diarrhoea on Aug 9 and was taken to a private clinic the following day where he was tested for dengue and Covid-19.
"The dengue test was positive but confirmation of the Covid-19 test is being conducted at a laboratory to ensure there is no cross-reaction during the tests which can occur since the student has dengue," said Noor Hisham.
While the test is still pending laboratory confirmation, he said the ministry has already begun active case detection to curb the risk of infection.
Thus far, 34 students and eight teachers have been identified as close contacts, of which 28 people have already been tested and 14 others instructed to go to a health clinic for testing.
All persons who have been tested have been instructed to undergo quarantine at home while the locations involved have already been sanitised.
Previously, several case studies published in medical journals have warned of the possibility of a co-infection of Covid-19 and dengue.
One study published in Plos Neglected Tropical Diseases on Aug 3 noted that such co-infections can occur and recommended for patients to be tested for both Covid-19 and dengue in places where both viruses may co-exist.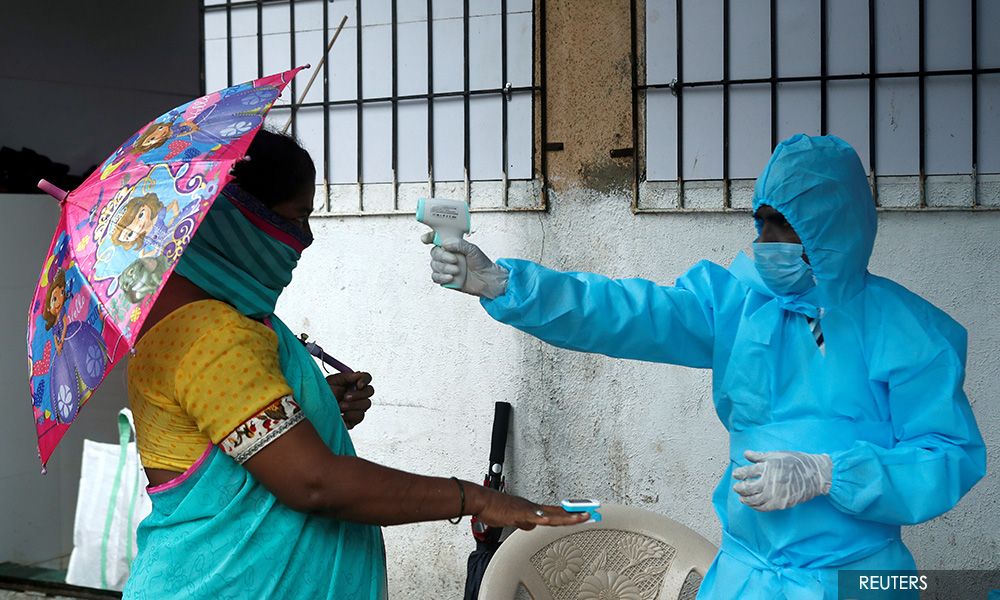 The study's authors said this was because Covid-19 and dengue could produce similar symptoms, making diagnosis difficult in the absence of laboratory testing.
Meanwhile, a separate case study reported two Covid-19 patients in Singapore who had initially tested positive for both Covid-19 and dengue but a second dengue test came back negative.
The paper published in The Lancet Infectious Diseases on March 4 said the initial dengue tests were then deemed to be false positives.
"Failing to consider Covid-19 because of a positive dengue rapid test result has serious implications not only for the patient but also for public health.
"Our cases highlight the importance of recognising false-positive dengue serology results (with different commercially available assays) in patients with Covid-19," the authors wrote.