COVID-19 | The Health Ministry wants to study the Covid-19 vaccine developed by Russia first before making any recommendations for its use in Malaysia, says Dr Noor Hisham Abdullah.
The MOH director-general said that so far, the ministry only knew about the new vaccine through media reports.
There has yet to be any publication on the research for the vaccine, he added.
"The vaccine finding has been announced, but MOH has yet to get any research data on the vaccine. So, there are so many questions without answers," he told reporters during a press conference in Putrajaya today.
Noor Hisham was responding to a request for MOH's comments on the vaccine, which has been named "Sputnik V" by Russia in homage to the world's first satellite launched by the Soviet Union.
"So far we did not get any publication on the research. We have to wait for the publication, only then we can look into it and determine if the vaccine is effective.
"We have only read about it from the news, but there is no scientific evidence that we can study before using it. Clinical trials must be carried out first before we can recommend its use," Noor Hisham (below) added.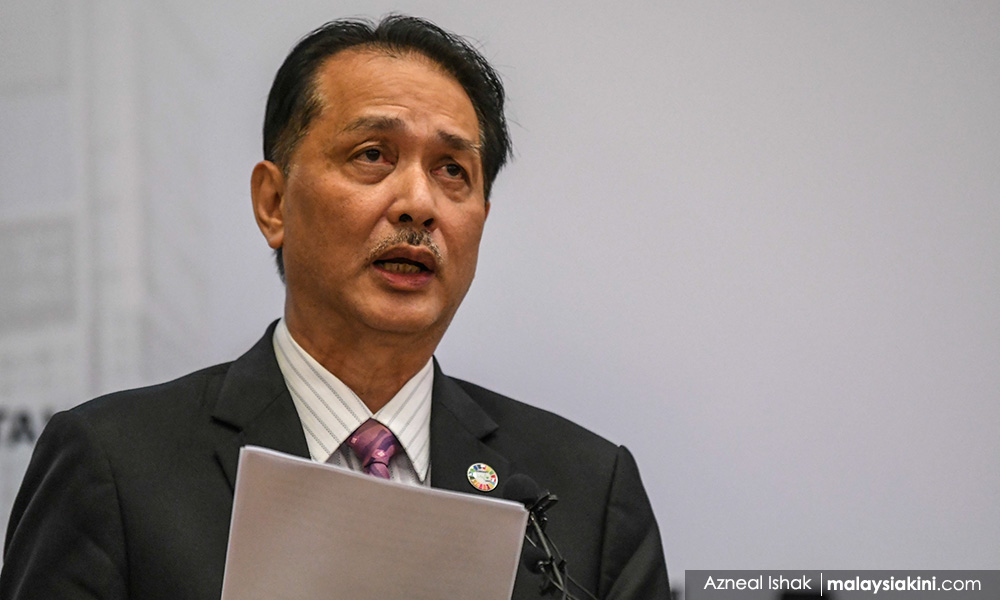 On Aug 12, Russian President Vladimir Putin had announced that his country had become the first to grant regulatory approval to a Covid-19 vaccine after less than two months of human testing.
Russia had likened this to its success in the Cold War-era space race.
However, scientists have voiced concern about the lack of large-scale testing of the vaccine to determine its safety and efficacy.
Vaccines typically take 10 to 15 years to develop, with the world record being held by an Ebola vaccine that had taken five years to develop.
A program led by the World Health Organisation hopes to expedite the process and slash the development time to just 12 to 18 months.
Earlier today, Defence Minister Ismail Sabri Yaakob said it is still too early to place orders for the Russian vaccine and the MOH would have to study the matter first.
Meanwhile, on a related matter, Noor Hisham said that MOH has yet to finish its research into virus taken from patients linked to Sivagangga cluster.
According to him, genomic sequencing is being done to determine if the cluster involves a mutation of Covid-19 called D614G, which has been identified as a super spreader.
"So far, we have not confirmed if the Sivagangga Cluster has any link to the D614G mutation. We only suspect it, but this hasn't been verified," he said.
Noor Hisham added that the genomic sequencing process takes about two weeks, and they expect that the result might be available by next week.