LIVE | Malaysiakini brings you updates on the Sabah state election nomination.
Follow our coverage of the Sabah state election here.
---
KEY HIGHLIGHTS
Shafie Apdal to face four opponents in Senallang
Governor's sister takes the fight to Musa Aman's stronghold
DAP sacks member for contesting under LDP
Nephew seeks to topple Bersatu chief 'uncle' in his Sulaman stronghold
Ex-ministers Salleh Keruak, Anifah to contest in Usukan and Bongawan
Musa Aman no-show at Sungai Manila
EC bars non-official media from nomination centres
PKR defector in Sabah coup to re-contest as independent
PM: Opposition to form 'Gabungan Rakyat Sabah' gov't if it wins
'Friendly fire' - PBS candidate expected to face Umno challenger
---
Nomination ends, campaign officially begins

1.30pm : This concludes Malaysiakini's live coverage of the nomination process for Sabah election.
Malaysiakini is committed to bringing you the latest news on the Sabah election as campaigning officially begins.
Support our efforts by subscribing to Malaysiakini.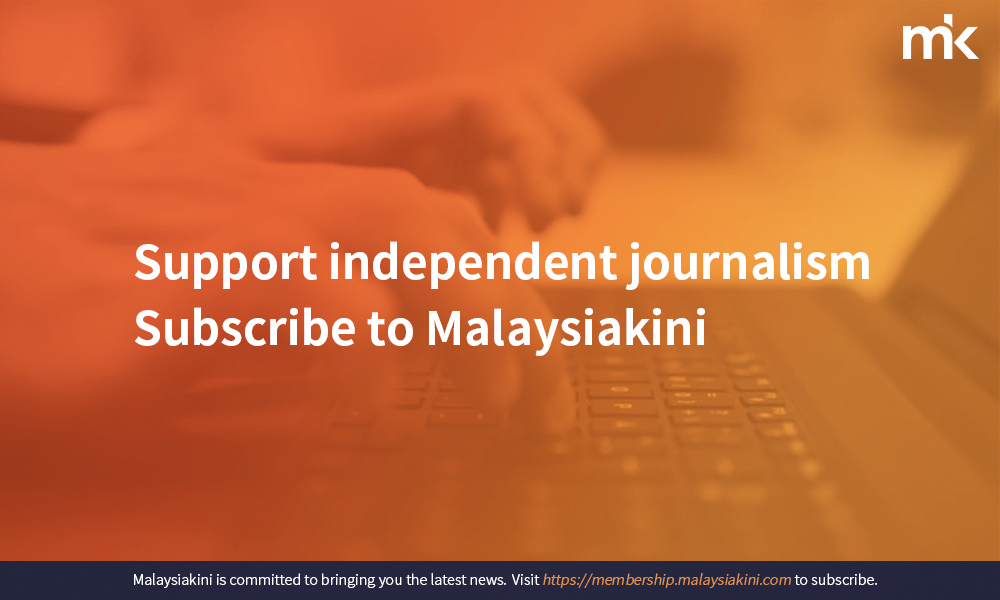 Our journalists on the ground will bring you updates and analysis of the campaign. Check them out here.
Sabahans will decide their new government on Sept 26.
---
Shafie Apdal to face four opponents in Senallang
12.50pm: Semporna Community Hall, Semporna - Incumbent Sabah Chief Minister Shafie Apdal will face four opponents in the state seat of Senallang.
The Warisan president
All Access Plan
starting from
~RM12
per month
Subscribe Now
You can cancel anytime.
Get unlimited access to our articles on web and apps
Add comments to our articles
Bookmark articles to read later
We accept