COVID-19 | The country reported 82 new cases of Covid-19 in the 24 hours up to noon today, of which 79 were locally acquired infections and three were imported cases.
The Health Ministry said Sabah continues to account for most of the local infections with 64 of the new cases detected in the state today.
Three cases were reported in Negeri Sembilan, and two in Terengganu.
In addition, 11 of the 79 local cases have been linked to travellers returning from "high risk" areas.
The number of recovering Covid-19 patients has exceeded the number of new cases with 89 people being discharged.
The total number of cases in Malaysia is now at 10,769 of which 851 are still active.
Of these, eight patients are being treated in intensive care units, including four who require a ventilator.
The death toll remains unchanged at 133 cases.
The 11 cases related to travellers returning from a "high-risk" area today are linked to Sabah. In comparison, there were 10 such cases from Sept 20 to Sept 25.
As such, Health director-general Dr Noor Hisham Abdullah said travellers returning from Sabah will be required to undergo Covid-19 testing beginning tomorrow.
They are also required to undergo mandatory quarantine at home until their test results are available.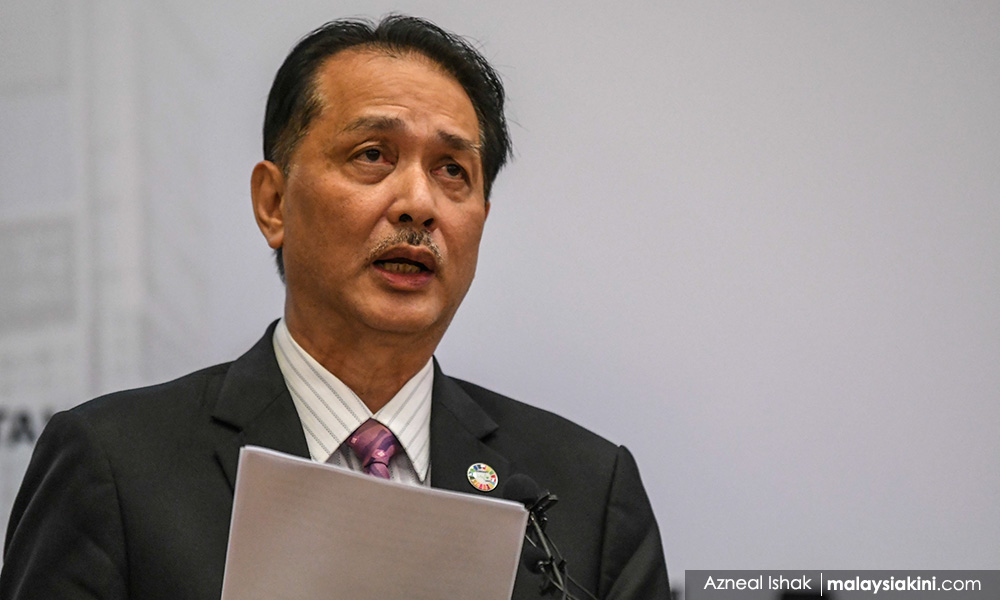 As for today's cases, Noor Hisham (photo) said 33 of the 64 cases in Sabah involve the Benteng LD cluster all of which involve prisoners detained in Tawau.
A total of 10,775 people have been tested in this cluster so far of which 776 tested positive and 1,959 are still awaiting their results.
The Bangau-Bangau cluster in Semporna, meanwhile, recorded 24 cases amongst fellow villagers and hospital contacts.
This brings the total number of cases in this cluster to 159. A total of 351 people have been tested so far of which 155 are still pending results.
Three of the new cases today were detected during screening for people showing symptoms of the disease.
One case was detected at an international entryway involving a healthcare worker returning from Peninsular Malaysia.
Another was detected during screening for influenza-like illnesses at the Tawau Health Clinic, and the remaining one was detected during pre-admission screening at the Likas Women and Children's Hospital.
Negeri Sembilan, meanwhile, reported three new cases including two people who were screened upon returning from Sabah.
The other case was detected when a foreigner underwent testing prior to travelling abroad.
Kuala Lumpur also reported three cases, all of whom were detected during screening after returning from Sabah.
Selangor and Terengganu each reported two new cases, including one in Selangor and both in Terengganu who had travelled to Sabah.
The other case in Selangor was detected during screening among detainees.
Pahang, Malacca, and Johor each reported one case, all of which involve travellers returning from Sabah.
Sarawak and Labuan, meanwhile, each reported one case during screening for healthcare workers. 
---
Keep up with the latest information on the outbreak in the country with Malaysiakini's free Covid-19 tracker.
Malaysiakini is providing free access to the most important updates on the coronavirus pandemic. You can find them here.
Help keep independent media alive - subscribe to Malaysiakini.