COVID-19 | The Health Ministry recorded 150 new Covid-19 cases and one death, against 50 recoveries as of noon today.
This has made the number of active cases rise to 950. The last time Malaysia recorded such a high number of active cases was on June 15 with 973 cases.
According to the Health Ministry, the new cases brought the total cumulative number of positive cases in the country to 10,919.
With the additional death, the total number of fatalities has also increased to 134 as of today.
"The number of Covid-19 patients who are receiving treatment at intensive care units (ICU) are six, including four who need ventilators," it said.
Health Ministry director-general Dr Noor Hisham Abdullah said the 134th death involved an 81-year-old woman who is also Patient 10,491.
He said she began experiencing fever and cough on Sept 14 and was sent to Semporna Hospital on Sept 17.
"A Covid-19 screening on Sept 22 found she was positive with Covid-19 and she was transferred to Tawau Hospital on Sept 26.
"Her condition deteriorated and she was transferred to the intensive care unit on the same day. She passed away on Sept 27 at 12.52am," he said in a statement.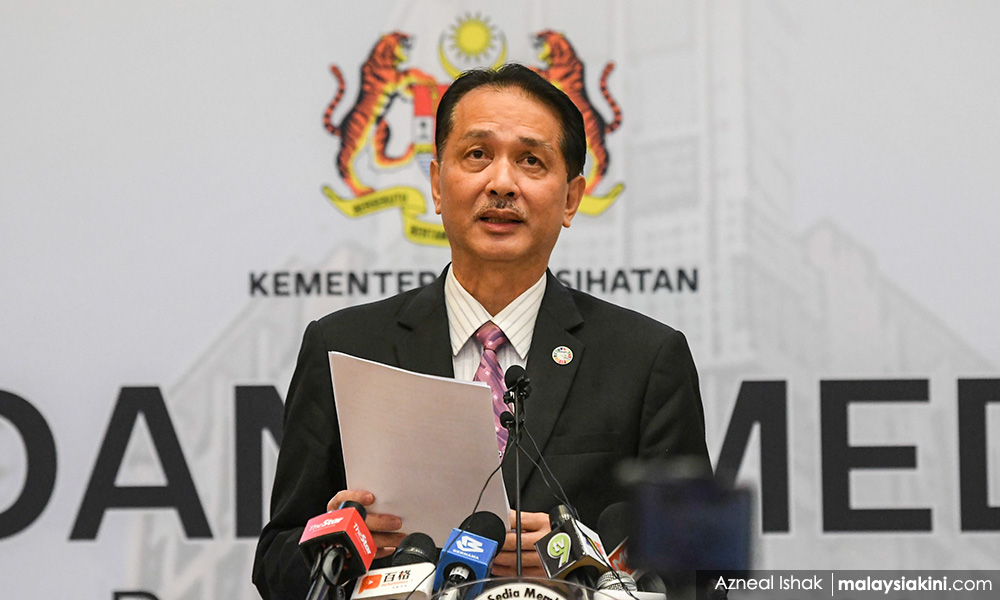 Noor Hisham also reported the emergence of three new clusters, including one in Kuala Lumpur and two in Sabah.
He said of the 150 new cases, only four were imported while the remaining 146 are locally transmitted.
The imported cases involving three Malaysians and one non-citizen were returning from Saudi Arabia (3) and India (1).
As for the 146 new locally-transmitted cases, details are as follow:
Sabah (124 new cases)
Benteng Lahad Datu cluster: 58 cases
Bangau-Bangau cluster: 20 cases
Bakau cluster 13 cases
Pulau cluster: 10 cases
Kampung Sakong cluster (new): 8 cases
Buang Sayang cluster (new): 3 cases
Symptomatic screening: 8 cases
Community screening: 1 case
Influenza-like illness screening: 1 case
Pre-departure screening to Sarawak: 1 case
Close contact screening (of Patient 10,359): 1 case
Selangor (10 new cases)
Screening of arrivals from high-risk areas in Sabah: 8 cases
Close contact screening (of Patient 10,364 and Patient 10,579): 2 cases
Pahang (4 new cases)
Screening of arrivals from high-risk areas in Sabah: 3 cases
Close contact screening (of Patient 10,679): 1 case
Kuala Lumpur (3 new cases)
Setapak cluster (new) 2 cases
Screening of arrivals from high-risk areas in Sabah: 1 case
Johor (2 new cases)
Screening of arrivals from high-risk areas in Sabah: 2 cases
Sarawak (2 new cases)
Employee screening at Immigration Quarantine Security (IQS) at Merapok, Lawas: 2 cases
Malacca (1 new case)
Screening of arrivals from high-risk areas in Sabah: 1 case