COVID-19 | There were 293 new Covid-19 cases recorded in the past 24 hours, with Sabah and Kedah being the two worst-hit states.
Health Ministry said Sabah saw 126 new cases whereas Kedah had 113. These two states have recorded the highest number of cases out of all the other states for the past few days.
Selangor is the third-hardest hit with 31 new cases, while all other states are in single digits.
Meanwhile, 292 of the new cases today were local infections, while one was an imported case.
This is the second-highest number of new cases in the country to date. There are now 1,961 active cases in Malaysia, with the cumulative number of Covid-19 cases standing at 12,381.
There were no deaths recorded today, with the death toll maintaining at 137.
On the other hand, there were 67 recoveries in the past 24 hours.
As of today, there are 28 cases under treatment in the intensive care unit (ICU), with four of them requiring ventilation.
Of the new cases today, 30 were from those returning from Sabah. This means that the number of cases with travel history to Sabah since Sept 20 is a total of 206.
There were also two new clusters found yesterday, one in Sabah and one in Selangor.
The new cluster in Sabah is called the Kau Sing cluster, detected in Tawau, whereas the new cluster in Hulu Langat, Selangor is called the Embun cluster.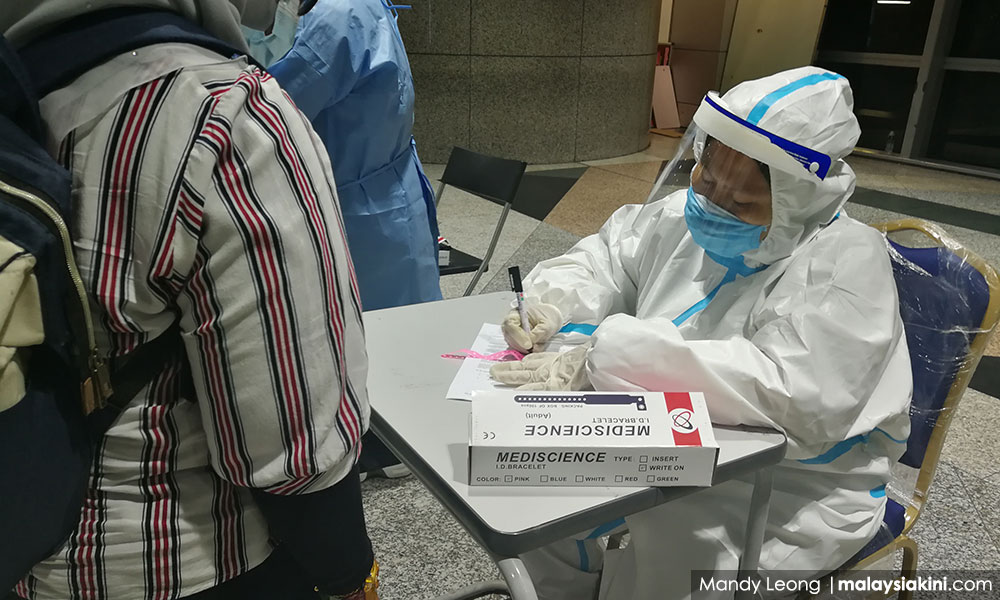 Of the 292 locally-transmitted cases, the details are as follows:
Sabah (126 cases)
Bangau-Bangau cluster: 13 cases
Benteng LD cluster: 14 cases
Kau Sing cluster (new): Four cases
Symptomatic screening: 78 cases
Close contact screening: 12 cases
Employee screening: Two cases
Severe acute respiratory illness (Sari) screening: One case
Community screening: One case
Ward admittance screening: One case
Kedah (113 cases)
Tembok cluster: 112 cases
Bah Rose cluster: One case
Selangor (31 cases)
Screening of arrivals from high-risk areas in Sabah: 13 cases
Jalan Meru cluster: 13 cases
Embun cluster (new): Three cases
Close contact screening: Two cases
Johor (Eight cases)
Screening of arrivals from high-risk areas in Sabah: Six cases
Screening before return to origin country: One case
Employee screening: One case
Labuan (Five cases)
Screening of arrivals from high-risk areas in Sabah: Five cases
Kuala Lumpur (Two cases)
Jalan Meru cluster: One case
Screening of arrivals from high-risk areas in Sabah: One case
Negeri Sembilan (Two cases)
Screening of arrivals from high-risk areas in Sabah: Two cases
Perak (Two cases)
Screening of arrivals from high-risk areas in Sabah:
Penang (One case)
Close contact screening (of Patient 11,133): One case
Kelantan (One case)
Screening of arrivals from high-risk areas in Sabah: One case
Sarawak (One case)
Sign-on screening: One case