For the millions of tourists who thronged Batu Caves in pre-Covid-19 times, and even for the residents who live nearby, the limestone hill is known only for its colourful Hindu temple and the Thaipusam festival.
Overshadowed is the hill's scientific importance. Batu Caves is the best-studied limestone hill in Southeast Asia with many valuable natural history characteristics which are threatened.
In fact, is there even anything of scientific value left to conserve? The answer is a resounding "yes" according to a recent scientific expedition.
Solid evidence
Sixty-four researchers from 10 organisations have reconfirmed the limestone hill as a site of geological, paleontological and biological importance.
Additionally, they have confirmed the threats to these values, identified as manifold and immediate.
Their efforts showed that despite the many developments and encroachments on Batu Caves, there remains plenty of past, present and future scientific values to be protected.
The findings of the expedition were presented in a symposium in September.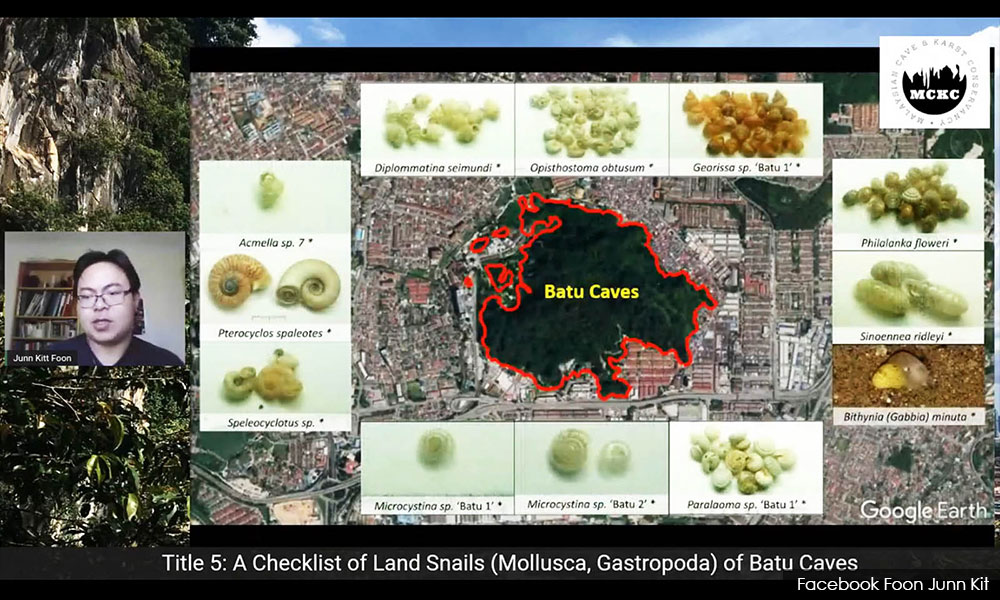 The discoveries include new mammal fossils dating back to the Pleistocene period (66,000–33,000 years ago); a new yam species and 12 snail species believed to be endemic (restricted) to Batu Caves.
The expedition, led by NGO, the Malaysian Cave and Karst Conservancy (MCKC), also saw preliminary studies on cave morphology indicating the long history of Kuala Lumpur's karst evolution.
In addition, scientists made the first-ever Batu Caves checklists of respectively, mosses and liverworts, butterflies, dragonflies and damselflies and nocturnal animals.
Danger, danger
But the expedition also found many immediate threats to the ecosystems.
Researchers recorded many invasive species, from butterflies to dogs and plants. These, as well as human activities, have impacted or are threatening the limestone hill's rich and unique geology and biodiversity.
"The basic message is you need a management authority which can do the enforcement and maintain the site," said botanist Ruth Kiew, one of the leaders of the expedition.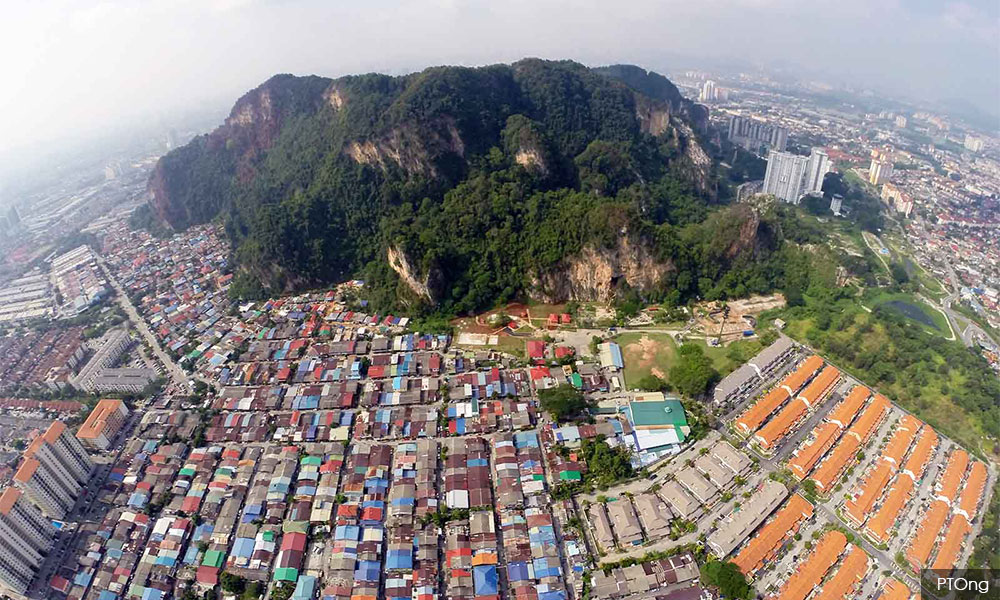 A giant karst tower that soars up to 329 metres, Batu Caves covers 2.6 square kilometres and is completely surrounded by urban sprawl.
Since British colonial times, the hill has been an important Hindu religious site, a magnet for visitors and tourists, and a source of quarrying for limestone.
More recently, it has become a rock-climbing centre with an international reputation while educational and recreational caving became popular in the 2000s.
Century-old research site
The site has drawn scientists and cavers from the time colonials discovered it. In fact, the first scientific study was conducted 130 years ago.
The records of the animals of a single cave, Dark Cave, are also the most comprehensive of any cave in the region, while botanically, it is the best-sampled karst hill in the country.
Yet, the 2019 expedition continued to unearth new findings, attesting to there being much more to learn about the site.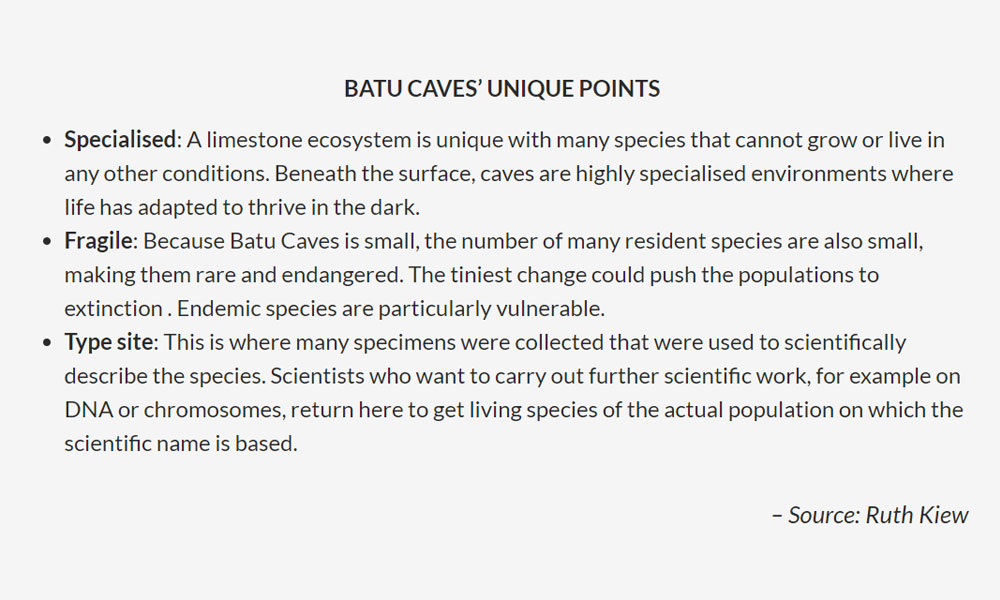 In recognition of its natural history value, Batu Caves has been classified as an Environmentally Sensitive Area nationally, said MCKC.
However, it has never received protected area status of any kind nor had there been a management plan drawn up for it.
In fact, even its boundaries are unclear. Unsustainable development has decimated any buffer around it, raising concerns of public safety from rockfalls and threats to the hill's fragile biodiversity.
But managing the site is tricky because of the multiple groups who have a stake in Batu Caves.
Keeping everyone happy
Batu Caves currently sits on state land and comes under the jurisdiction of the Selayang Municipal Council.
Other stakeholders include scientists, kampung communities, temple committee members, worshippers, recreational rock climbers and cavers and tour guides.
To have a chance at convincing the authorities and the many stakeholders to grant Batu Caves legal protection, there needs scientific evidence.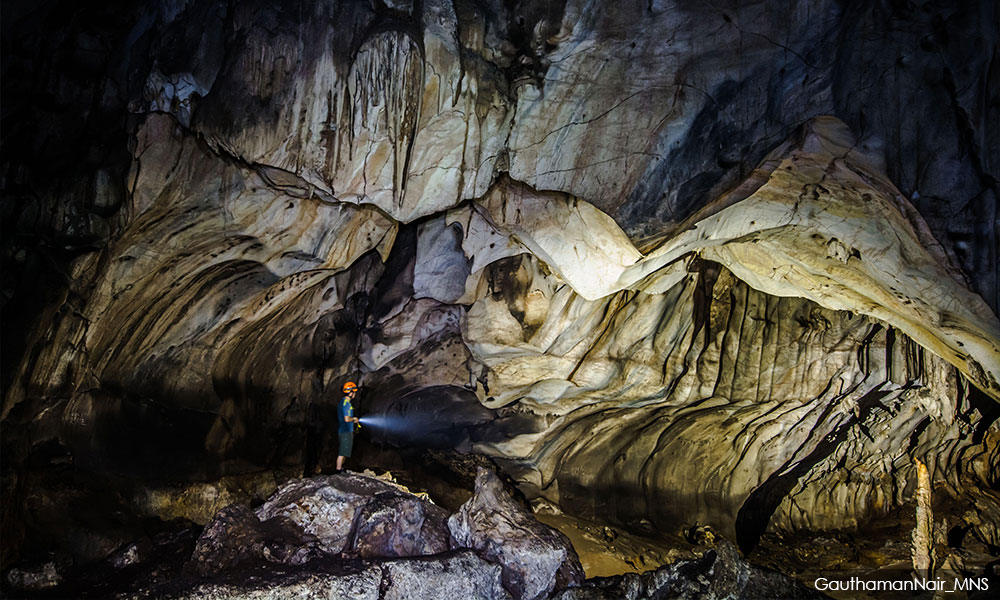 Fortunately, when MCKC embarked on this endeavour, conservationists rose to the occasion, said Kiew.
"MCKC is very small. But when we put out requests for people to join us (in the expedition), there was a very strong feeling from all the people we encountered that something has to be done about Batu Caves.
"We can't let it carry on being chewed away."
Groups who were involved included the Malaysian Nature Society Selangor Branch Special Interest Groups, Cave Management Group, River Of Life Public Outreach Programme, Damai Extreme Park, Department of Wildlife and National Parks Peninsular Malaysia, Treat Every Environment Special (TrEES), Eco Knights, Forest Research Institute of Malaysia and public universities.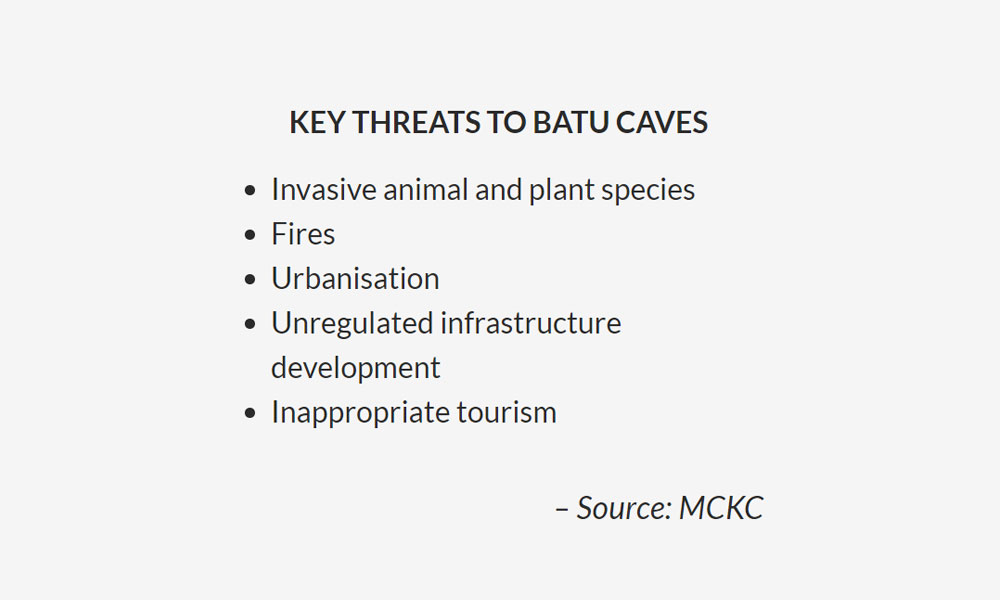 At least 20 expedition findings from the expedition will be published in a special issue of a local scientific journal. For the public, a guidebook has been produced too.
This comprehensive and updated science-based argument provides a solid basis for legal protection, said MCKC president Zubaid Akbar Mukhtar Ahmad.
"With that, we can come up with a proper management plan to be presented to the state government to hopefully gazette the area as a protected area."
Stakeholder buy-in
The government has already demonstrated support for scientific research and findings. The Selayang Municipal Council backed the expedition, with some funding also coming from other Selangor state agencies.
In addition, the Menteri Besar of Selangor was represented at the symposium by his political secretary; the Menteri Besar is the district's legislative state representative.
To ensure buy-in from the public, MCKC also ran 20 public awareness programmes, many targeting local communities.
Led by MCKC committee member and bat researcher Nur Atiqah Abd Rahman, these included engagement with village heads through discussions, sharing sessions and educational caving trips, as well as on-site booths and public talks for locals and the public.
Local concerns
"Village heads actually also care about encroachment on Batu Caves," said Atiqah.
"And they actually know very little about the biodiversity and geology of the hill. When we shared scientific knowledge with them, they said it was important to educate people who live around Batu Caves, especially the young generation.
"In fact, they approached us to do more educational activities," she said.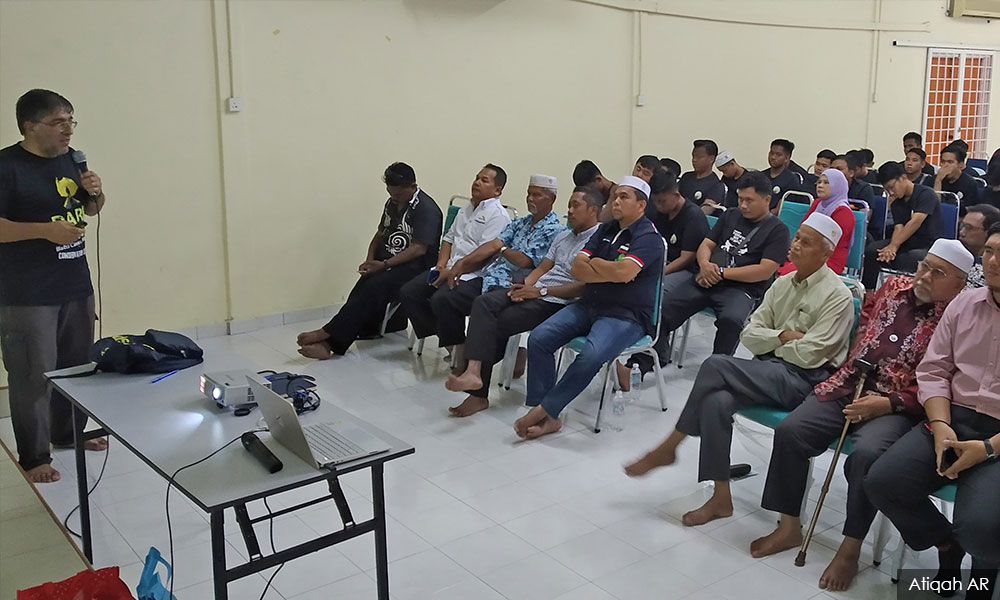 At the end of the day, the conservation of Batu Caves must make sense to all stakeholders.
"Gazetting cannot be top-down. Local people must see the benefit. Most people don't realise there is more to Batu Caves than the temple. It must benefit the state government and local people," said Zubaid.
MCKC is continuing local community outreach with plans to put up signboards with scientific information on-site and selling the guidebook, said Atiqah.
"Conservation is long term. And lots of parties play a role," she said.
A management plan and legal protection are on the cards. Covid-19 has thrown a curveball at timelines, but MCKC is awaiting engagement with the government to bring the area's conservation to the next stage.
---
This article was originally published on Macaranga, a journalism portal covering environment and sustainability in Malaysia.
Disclaimer: SL Wong was involved in an early draft of the guidebook.
The views expressed here are those of the author/contributor and do not necessarily represent the views of Malaysiakini.