COVID-19 | Kuching, Sibu and Miri in Sarawak will be placed under a conditional movement control order (MCO) for two weeks starting at midnight on Jan 13, Deputy Chief Minister Douglas Unggah Embas announced today.
This came after the state registered a record high of 153 new infections as of this afternoon.
He said the decision was made after a discussion with Chief Minister Abang Johari Openg.
"All along we have advised people to be careful. We saw that many forgot this during the Christmas and New Year period, where they held ceremonies and funerals, which (resulted in) the Pasai Siong cluster," Douglas lamented.
"In line with the National Security Council guidelines, when we see a place turn into a red zone, we have to consider if we are going to impose a conditional MCO," he added.
The areas affected include Kota Samarahan and Seria, which are part of the Kuching zone, and Sarikei under the Sibu zone.
Douglas also said a total of 47 longhouses, including 21 in Sibu and 10 in Dalat, will be locked down for two weeks.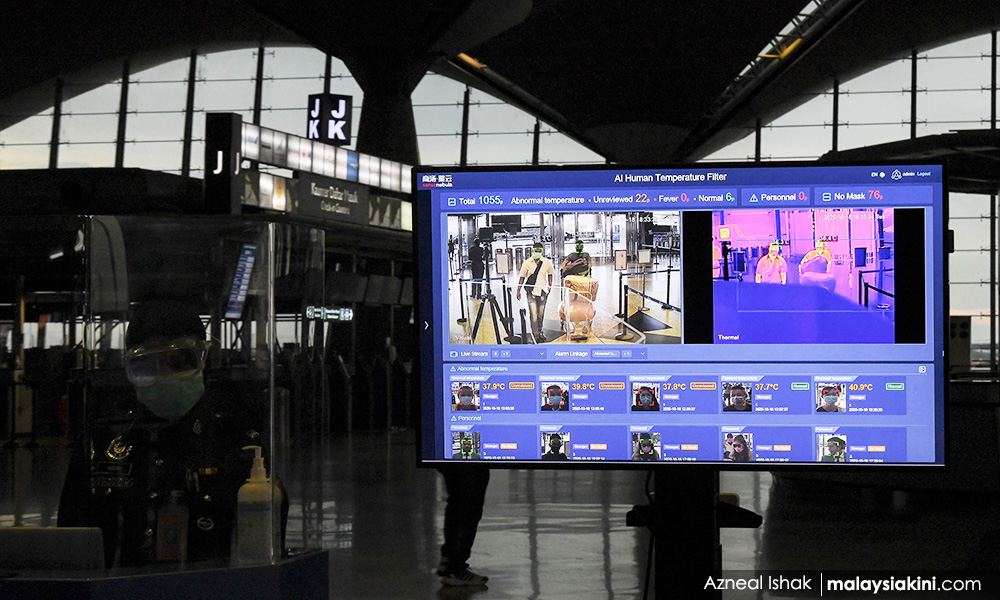 Meanwhile, a travel restriction on those from the peninsula, Sabah and Labuan during these two weeks have also been imposed, he added. 
"With the implementation of the conditional MCO, interstate travel from Peninsular Malaysia, Sabah and Labuan to Sarawak, especially to the red zones, is not allowed, except with police permission," he said.
Those who enter Sarawak will have to undergo a 14-day quarantine despite the federal government already reducing the mandatory quarantine period to 10 days.
"The second test taken between the 10th and 12th day (of quarantine) can turn out to be positive. This is where we are trapped, Covid-19 is good at deceiving us, now we have to be particular about that," he added.
The minister pointed to a few incidents in which individuals who were supposed to undergo quarantine at designated hotels, returned home to do so instead, which resulted in an outbreak in the community.
The State Disaster Management Committee (SDMC) chairperson said the highest number of positive cases were recorded in Miri with 94 followed by 25 cases in Sibu, Dalat (17), Kuching (13), Sri Aman (2), Selangau (1) and Beluru (1).