Dining in eateries beginning tomorrow will be allowed under the movement control order (MCO) but limited to two persons per table, announced Senior Minister (Security) Ismail Sabri Yaakob.
He said this decision was made during a special meeting of the National Security Council yesterday.
"Currently, the restaurants are only allowed to open for takeaway until 10pm. The special meeting has allowed dine-in at the shops and restaurants," he told a press conference today.
However, he cautioned restaurant and eatery operators to ensure strict standard operating procedures (SOPs). These include limiting the number of customers in the premises at any one time and ensuring physical distancing.
Ismail also announced that the retail sector can open starting tomorrow, including apparel, fashion, accessory, and shoe outlets.
Other retail outlets allowed to operate are photography and photography services, second-hand shops, florists and nurseries, souvenir shops, toy stores, antique shops, sports equipment shops, carpet shops, cosmetic shops, kitchen appliance shops, as well as car accessory shops.
"The government has taken into consideration that many in various sectors lose their sources of income as businesses are shut down," said Ismail.
This decision is on the same basis that the government agreed to allow night markets, barbershops, and car wash centres to reopen recently, he said.
He also noted that none of the Covid-19 clusters were linked to these business sectors.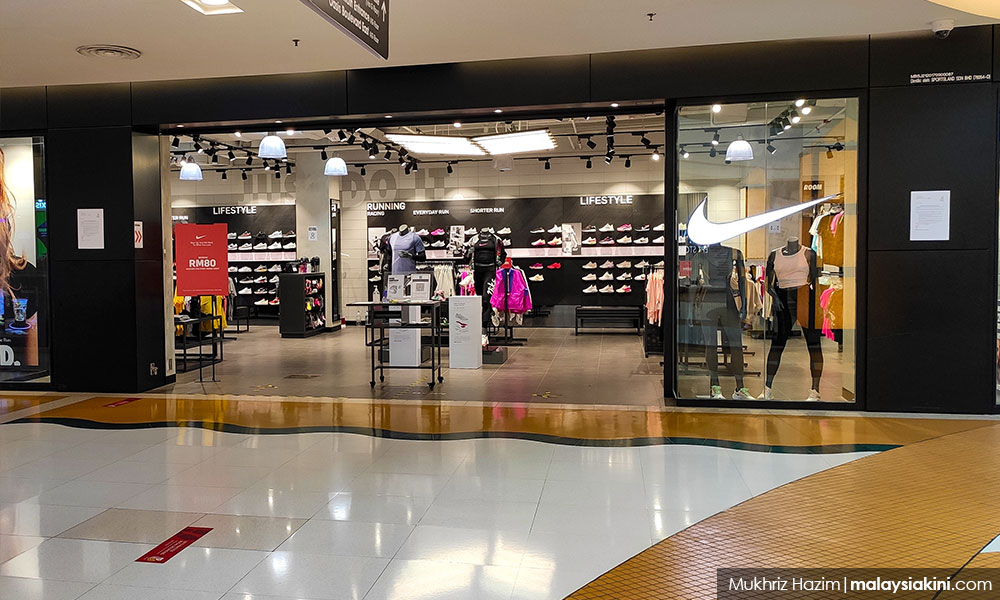 Ismail, however, cautioned that these premises would be ordered to shut if Covid-19 cases are detected there.
"I hope they will not neglect the SOP after the relaxation is granted," he said.
He particularly reminded the apparel and fashion outlet operators to provide shoppers with disposable gloves.
He also noted that services allowed at photography shops are limited to taking photos for passports, visas, and licenses.
As for cosmetic shops and counters, he said the new SOP is that the shoppers are not allowed to try skin products, perfumes, and cosmetics.
"For the cosmetic shops, be it (selling) perfume or skin products, the services are limited to only selling products. Other face-to-face advisory services and cosmetic testers are not allowed," he said.
"This is to avoid cases such as the one that happened at 1 Utama," he said.
Ismail is believed to be referring to a case where a beauty advisor infected with Covid-19 caused the temporary closure of the shopping centre in October 2020.
Meanwhile, he said all migrant workers of the above-mentioned sectors are required to undergo compulsory Covid-19 swab tests.
"Currently, those working at factories and construction sites and migrant labourers who work as security personnel must undergo swab tests. I believe this (compulsory Covid-19 test ruling) should be expanded to these sectors," he said.
"We will discuss with the human resource ministry on the matter," he added.