The MySejahtera application now offers instructions for those needing help in relation to AstraZeneca vaccination appointments.
Users can now choose the "Option A: Vaccination appointment" in the "helpdesk" page and view instructions on how to deal with three scenarios:
Failing to secure an appointment date despite having submitted an application;
Cancelling an appointment; and,
Rescheduling an appointment using other brands of the Covid-19 vaccine.
According to MySejahtera, the main reason why users were not getting an appointment despite registering successfully was due to the wrong MyKad number input.
This can now be remedied through the application.
However, there are no options available to reschedule.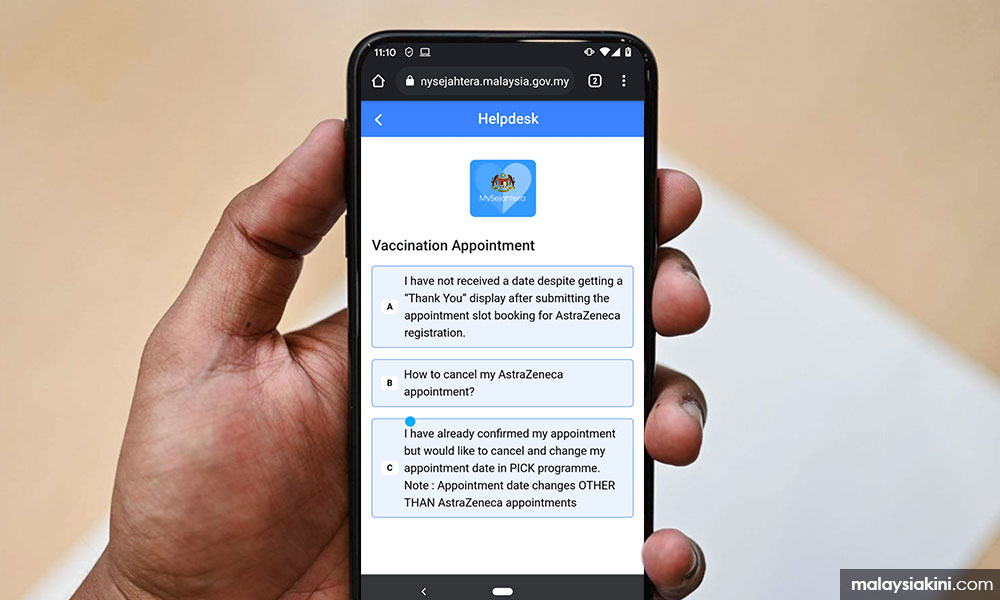 Appointments for the AstraZeneca vaccination programme were chosen by the user during the booking process in late May.
The AstraZeneca vaccine booking process was hampered by many problems, however, all slots were eventually fully booked.
This vaccine was offered as part of an opt-in programme.
As of June 3, 12.6 million Malaysians - approximately half the adult population - have registered for vaccination against Covid-19 while 2.2 million have received at least one dose.