The annual Society of Publishers in Asia (Sopa) Awards, now in its 23rd year, honoured excellence in reporting among Chinese-language media, regional media and global outlets during an online ceremony from Hong Kong tonight.
This year, Malaysiakini was awarded an honourable mention for excellence in investigative reporting through participation in the FinCEN Files project.

The FinCEN Files is an investigation on the flow of "dirty money" by about 400 journalists across the globe, spearheaded by the International Centre for Investigative Journalism (ICIJ), involving bank filings leaked to BuzzFeed News.
News agency The Associated Press bagged top honours under the category through its two-year investigations on alleged labour exploitation in Malaysia and Indonesia's palm oil industry, supported by international banks and businesses.
Malaysiakini's Covid-19 tracker was shortlisted as one of three finalists under the Sopa Award for Public Service Journalism. This category was won by Radio Television Hong Kong.
Also shortlistted is the news portal's 'Spend like an MP' interactive feature in the Excellence in Journalistic Innovation category, which puts readers in the role of a government or opposition MP trying to manage their vastly unequal allocations.
The category was won by GMA News Online's report 'What I wore that day' that puts a spotlight on rape culture and victim-blaming.

Meanwhile, Hong Kong's last remaining pro-democracy paper Apple Daily marked its last day of operations today with two Award for Excellence, including The Scoop Award for its exclusive report that Hong Kong's Government Flying Service had conducted surveillance on a speedboat ferrying 12 fleeing Hongkongers under police order.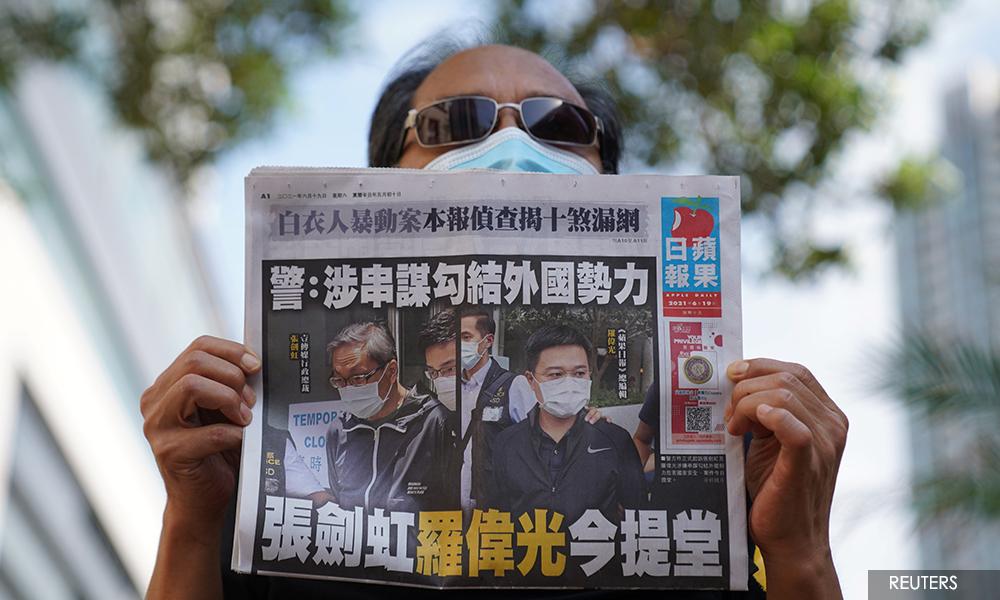 Apple Daily was forced to cease operations after Hong Kong police froze millions of dollars of its assets, searched its office and arrested five top editors and executives last week, accusing them of foreign collusion to endanger national security.
In a special address at the awards, United Nations High Commissioner for Human Rights Michelle Bachelet said an increasing role of media to assist in fighting the global Covid-19 pandemic has given more importance to the struggle for media freedom.
---
READ MORE: 'Tricks and cunning': Big penalties don't stop banks from moving dirty cash
---
"Clarity about what is happening, including the impact of public health policies, can only be established by independent sources.
"A free press is vital to combating disinformation, deliberate falsehoods intended to advance political ambitions or commercial interests which intensity social polarisation and destroy public trust in important institutions," she said.
Since January 2019, Bachelet said the United Nations Educational, Scientific and Cultural Organisation (Unesco) recorded at least 137 journalists were killed worldwide, of which two-thirds were from countries not going through an armed conflict.
"Many died while reporting on demonstration, or while investigating organised crime, illicit financial flows, corruption, environmental damage or with state complicity.
"This situation is perpetuated by impunity," she said, adding that there were elements of complicity between perpetrators and authorities in power.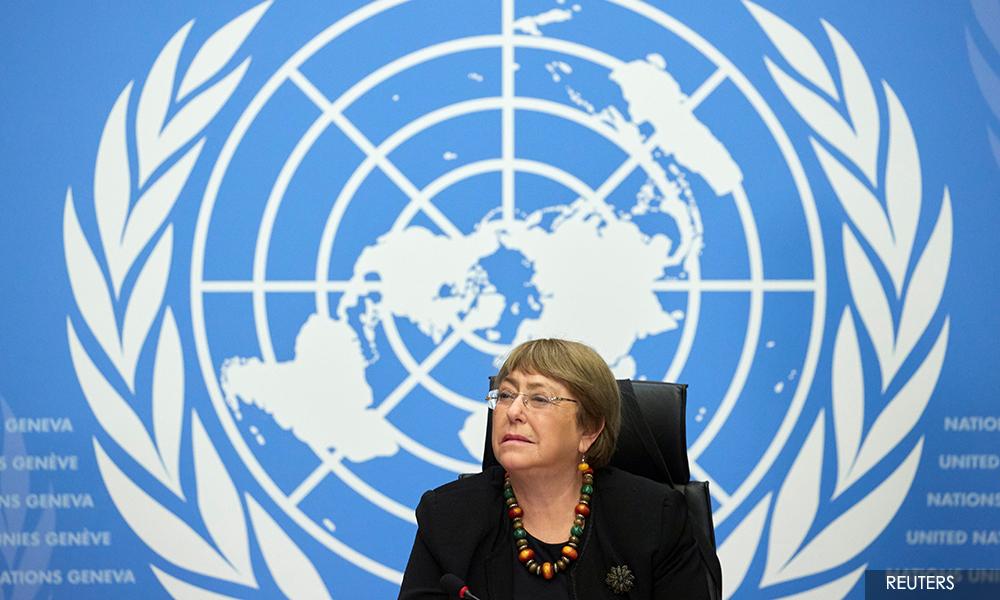 "Many reporters were also routinely subjected to violence and threats of violence, smear campaigns and vicious online trolling, particularly targeting female journalists, religious minorities and LGBTQs."
Bachelet said government attacks on the media had also started long before the pandemic which only exacerbated existing challenges.
"Long before Covid-19 we saw many governments, including in Asia, applying vaguely defined laws on national security, defamation, incitement, fake news, or cybersecurity to silence perceived critics both in print and online, including the independent voices of the press," she said.
Across the region, Bachelet said journalists from countries including Myanmar, Bangladesh, Cambodia and the Philippines were subjected to various probes including under colonial-era laws such as the Official Secrets Act.
Since the beginning of this year, press freedom groups in Malaysia had also recorded a number of cases where journalists were contacted by the police to assist in ongoing investigations based on their reports.
Malaysiakini has previously won two Sopa awards - excellence in investigative reporting for its four-part investigative report titled 'The rise of the Johor royal family's business empire' in 2015, and best in breaking news in 2019 for its live coverage of the 2018 general election.