Pharmaniaga Berhad, the local supplier of the Sinovac Covid-19 vaccine, said any analysis of the raw Covid-19 data released by the government must meet scientific standards.
It said analysis of the data must "use the standard scientific methodology and framework, as well as peer-reviewed".
"This is to ensure the interpretation of the data is accurate and avoid erroneous speculation, as well as the risk of bias which can contribute to a bigger repercussion or causing more harm than benefit to the national vaccination efforts," it said.
Pharmaniaga said this in reference to a report by a "news portal", which it did not name, stating that the Covid-19 vaccine breakthrough death for every 100,000 vaccinated individuals was 10.11 for Sinovac, 3.47 for Pfizer and 0.91 for AstraZeneca.
This was Malaysiakini's finding in a report published on Sept 10. The pharmaceutical firm described the report as an "unverified analysis".
---
READ MORE: Covid-19 deaths among vaccinated rare, mostly Sinovac recipients
---
Pharmaniaga group managing director Zurkarnian Md Eusope said the raw data must be guided with a thorough explanation by the authorities to avoid misinterpretation and speculation.
"Clinical data is highly time-dependent and requires advanced statistical methods to avoid common pitfalls such as selection, length, immortal-time and competing risk bias.
"In the same way as data should be collected in a standardised way, data should also be analysed in a standardised way.
"The online news report clearly does not provide a clear picture of the purported data and somehow has reflected an insufficient engagement with subject-matter experts such as scientists and researchers, as it should be scientifically analysed, peer-reviewed and accepted by a panel of experts," he said in a statement.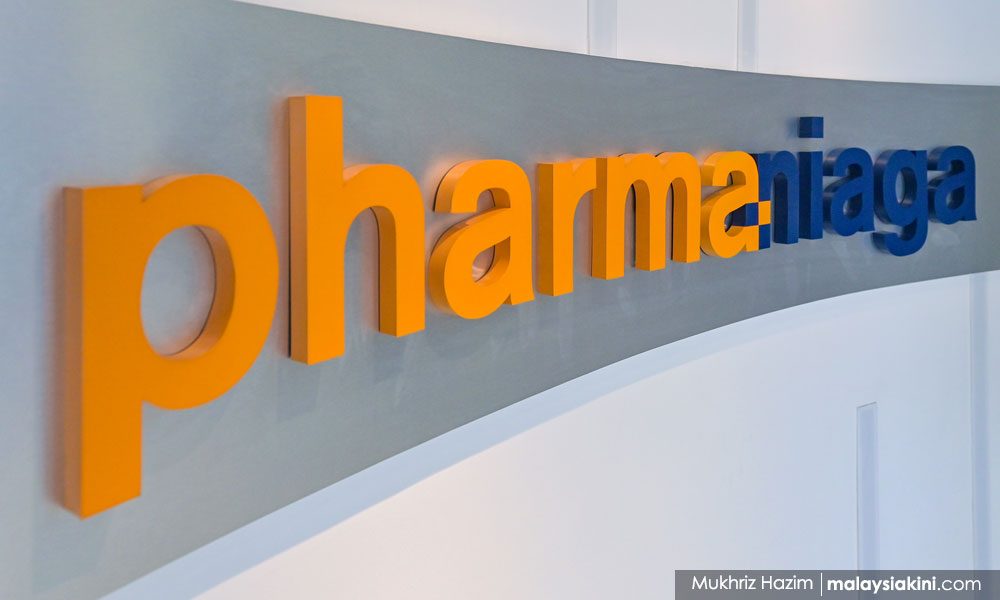 Zurkarnian said the Health Ministry should also elaborate on the context, parameters and limits of the data.
Pharmaniaga said the "unverified analysis" had made a comparison of populations with a "very different health-seeking behaviour and early access to healthcare facilities".
Furthermore, it said the status of healthy and comorbid subjects was also not to meaningfully compare the incidence of death within each vaccine group.
He said the authorities should allay public fears as it can disrupt the vaccination exercise, particularly with new demography such as children and teenagers being brought into the Covid-19 vaccination programmes.
"We believe the fight against the Covid-19 pandemic requires unity and coordinated responses that all parties must commit to fighting the pandemic and contribute to the nation's overall well-being and livelihood," he said.
---
Editor's note: Our report highlights that vaccine breakthrough deaths occur among Sinovac vaccine recipients in larger proportion than otherwise expected from its vaccine coverage alone.
This does not equate with vaccine effectiveness, and we have acknowledged this in our report. Instead, we have highlighted a number of possible confounding factors that have not been accounted for in our analysis.
As mentioned by the New Straits Times report quoting Universiti Putra Malaysia epidemiologist and biostatistician Dr Malina Osman, and alluded to in the Pharmaniaga statement, the necessary data to perform a rigorous analysis and arrive at a proper estimate of vaccine effectiveness or some other clinically useful finding is simply not available.
We have worked with the data available to us to the best of our abilities, in good faith, spelling out limitations that we are aware of, and cautioned against drawing conclusions regarding vaccine effectiveness. We regret that some have come to this conclusion nonetheless.
Based on the data available to us through the Health Ministry and through other studies, we encourage everyone eligible to get the first vaccine that is offered to them - regardless of the type of vaccine - for its proven abilities to reduce risks associated with Covid-19 infection, including the worst outcomes of the disease.
Time is of the essence, and it is imperative to get vaccinated soon as possible.
We believe transparency on vaccines will improve public trust in the vaccination programme and boost its chances of success.