PARLIAMENT | The Dewan Rakyat deputy speaker election has been postponed to the next Parliament meeting when Budget 2022 will be tabled.
De facto Law Minister Wan Junaidi Tuanku Jaafar justified the move by saying that the government wanted to amend the Federal Constitution - to create a third deputy speaker post for the opposition.
"The Constitution doesn't say who will be the deputy speaker... we will create a rule, maybe, so that one of the speakers is from the opposition," Wan Junaidi told the Dewan Rakyat.
The motion to postpone the election was passed by a voice vote.
Creating a third post for the opposition was one of the suggestions made by deputy speaker candidate Ahmad Maslan (BN-Pontian).
The opposition had wanted Nga Kor Ming (Pakatan Harapan-Teluk Intan) for the post.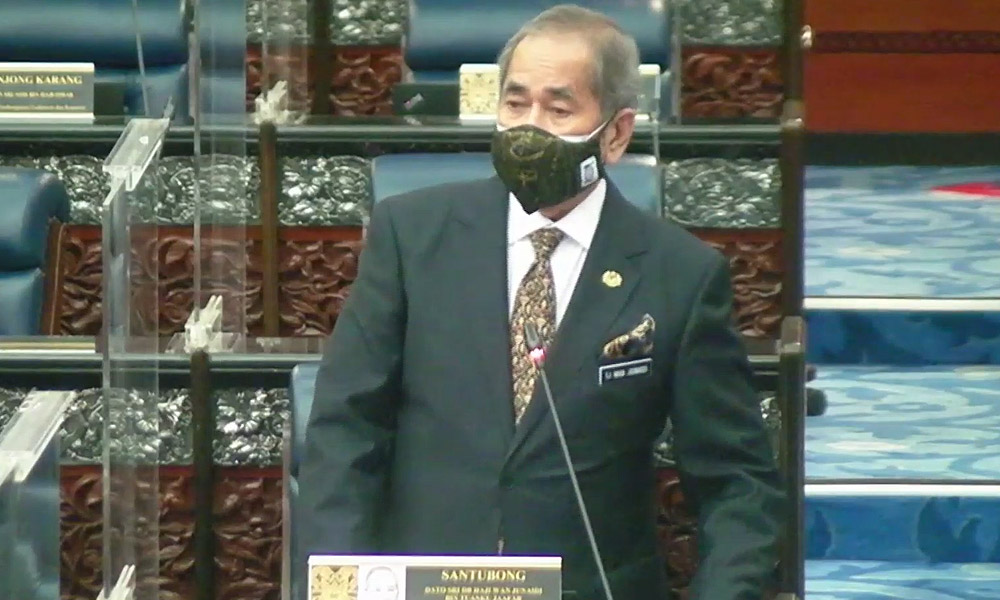 Wan Junaidi said he has discussed the matter with Attorney-General Idrus Harun, and that the amendment would be tabled for first reading in this current meeting, for approval in the next meeting.
However, Saifuddin Nasution Ismail (Harapan-Kulim-Bandar Baharu), called for the election to be fast-tracked, in line with the deal signed by Harapan and the government to strengthen the Parliament.
He said leaving the deputy speaker seat vacant would increase the burden on the speaker's office, especially in creating more Parliamentary Select Committees.
Speaker Azhar Azizan Harun, however, said this would not be an issue.
There was a vacancy for the deputy speaker post after Azalina Othman Said (BN-Pengerang) resigned from the post.
Azalina had wanted Parliament to be reset and wanted someone from the opposition to replace her.
Meanwhile, Umno supreme council member Puad Zarkashi earlier today questioned whether the deputy speaker election would be postponed due to internal objections in the government.
Puad also asked whether it was true that Bersatu MPs and four independent lawmakers were against Ahmad's nomination.