Editor's note: An earlier version of this article had erroneously cited Nov 28 as the election date based on the EC's live press conference. The EC has since issued a correction. The error is regretted.
Polling day for the Malacca state election will be held on Nov 20, said the Election Commission (EC) chairperson Abdul Ghani Salleh.
Nomination day is set for Nov 8 while early voting is fixed on Nov 18. The campaign period is 12 days.
The Malacca state legislative assembly was dissolved on Oct 4 following an unsuccessful coup attempt led by former chief minister Idris Haron and three others.
The other three were Nor Azman Hassan (Umno-Pantai Kundor), Noor Effandi Ahmad (Bersatu-Telok Mas) and Norhizam Hassan Baktee (Independent-Pengkalan Batu).
The Malacca state assembly has 28 seats. The BN-led Malacca government was represented by 17 assemblypersons, comprising 14 from Umno, two from Bersatu and one BN-friendly independent, while the opposition had 11 seats, that were seven from DAP and two each from PKR and Amanah.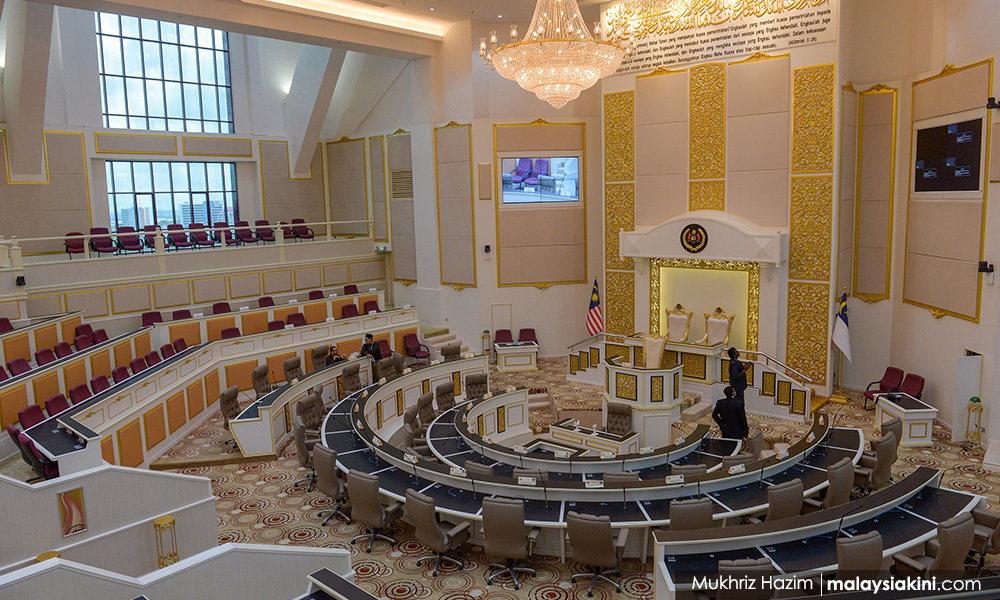 A similar snap election in Sabah in 2020 had caused a massive resurgence of Covid-19 in the country.
As of last night, Malacca has fully vaccinated 91.4 percent of its total adult population.
Previously, the Health Ministry said they have prepared the standard operating procedures (SOPs) for the Malacca polls.
"The guidelines for Covid-19 in the Malaccan state election will be based on the advice of the National Security Council (NSC), the Health Ministry, and the police from time to time," Abdul Ghani said during a press conference in the Doubletree at Hilton Hotel, Malacca, today.