PARLIAMENT | Health Minister Khairy Jamaluddin has assured that he's keeping a close eye on Najib Abdul Razak's campaigning in the Malacca polls, after the former prime minister was accused of repeatedly violating Covid-19 standard operating procedures (SOPs).
"Certainly Pekan (Najib) is within my attention always, every day, and I will inform the enforcement side," Khairy (above) told the Dewan Rakyat today.
This was in response to RSN Rayer (Harapan-Jelutong) who had interjected during the minister's winding-up speech for Budget 2022.
Rayer had brought up a video today in which Najib appears to be allegedly autographing a motorcycle while campaigning in the Malacca election.
The Jelutong MP pointed out that this is not the first time Najib has been caught on camera violating SOPs during the campaign.
As such, he questioned whether the ministry intends to take action against the former premier.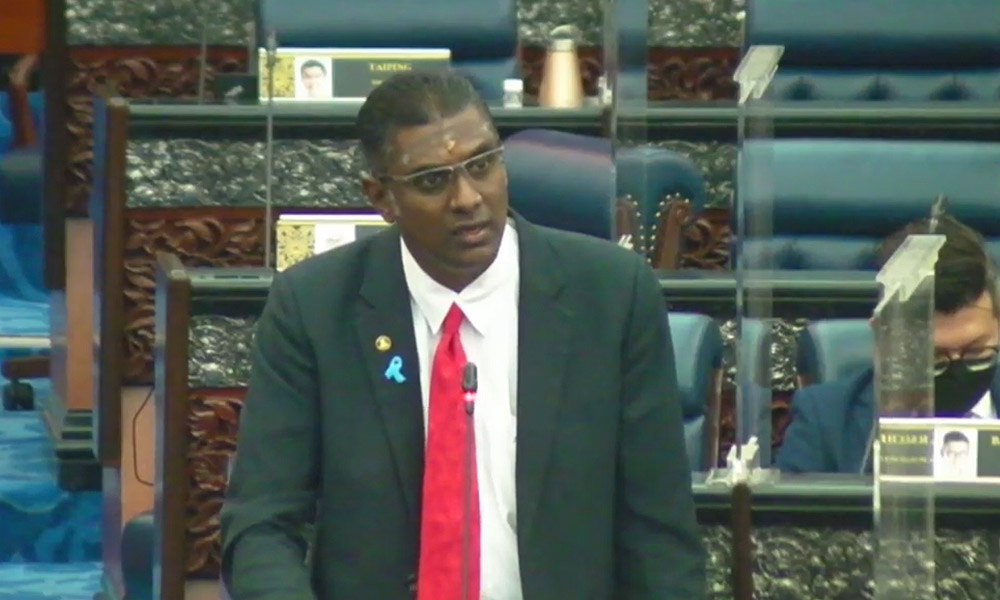 Rayer also offered to send the video to Khairy to facilitate investigations and urged the ministry to issue Najib the maximum fine for repeatedly violating SOPs, which is RM50,000.
"Yeah, malu apa bossku," Khairy quipped sarcastically in response.
'Malu apa bossku' (what's to be ashamed of, bossku) is a catchphrase often associated with supporters of Najib, who had embraced the 'bossku' nickname for him after the 14th general election.
Previously, Najib was seen failing to observe physical distancing in several pictures at a BN event in Asahan, Malacca.
The event organiser was subsequently fined RM20,000 for "failing to ensure social distancing".