Cooperation, including among countries outside the region, is crucial to peace and stability in the Indo-Pacific region, defence officials from the Philippines, Britain and Canada said on Saturday at the Shangri-La Dialogue security summit.
Speaking at a plenary session, they echoed earlier comments by US Secretary of Defense Lloyd Austin, who stressed that communication and collaboration, and not just military might, were essential to keep the region secure and stable.
"Canada has a keen interest in building a region that is stable, that is balanced," said Anita Anand, Canada's defence minister.
"What does this mean? It means an Indo-Pacific where international rules and norms prevail and all actors engage responsibly, an Indo-Pacific where disputes are resolved peacefully, and ultimately an Indo-Pacific that is free, that is open and that is inclusive."
Carlito Galvez Jr, senior undersecretary and officer-in-charge at the Philippine defence department, said increased competitiveness in the region had increased the need for upholding the rule of law and pursuing dialogue.
"As the old adage goes, good fences make good neighbours," Galvez said.
"It is only when neighbours have clear boundaries and respect for set boundaries that relations remain genuinely amicable."
Responding to a question from a Chinese military delegate whether the presence of outside nations in Asia was disruptive rather than constructive, Anand said: "Canada will continue to ensure that we are working on open lines of communication and recognising the need to co-exist responsibly."
Ben Wallace, Britain's defence minister, said his country would continue its Indo-Pacific "tilt" and noted that Nato's presence in Asia was not out of line considering that Russia "has been quite aggressive in this region... it still retains quite a large naval fleet".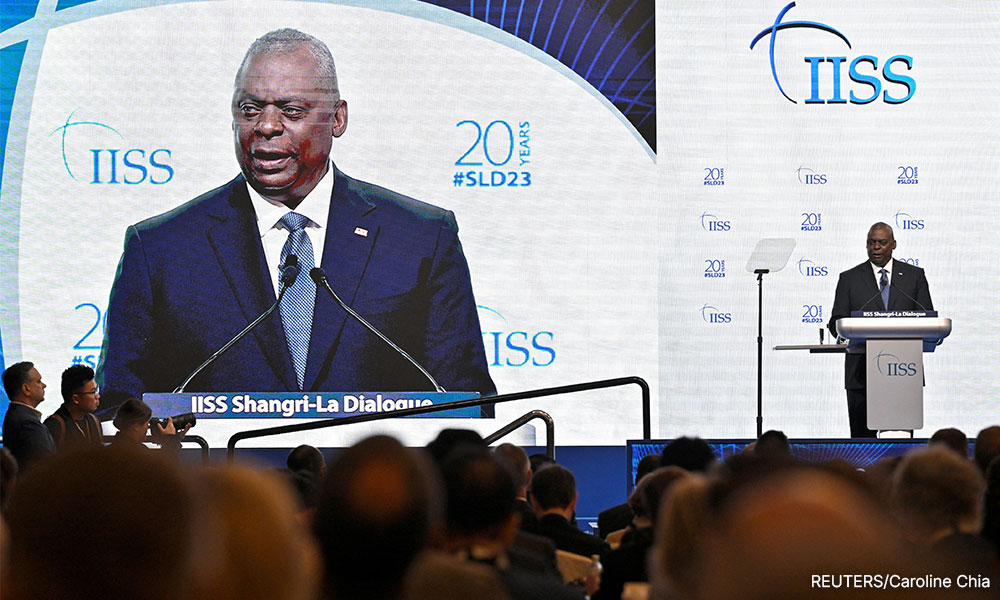 China's Minister of National Defence Li Shangfu had this week declined an invitation to meet Austin at the security summit. Li, a general who has been sanctioned by the US, delivers his own speech on Sunday.
On Friday, the two shook hands on the sidelines of the conference but did not hold detailed talks, the Pentagon said.
"A cordial handshake over dinner is no substitute for a substantive engagement," Austin said in his remarks earlier on Saturday.
- Reuters