Sabah's Shafie Apdal is confident of winning one of the three vice-president slots in Umno - a much coveted post in which one of them could be tapped as deputy prime minister.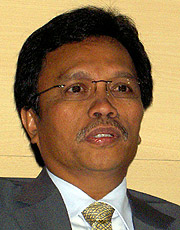 "I am confident the support for me still exists, otherwise I would not have been the supreme council member for four terms," Shafie said, after launching 16th International Congress on Archives at the KL Convention Centre today.
The National Unity, Culture, Arts and Heritage Minister told reporters that he has begun campaigning for the post but refused to divulge further details on the matter.
"I have been campaigning for awhile now. There are some people I have met, there are some I have not.
"(However) it is part of my strategies and I am not going to reveal anymore than that," he said with a grin.
The field of candidates vying for the vice-president posts is expected to be crowded as those selected will be within striking distance for the country's second most powerful job when Prime Minister Abdullah Ahmad Badawi hands over the top job to his deputy, Najib Razak, in two years.
It is incumbent on Najib as premier to pick his deputy and by tradition it will be one of the three Umno vice-presidents.
Will get support from Sabah
Shafie is positive about support from his home state of Sabah - which has the most number of Umno divisions - as has been the case when he contested for the party's supreme council member since 1997.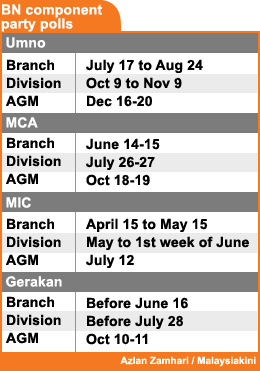 The minister, who is also Semporna Umno division chief, had offered himself for the vice-president post last week.
Shafie is also adamant to stay on the race when asked if he would back out if another supreme council member from the state, Sabah Chief Minister Musa Aman, decided to go for the post.
"I have offered myself to become one of the vice-presidents ... I will not back out," he said.
"He (Musa) has his right to contest, and everyone has the right to do so. If I want to contest and he can't contest, that would not be fair. There are four from Johor (contesting) and this is all part of democratic process."
There are so far three supreme council members who have voiced their intention to contest for the vice-president posts including Higher Education Minister Khaled Nordin, former Malacca chief minister Rahim Thamby Chik, Rural and Regional Development Minister Muhammad Muhd Taib and Pahang Menteri Besar Adnan Yaakob.