Good morning, here's a quick rundown of what happened over the weekend.

Key Highlights


Umno triggers Johor polls



#TangkapAzamBaki protest



Teachers in politics


---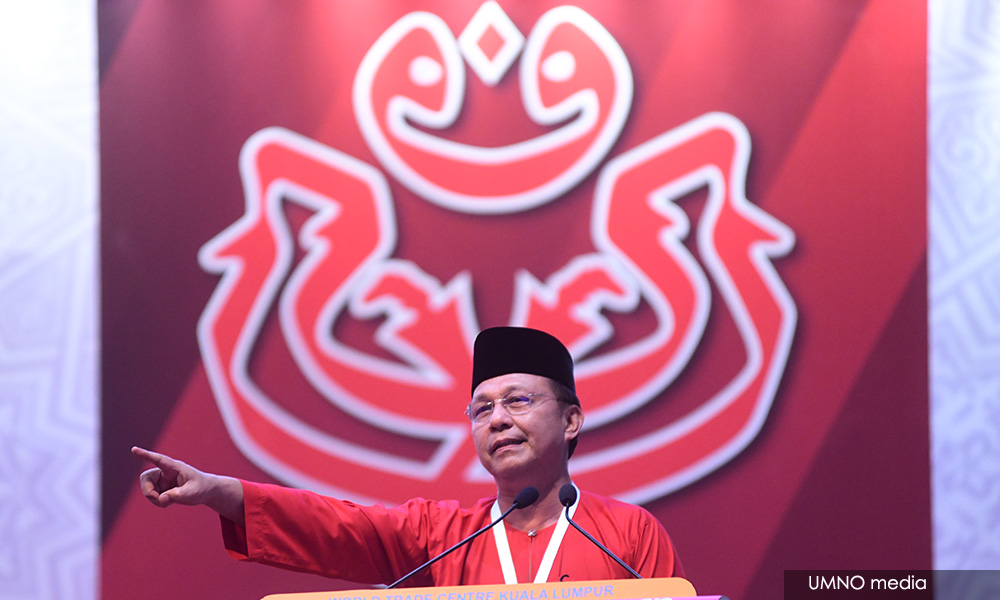 Umno triggers Johor polls

Umno triggered snap polls in Johor even though there was no threat to the BN-PN state government's hold on power.

The Johor government only has a one-seat majority but the opposition had promised not to threaten the stability of the state government amid the Covid-19 pandemic.

However, incumbent Johor Menteri Besar Hasni Mohammad justified the snap polls by stating that the state government cannot function based on the opposition's goodwill.

Strategically, it is seen as Umno's attempt to oust PN so that BN can govern Johor alone. Hasni has indicated BN may go solo in the Johor polls.

Bersatu described the snap polls as a unilateral decision by Umno and accused the "court cluster" in Umno - the leaders facing graft cases - of perpetrating the snap election to consolidate their positions.

It is the most serious threat yet that Umno is posing towards Bersatu, the anchor in PN, because Johor is Bersatu president Muhyiddin Yassin's home state. Muhyiddin is now organising efforts for the snap polls.

The opposition is also facing internal problems. Amanah is pushing for a united opposition coalition, including incorporating Muda, in the snap polls. In the past, PKR has been reluctant.

Muda's strategic partner, the Sabah-based Warisan, has not revealed if it will participate in the Johor polls but the party has been expanding its influence in Peninsular Malaysia.

This includes recruiting prominent former DAP leaders including, former MP Jeff Ooi, former Penang executive councillor Danny Law and also Teratai assemblyperson Bryan Lai, who quit DAP last year.

Two Sabah DAP assemblypersons and a former senator also quit the party and are speculated to be joining Warisan.

Meanwhile, another opposition party, Pejuang, is expected to go solo in the Johor polls and is eyeing to contest in 42 seats.

The election must be called within 60 days from the dissolution of the Johor State Legislative Assembly last Saturday. It is widely speculated to take place shortly after the Chinese New Year next month.

The Election Commission is expected to announce a date soon.
HIGHLIGHTS

---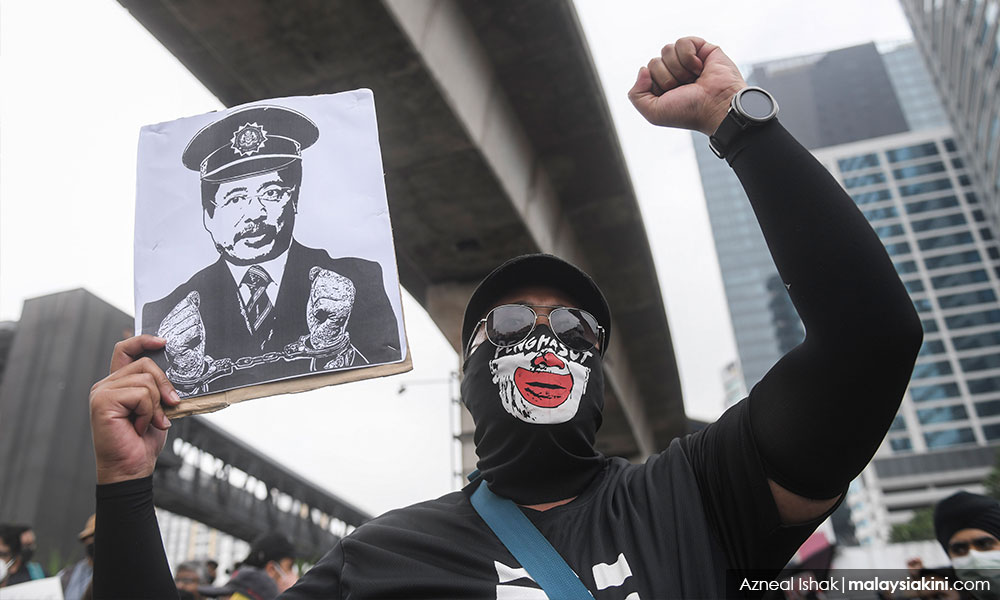 #TangkapAzamBaki protest

Police pulled all the stops to block the #TangkapAzamBaki protest last Saturday.

This included closing roads in Kuala Lumpur, halting train service near the protest gathering points along Jalan Tuanku Abdul Rahman and obtaining a court order to stop protesters from converging there.

To get around the court order, protest organisers relocated the demonstration to Bangsar where some 200 people showed up under heavy police presence. Check out our live report of the protest here.

Cops diverted traffic away from Bangsar but did not shut down the Bangsar LRT station.

On the eve of the protest, Pakatan Harapan Youth had also organised a talk on the controversy surrounding MACC chief commissioner Azam Baki's shareholding. Police have since summoned the organisers for questioning.

Azam is under the spotlight for owning shares that peaked at a value of around RM700,000 in 2015. He claimed they were bought by his brother using his name.
HIGHLIGHTS
---

Teachers in politics

Prime Minister Ismail Sabri Yaakob made a surprise announcement that teachers can now get involved in politics, a departure from a long-standing policy that prevented teachers from participating actively in politics.

Former minister Rafidah Aziz warned that the move will bring partisanship into schools and erode the education system.

A sceptical opposition speculated that the move is aimed to bolster Umno's grassroots.

During Umno's founding days, teachers played a pivotal role in the party's rise. Their role only diminished with the rise of business elites in the party.

The Congress of Unions of Employees in the Public and Civil Services (Cuepacs) urged the government to issue clear guidelines for teachers on political participation and expressed hope they won't be used as political tools.

Amid the criticism, Ismail Sabri reminded teachers that their involvement in politics should not come at the expense of their core duties.


HIGHLIGHTS
---

A daily glance at Covid-19


3,856 new cases yesterday (Jan 23).


The infectivity rate jumped from 1.0 to 1.07. A sustained value above 1.0 will lead to exponential growth in fresh infections.


New cases by state
Selangor (1,063)
Johor (524)
Kuala Lumpur (379)
Kedah (289)
Pahang (264)
Negeri Sembilan (258)
Kelantan (223)
Penang (206)
Malacca (201)
Sabah (172)
Perak (159)
Terengganu (56)
Putrajaya (25)
Sarawak (14)
Perlis (13)
Labuan (10)
---

What else is happening?


HIGHLIGHTS
---

What are people saying?