Thailand's billionaire former prime minister Thaksin Shinawatra said on Tuesday he would return home in July after 17 years in self-imposed exile, just days ahead of an election his party is expected to win.
Although Thaksin, arguably Thailand's most influential and divisive former leader, has failed to make good on numerous pledges to return, his remarks on Twitter were the first time he had set a timeframe in recent years.
"I am seeking permission again. I have decided to come home to see my grandchildren in July, before my birthday," he said.
"I want permission," he added, without saying from whom he was seeking it.
"It has been 17 years since I have been separated from my family. I am old."
The 73-year-old former police colonel and telecommunications mogul has loomed large over Thai politics since his ousting in a 2006 coup and departure into exile in 2008 to avoid jail for abuse of power, a charge he insists was politically motivated.
His remarks come as Pheu Thai, a party controlled by his family and business allies, holds a big lead in opinion polls ahead of the May 14 vote, as its predecessors did before winning every election since 2001.
The latest surveys show parties in the ruling, military-backed coalition far adrift of Pheu Thai and another opposition party, Move Forward.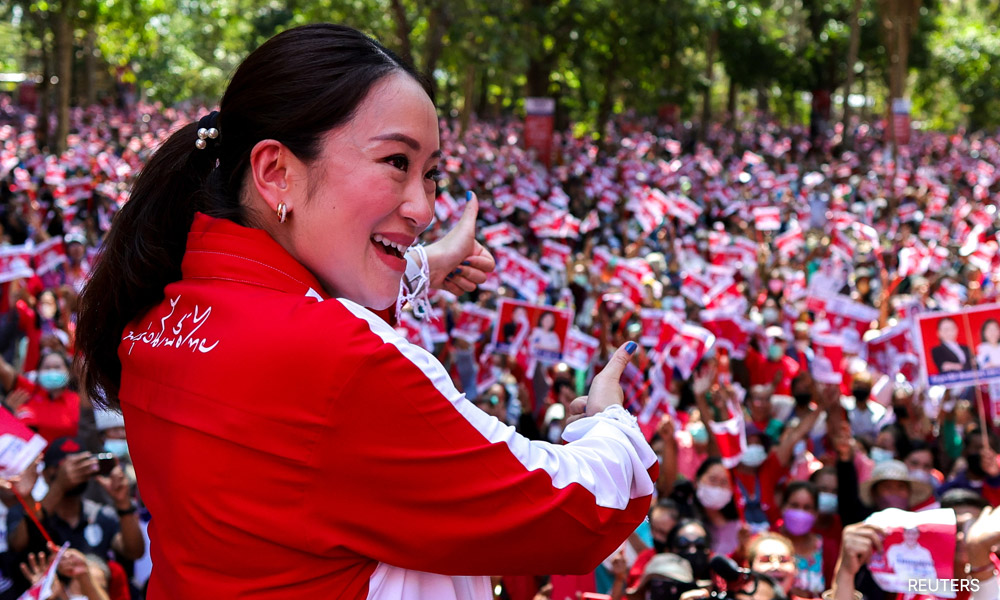 Thaksin's youngest daughter Paetongtarn, 36, is one of Pheu Thai's prime ministerial candidates and gave birth to her second child last week.
In a later Twitter comment, Thaksin said he would not "be a burden to Pheu Thai", and his return would follow legal processes.
He did not elaborate.
A government spokesperson did not immediately respond to a request for comment on Thaksin's possible return. Thaksin spent most of his exile in Dubai or London, where he became famous for buying Premier League football club Manchester City in 2007.
His early investments strengthened a struggling side that won six league titles under new owners.
Prime minister from 2001 until his overthrow in 2006, Thaksin built a political empire by courting millions of disenfranchised working-class voters with populist policies.
But his family and business clique is reviled by some of Thailand's most powerful families and institutions, including the military.
- Reuters