PETRONAS announced today that it is sponsoring 370 Sijil Pelajaran Malaysia (SPM) 2019 high achievers in their pursuit of tertiary education at Universiti Teknologi PETRONAS (UTP) as well as other top local and foreign universities in various disciplines, under the PETRONAS Education Sponsorship Programme (PESP).

The total investment for PESP in 2020, which is valued at more than RM100 million, is part of PETRONAS' ongoing corporate social responsibility efforts in education.

PETRONAS' Vice President of Group Human Resource Management, Farehana Hanapiah said that despite the current challenging global environment, investing in the nation's talent remains one of the Company's priorities.

"PETRONAS is committed to continuously develop and enrich the pool of potential talents by providing education sponsorships to deserving students, an effort that we have been driving for the past 45 years.

"We always believe that education is the key to empower our communities in improving their living standards and competencies, with the aim to enrich lives and propel the nation towards a sustainable future. Through PESP, we hope that these students will demonstrate the right values in realising their potential and career aspirations to further develop the energy industry and the country as a whole," she added.

She added that this is in line with PETRONAS' Sustainable Development Agenda and the United Nation's Sustainability Development Goals (SDGs) 4 and 8 which focus on providing quality education to the graduates as well as promoting inclusive and sustainable economic growth respectively.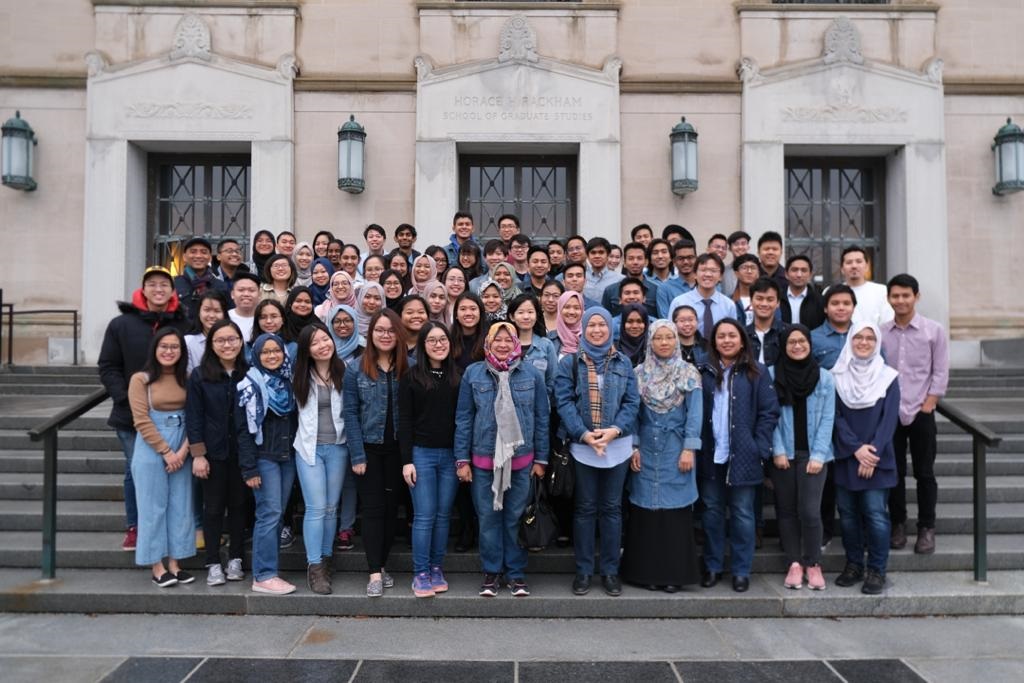 This year, PETRONAS received more than 10,000 sponsorship applications from across Malaysia.

PETRONAS has been very responsive to the new way of working in adhering to the movement restrictions to mitigate the COVID-19 pandemic. An overall review of the selection process was done quickly, enabling PETRONAS to conduct the PESP selection process fully online for all its shortlisted candidates.

Each candidate went through a rigorous process focusing on the assessment of leadership qualities and the ability to work in a team, apart from the standard prerequisite of having achieved excellent SPM results and active engagement in co-curricular activities. The applicants this year as well have been very resourceful in ensuring that they are able to participate in the phases of the online assessment despite the challenges that many of them have.

"We would like to extend our sincere appreciation to all agencies involved for their assistance in ensuring that the shortlisted candidates are able to undergo the PESP online assessment smoothly, especially for candidates without access to the right computer facilities or stable internet connection," Farehana added.

Apart from education sponsorship, PESP also emphasises on talent development, specifically in cultivating critical-thinking leaders and workforce readiness amongst PETRONAS-sponsored students after graduation.

Farehana said: "We also have a vast number of development programmes tailored for our sponsored students whilst they are in university as we believe that the learning process should not only be bound by the academic syllabus in the classroom. In preparing them to enter the workforce, we expect our students to be agile and adaptable, especially as we now live in a Volatile, Uncertain, Complex and Ambiguous (VUCA) world.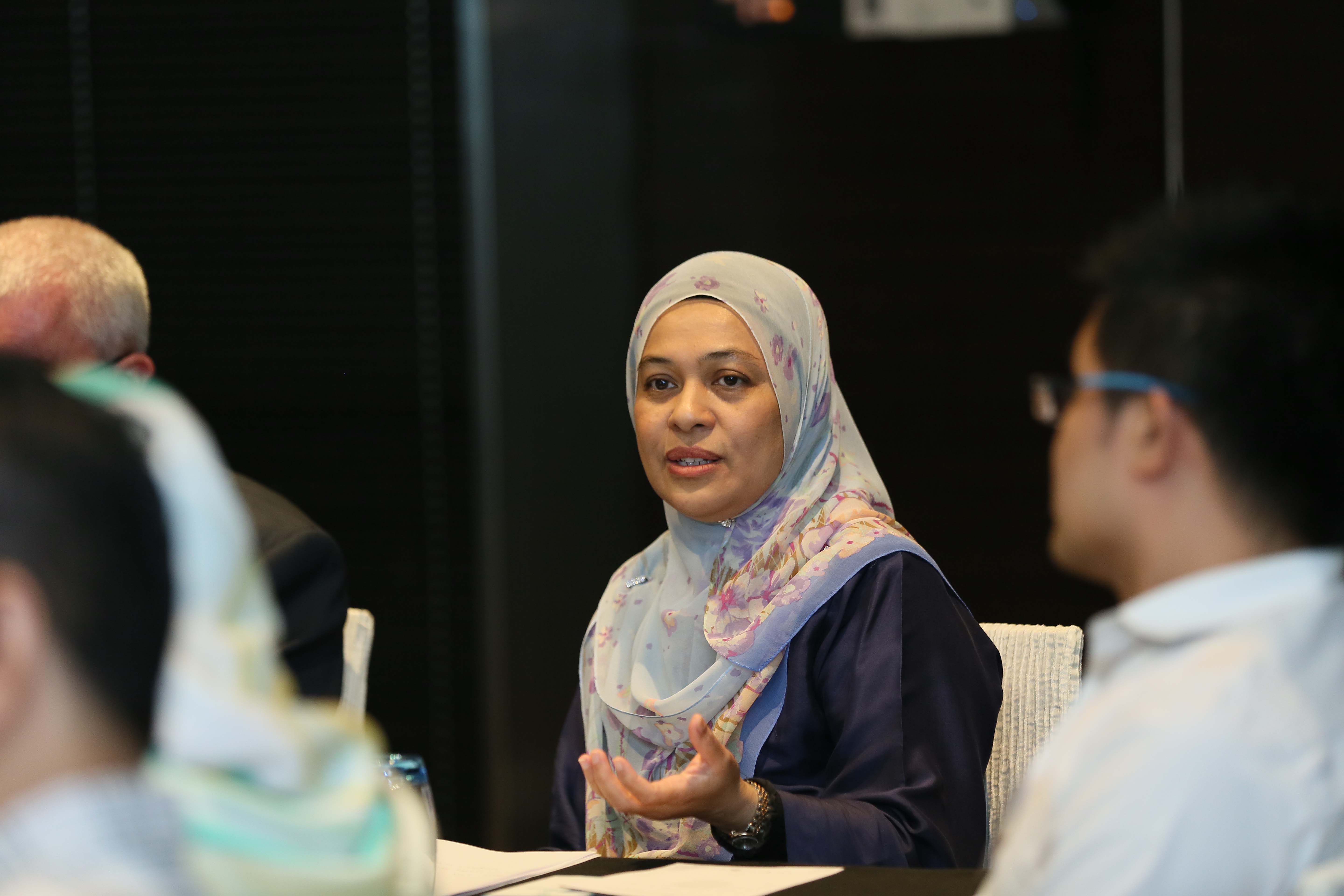 Since 1975, PETRONAS has sponsored approximately 37,000 Malaysian students under the PESP with over RM3.3 billion worth of education sponsorships, providing financial support from foundational studies up to their first degree in geology/geophysics, mechanical engineering, petroleum engineering, and other industry-related courses in Australia, Canada, China, Japan, New Zealand, the United Kingdom and the United States, as well as in UTP and local universities.

Over the years, in the effort to prepare us further for the future, PETRONAS has also introduced sponsorship for non-traditional disciplines such as psychology and sociology.

About PETRONAS
Petroliam Nasional Berhad (PETRONAS) is a global energy and solutions company, ranked amongst the largest corporations on Fortune Global 500®️.

We seek opportunities in energy investments both in hydrocarbon and renewables across the globe and maximise value through our integrated business model. Our portfolio includes conventional and unconventional resources as well as a diverse range of fuel lubricant, and petrochemical products. This is further strengthened with a successful product delivery track record. Our customers are at the heart of everything that we do and our businesses are anchored on meeting their needs.

Our technology is our differentiator and the key to ensuring excellence in all that we offer – energy, products and solutions, as well as unlocking new business frontiers. Sustainability is at the core of everything that we do, as we believe in harnessing the good in energy to add quality to everyday lives. People are our strength and partners for growth. We believe in progressing with our partners in addressing the evolving needs in today's changing energy landscape.
Issued by
Media Engagement Department
Group Strategic Communications
PETRONAS
– BERNAMA
RELEASED BY BERNAMA MEDIA RELATIONS & EVENT MANAGEMENT (MREM)