Seremban, 8 February 2023 – It was without a doubt a night to remember despite the heavy downpour in Seremban as big smiles and boisterous laughter were heard pealing at IJM Land's Chap Goh Mei celebration held recently at S2 City Park - jointly organised by IJM Land Seremban 2 and Astro for the residents and visitors to welcome the Year of the Rabbit auspiciously with a dazzling spectacular concert themed 'Wang Tu GOLD'.
After a brief absence, IJM Land once again brought back an exuberant Chap Goh Mei celebration with performances and activities that lived up to the hype much to the delight of its visitors. The night kicked off with an exciting magic show, followed by others including 24 Seasons Drum by talented students of SMJK Chan Wa, the amusing Chinese Art of Face - Changing by Agoh Goh, and a thrilling Acrobatic LED High-pole lion dance. Other fun-filled activities such as special giveaways, a meet-and-greet with the event's official mascot, The Rabbit and a game of Chinese riddles had the visitors occupied throughout the night, with early birds to the event blessed with a festive gift as a token of appreciation.
Mr Chai Kian Soon, Senior General Manager of IJM Land Berhad emphasised that the leading property developer has always been committed to embrace the diversity of the people of Seremban 2, and one of the ways to display their commitment is through festive events such as the iconic Chap Goh Mei celebration. While there were some setbacks in the past year, IJM Land is focused on reigniting the light of harmony among the community and is determined to let the flame burn brighter.
"At IJM Land, we always believe that we are more than just bricks and mortar. We are staunch believers that it is our duty to continue harvesting peace and harmony wherever we have presence, and events like this serve a purpose to gather everyone at our very own developments for people to know who their neighbours, friends and family are and be actively involved in bringing positive impact to one another," said Mr Chai.
"The Chap Goh Mei celebration has been IJM Land's trademark event and we wish to continue this tradition for a very long time. Every year, we look forward to hosting great events for everyone at Seremban 2 with the determination that each year is better than before."
This outstanding event was officiated by a key influencer who was born and raised in Seremban and now a valued community leader, Yang Berhormat Tuan Anthony Loke Siew Fook, Minister of Transport Malaysia & Member of Parliament for Seremban. The Chap Goh Mei festival were also graced by Datuk Wong Tuck Wai, Chief Executive Officer of IJM Land Berhad and a few other notable guests who took their time to spend an auspicious occasion with Seremban folks.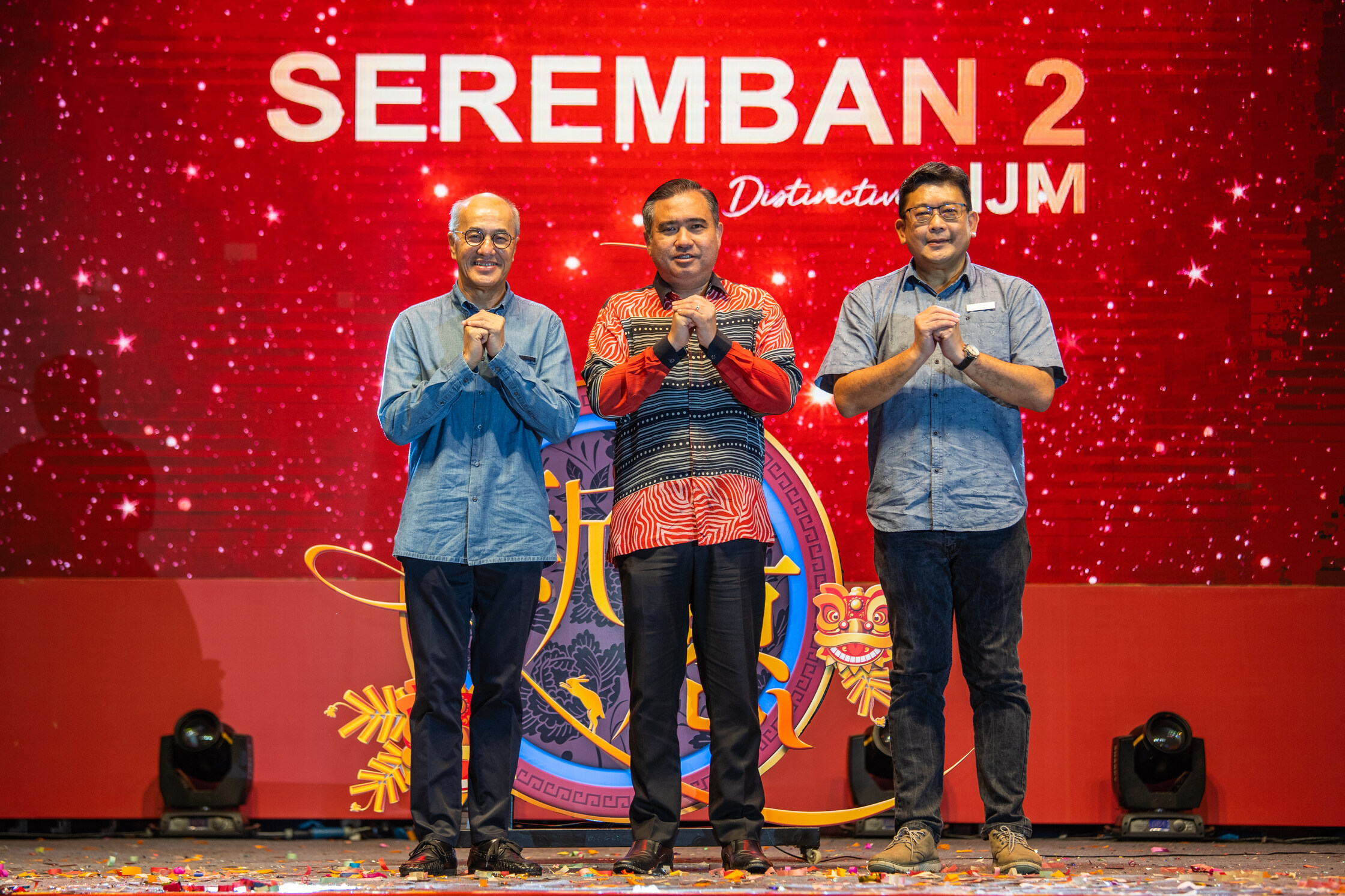 IJM Land did not skimp on the decorations to make it Instagrammable for all, as a total of 168 beautifully crafted rabbits by students of Art Corridor were placed all around S2 City Park, exclusively hand-made by a total of 100 students with a 4-year-old being the youngest crafter in the team. These rabbits - which took the students nearly two months to craft - were placed in specific zones all over S2 City Park including Candy Zone, Romantic Zone, Chinatown, Illusion World and Cartoon World. These iconic statues were crafted in multiple sizes encompassing 2ft, 3ft and 4ft, with a total of 56 statues made for each height category and a variety of highlights were used on these statues in different zones of S2 City Park. For those who missed their opportunity to take some great shots with the rabbits, fret not! They will still be 'hopping' around in the park till 14 February!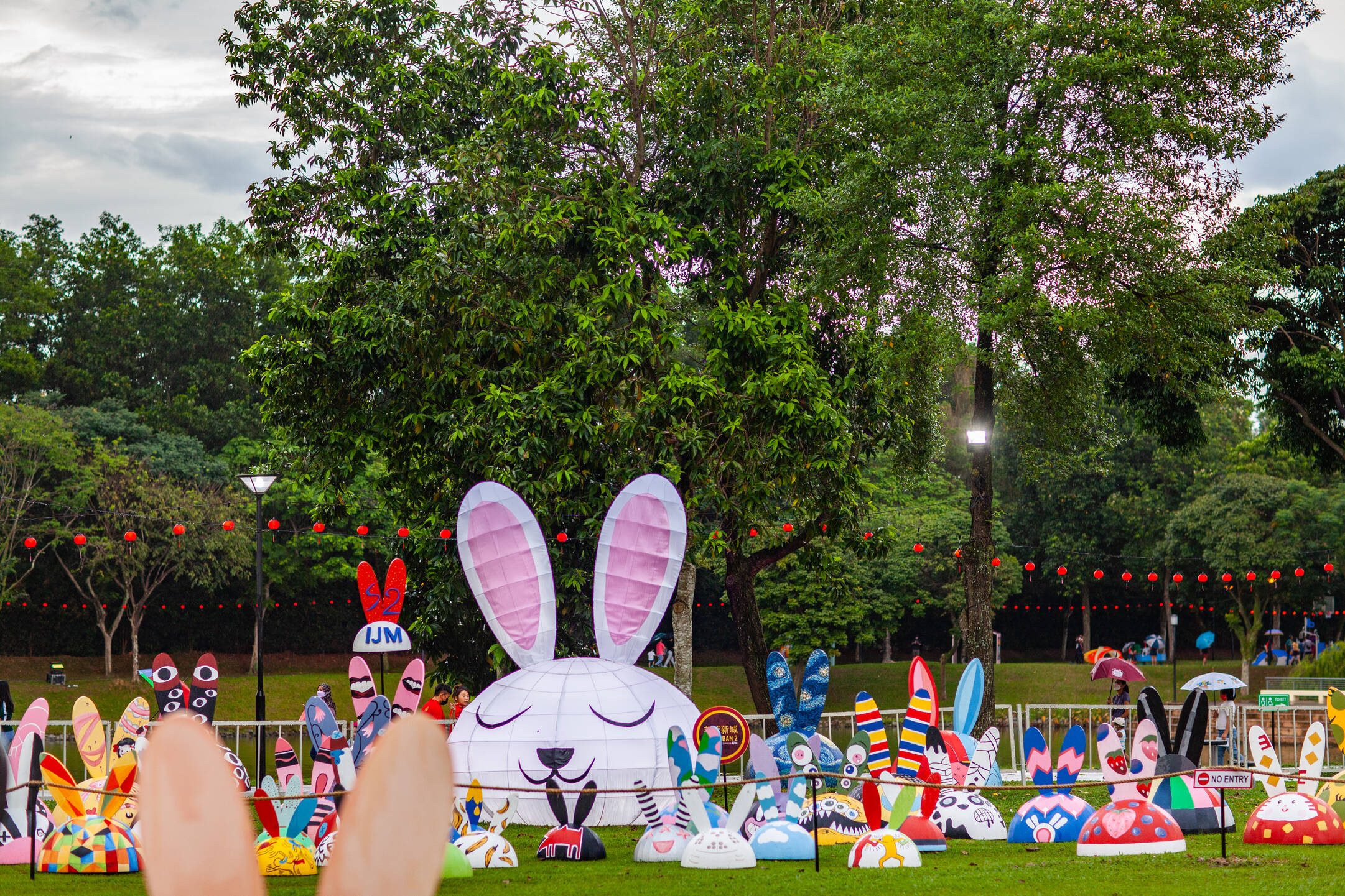 The entire S2 City Park has been upgraded since the pandemic, giving it a new look for Seremban 2. Not to forget IJM Land's trademark - the all new redesigned 'Lovers Bridge' and an asset to the people of Seremban 2, has been revamped with a more elegant and minimalist design.
Just before concluding the festival, a dazzling 'Wang Tu Gold' themed concert performed by renowned Astro's talents and celebrities including Vivienne Oon, Phei Yong, Jie Ying and more stole the hearts of the visitors with their elegant performance - with some folks singing along to the music with hearts full of joy.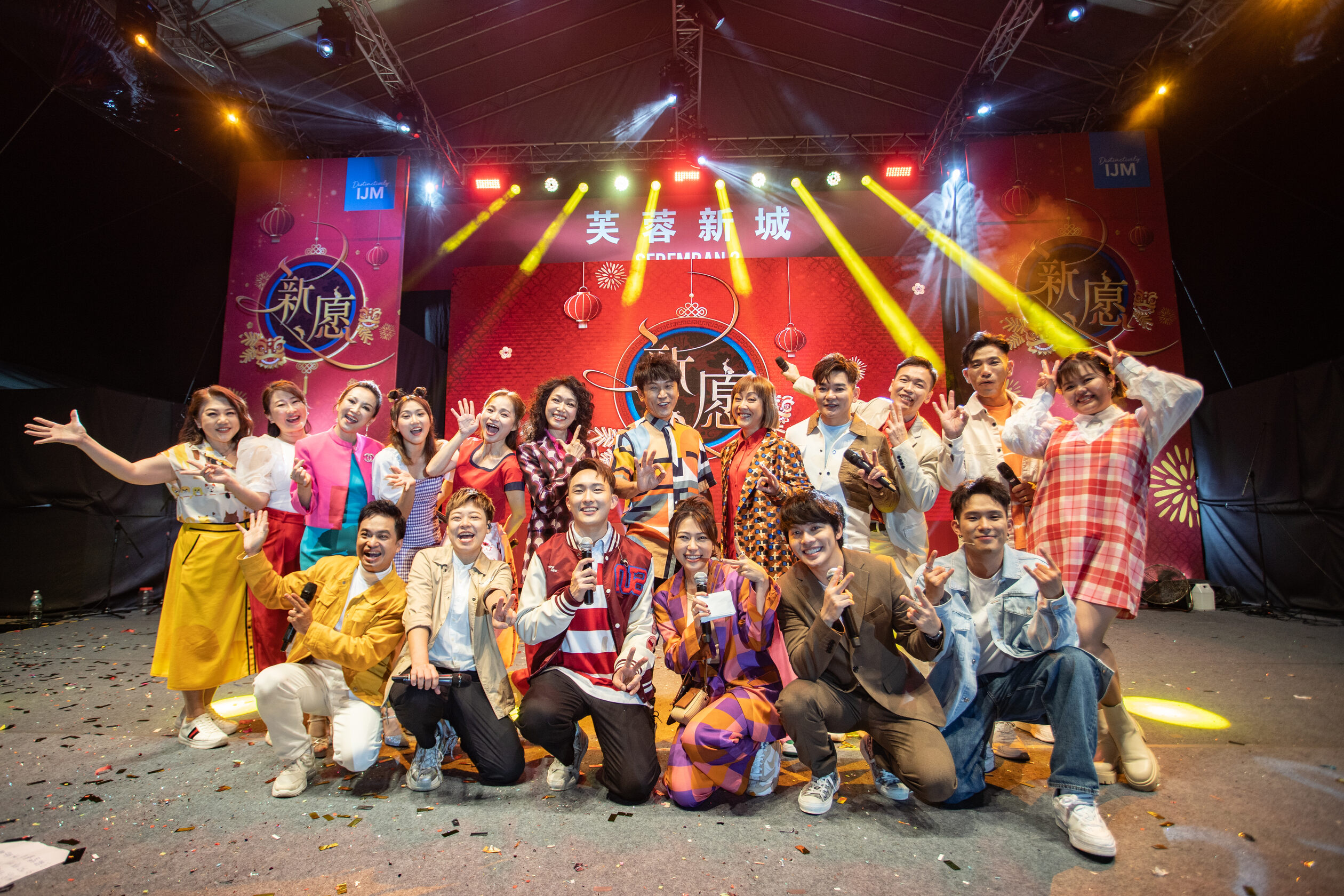 "I believe that Seremban 2 is defined by the strong support we get from the community. As a property developer who brings life to ordinary spaces, we keep moments like this close to our hearts while embracing the new year with new goals and redefined objectives," added Mr. Chai.
In conjunction with the Chap Goh Mei festival celebration, IJM Land introduced a recycling programme, the KITARecycle Program in collaboration with SWM Environment as an initiative to raise awareness on the importance of conserving the environment, while encouraging the residents of Seremban 2 to practice good recycling habits for a cleaner future.
For more information on IJM Land's Chap Goh Mei event, please visit https://seremban2.ijmland.com/.
---
This content is provided by SLPR