If there is one name that Malaysia was introduced to in 2017, it is Umno Sungai Besar division chief Jamal Md Yunos. This name takes different variations depending on his latest antics, sometimes he is "Jamal Tuala", other times "Jamal Ikan Bakar".
It is the name that, when mentioned in any social group, will arouse a shared sense of disgust and delight. Jamal is like what badly burnt ikan bakar does to you: at first, you relish its crunchy charred sides, but then you realise that it is awful for your body.
Once Jamal was a nobody, now he is a household name. When asked what made him famous, we could at best identify a laundry list of silly tactics like hitting a table with a sledgehammer in angry protest, wearing a towel and showering in front of the Selangor State Assembly building, breaking boxes of beers, and parading effigies of numerous politicians in public places.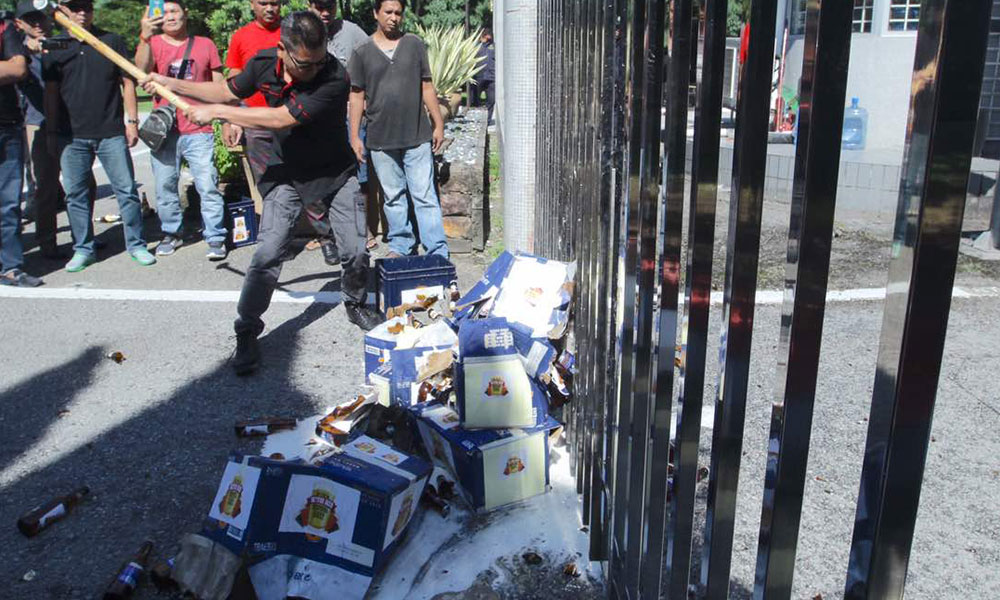 We know what made him famous, but we still frown and ask: Why is he famous?
When Jamal announced his intention to run for the Umno Youth chief position, we knew that some of the fun and games had to come to an end. The attention we had fed to a person of no real value to our political landscape had now become the reason for his success.
Jamal acquired legitimacy through his actions, premised on intolerance and fury. This is the new viable modus operandi for political success - and it is toxic for us all.
We must take some responsibility for creating him...