"The only real radicalism in our time will come as it always has - from people who insist on thinking for themselves and who reject party-mindedness."
- Christopher Hitchens, 'Christopher Hitchens and His Critics: Terror, Iraq, and the Left'
COMMENT | The last time I used the above quote was when I was writing about Zaid Ibrahim and the perils of speaking one's mind. I use it now as a reminder that we will always need people not bound by party dogma to shine a light where politicians fear to tread.
At the time of writing, Bersih chairperson Maria Chin is in discussion to run as an opposition candidate and Wan Saiful Wan Jan, who led the "conservative" think tank Institute for Democracy and Economic Affairs (Ideas) - which is one of the better and much-needed think tanks in this country - has joined Bersatu. I think these two public personalities joining the opposition is a terrible idea.
I hope Wan Saiful writes a piece about why he is joining Bersatu and what he hopes to achieve but if conservatism in the Barry Goldwater sense (which I am a proponent of) is what is needed in the Malaysian political landscape - "The Conservative approach is nothing more or less than an attempt to apply the wisdom and experience and the revealed truths of the past to the problems of today. The challenge is not to find new or different truths, but to learn how to apply established truths to the problems of the contemporary world" - it would be interesting to read how Wan Saiful justifies his participation in the Bersatu agenda.
In an interview he gave Malaysiakini, he sounded all the right notes about changing the Malay mindset but isn't this what the "intellectual" wing of the political parties like Umno and Bersatu claim they wish to do? While conservatives - and I identify as one - believe in small government and the free market, both which Wan Saiful alludes to, how does this fit into the overall ideology of a political organisation like Bersatu, which at its core is made up of Najib refuseniks and not because of any ideological separation?
Put it this way, on good days people can acknowledge the difference between PAS and Amanah on an ideological level. However, not taking into account the corruption of the present Umno regime, how is Bersatu different on any level from Umno? To take it a step further, if we take into account the numerous corruption scandals of which the leadership of Bersatu have been participants in, it becomes more difficult to sustain the argument that these people who have experience in power, want to change the system in any meaningful way.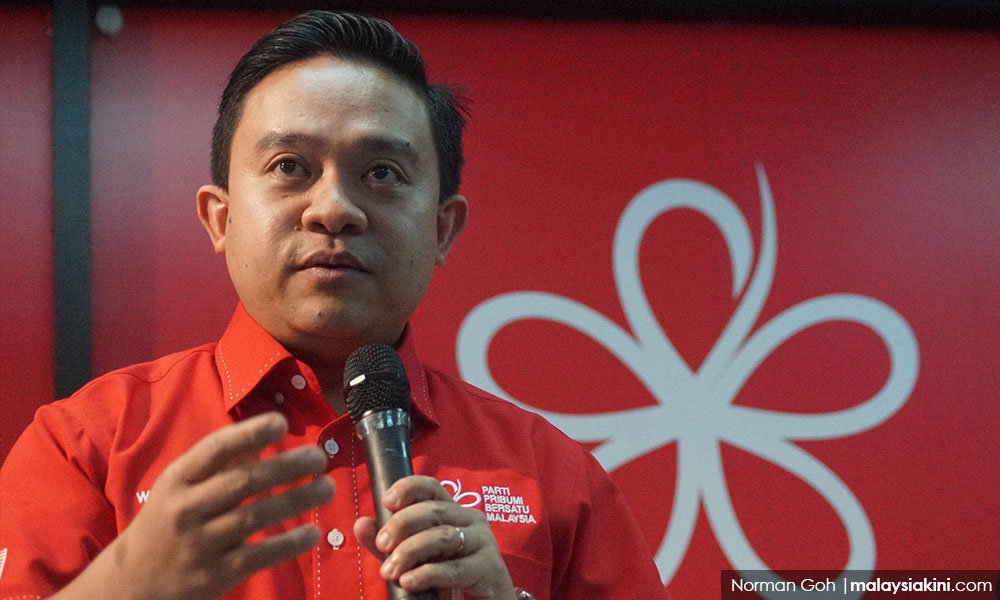 These are the issues, the fundamental issues that face an intelligent man like Wan Saiful. Honestly, I get the reason why joining Bersatu is a strategic step, but actually carrying out a reform agenda in a party which knows exactly what attracts and sustains the Malay vote, both of which are rooted in racial and religious politics, seems fanciful when both strategies (racial and religious politics), we are constantly told, will be the keys to Putrajaya.
Meanwhile, I have no idea how Ideas will react - and they should - to this new development. Ideas as a think-tank is an interesting experiment because it was not about "progressive" ideas but rooted in the kind of traditional conservative (Asian) ideas voiced through the lens of "Western" conservatism. Bersatu, like Umno, no matter how some local ideologues attempt to portray them, are not "conservative" enterprises. Neither are their policies.
Wan Saiful, after all, is the person who argued that affirmative action was morally wrong - "To add to the complication, looking at the situation in our country today, I also feel that only a Malay can talk about abolishing affirmative action in Malaysia. Things will only become worse if a non-Malay were to champion this issue."
How joining a party whose raison d'être is championing the cause of a fail(ing) policy and regressive interpretation of Islam conforms to values he championed with Ideas remains to be...