COMMENT | When I was young (specifically when I was nine, and it was the 6th general election in April 1982), I asked my father about the dacing symbol that was seen everywhere.
"It represents Barisan Nasional," he told me.
"The scales symbolise justice because the coalition has a harmonious balance among the Malays, Chinese, Indians and other races."
It was a comforting explanation I had accepted without question.
A few years on, however, I began to view it as an unlikely fairy tale. You see, I had become a teenage brat of the most insufferable sort - a social activist and would-be revolutionary living a life of relative luxury overseas.
I craved coherent ideological debates on issues that affected our country.
Instead, I felt that Malaysia was a nation that was divided; its people focused on self-serving, short-term solutions. Almost no one seemed to be looking at the big picture!
"If so many of our institutions are founded along racial, religious and regional lines, we will too easily be drawn into playing one community against another.
"We are practically an extension of the British divide and rule policy, except that we are doing it to ourselves," I told my father in the late 1980s.
I am not sure he was particularly impressed, but I don't think my analysis was wrong.
The truth is that the formula that might have worked in the 1950s, when we were pushing for Merdeka, was already outdated by that point.
Having political parties that used race, religion or region (in the case of Sabah and Sarawak) as a foundation was a surefire way of putting the nation-building agenda on the backseat.
To compound the problem, our school systems have solidified further divisions based on linguistic systems.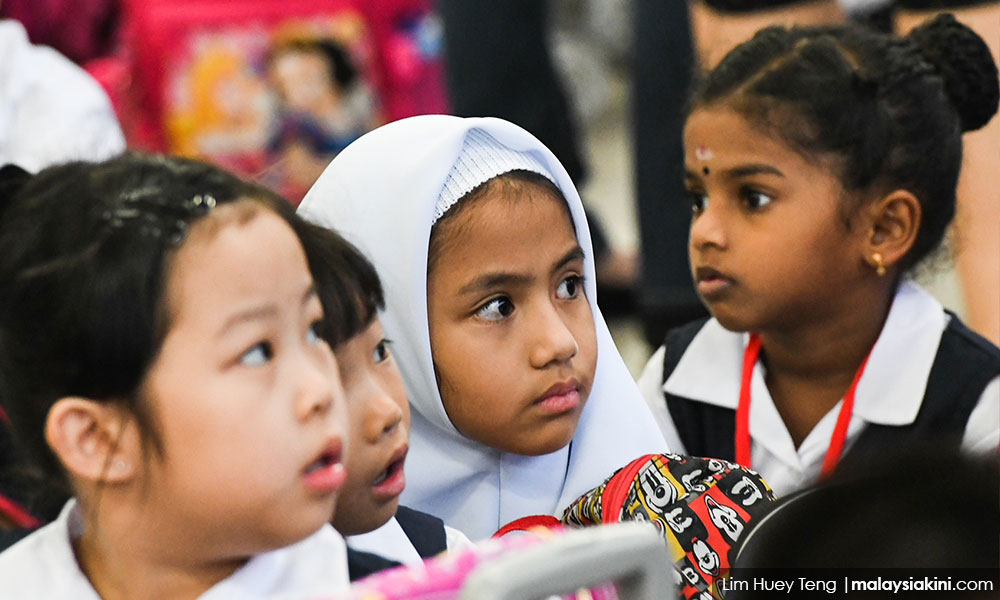 What has actually happened is that many different 'little Malaysias' have sprung up.
The middle-class, cosmopolitan, multi-racial group that I have been comfortable with when living in Bangsar and Taman Tun Dr Ismail... well we are just a tiny fraction of the nation's population.
Imagine this - a study done by my previous company revealed that only three percent of Malaysians speak English at home as their first language. That's an estimated one to 1.2 million people - and yet, just about everybody I know falls into this category!
Clearly, I am living in some sort of bubble or echo chamber.
A couple of months ago, I was talking to the Communist Party of India (Marxist) research unit head Prabir Purkatastha and he highlighted the danger of Malaysia's identity politics, saying it could tear us apart one day.
More and more we hear politicians like PAS president Abdul Hadi Awang, Perkasa president Ibrahim Ali and former DAP member 'Superman' Hew Kuan Yau irresponsibly exhorting the values of choosing along racial and religious lines, touting the values of one group over another.
I am far from enamoured of acts restricting freedom of speech, but surely the hate speech propagated by these people would be better suited for investigation under sedition than most of the cases pursued thus far?
DAP's Pasir Pinji assemblyperson Howard Lee (photo) acknowledges identity politics as a double-edged sword.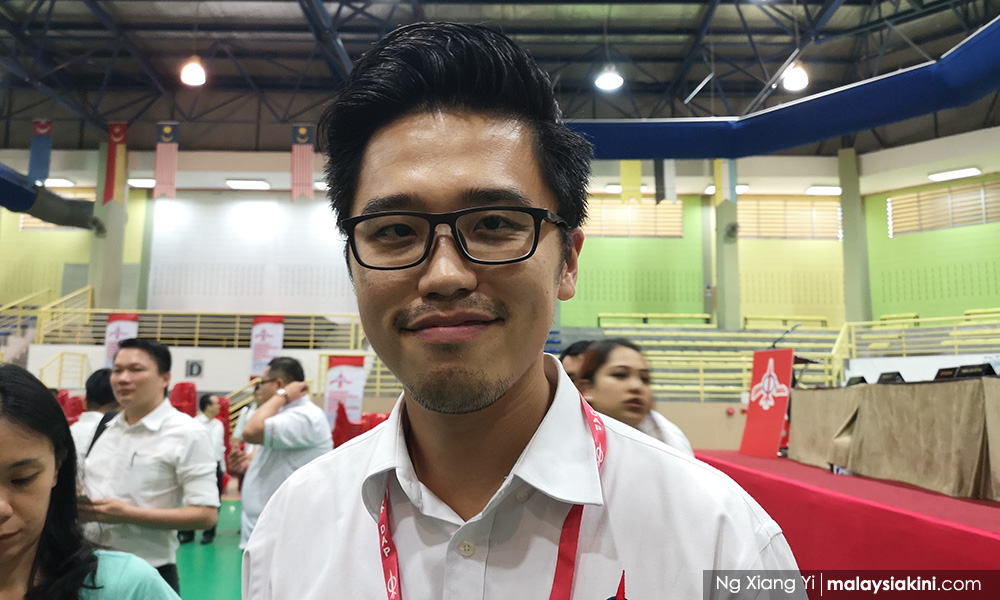 "Over the last century in Europe, we have seen justice served and social equality of minority groups mainstreamed through identity politics being 'played' for a good cause.
"Women, youth, migrants, workers, Muslims and believers of other minority faiths, have all been benefitted as a result of identity-based organising and unionisation," Lee said.
However, he said that in Malaysia, it is being used to "bolster the strength and standing of the majority group".
The end result of mistrust among the different groups has resulted in Malaysian citizens "derogatorily calling others names which cause social gaps to widen more so than ever".
"In Malaysia, identity politics has been employed to wedge between groups for far too long. There is an urgent need to transcend that to an alternative. The only viable alternative is a politics that is values-based ideology," Lee told me.
I swear, to this day, I still find such analytical qualities lacking in many fellow Malaysians.
It's very easy to get emotional about our temples and churches, and languages we teach maths in, the love lives of our rich and famous, and all sorts of political intrigues.
I do wish that my fellow Malaysians - and I include the racists, religionists and regionalists among us - would realise that we really are all in this together. This ship is going to sink or sail, depending on how well we can row together.
Let's have passionate discussions by all means. But let the topics be the third national car vs public transport, increased taxes vs private healthcare and education.
If we discuss the medium or instruction in schools, let our motives be about which language is going to secure our nation's future in a knowledge-based global economy.
If we discuss the separation of religion from state, let it not be with a willingness to get heated up and run to violence at the slightest of slights.
We need to talk. We really do. But we have to be calm and rational about it. It must be a debate of ideas, not a battle of identities.
---
MARTIN VENGADESAN is a member of the Malaysiakini team.
The views expressed here are those of the author/contributor and do not necessarily represent the views of Malaysiakini.