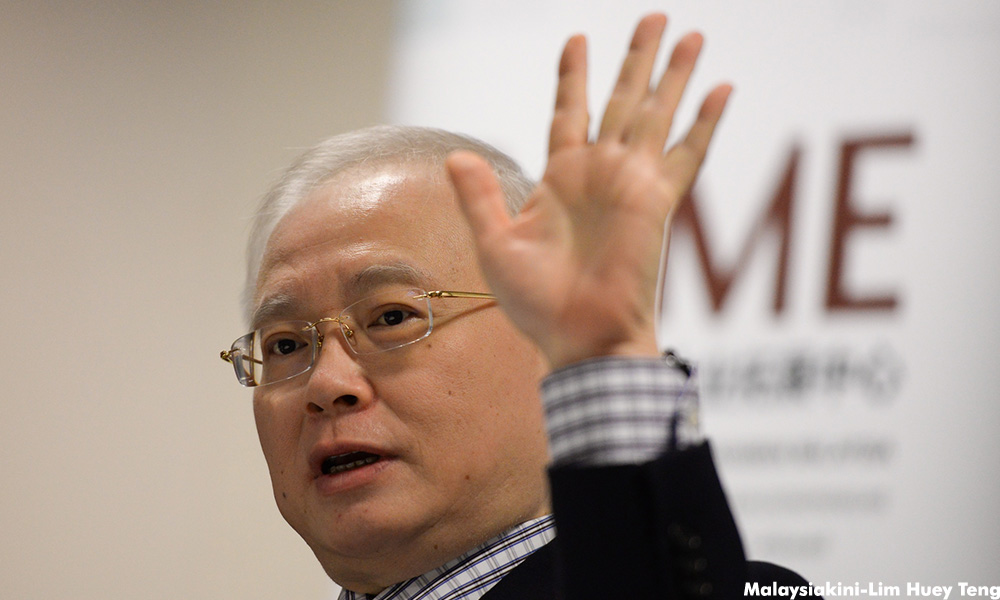 Is Wee deliberately misunderstanding facts of Penang's tunnel project?
LETTER | The Minister in the Prime Minister Department Wee Ka Siong questions the involvement of Vertice Bhd (formerly known as Voir Holdings Bhd) as a shareholder in the Penang tunnel project.
He also asked why China's companies such as Beijing Urban Construction Group (BUCG) is not involved anymore, contrary to the initial announcement in 2013.
Vertice Bhd's involvement is the result of the company's business diversification. It is very common for businesses to diversify, venture into new industries, following the conglomerate business model.
Samsung began as a trucking business, providing transportation services. The company is now most famous for its smartphones, among its other involvement in construction, healthcare, and theme park businesses.
Louis Vuitton started as manufacturer of travel trunks before becoming well-known as a luxury brand for clothing, jewellery, and wine.
Sime Darby Berhad, a GLC, began in the rubber business. Now, it is a conglomerate corporation with businesses in healthcare, palm oil, hypermarket, logistics, and property development.
Wee has no problem with Sime Darby, but finds faults with Vertice just because it is a project spearheaded by Penang state government under Pakatan Harapan. Either that or he is merely ignorant of conglomerate business model, which the federal government also adopts.
Regarding BUCG, the company was indeed involved in the tunnel project initially. However after the crane hook from a BUCG construction site in Kuala Lumpur fell and killed 23-year-old Penangite Chin Khoon Sing in 2016, the company was removed from the project.
At that time, Penang Chief Minister Lim Guan Eng declared that the state government does not want irresponsible contractor in the tunnel project.
It may be perfectly fine for MCA's Wee to work with irresponsible contractors, but not so for Harapan. The Penang state government cherishes Malaysian lives.
---
The views expressed here are those of the author/contributor and do not necessarily represent the views of Malaysiakini.