LETTER | We are taken aback and utterly disappointed by the recent statement by the outgoing Inspector-General of Police Mohamad Fuzi Harun in objecting to the setting up of the Independent Police Complaints and Misconduct Commission (IPCMC).
Since the recommendation of the Royal Commission to Enhance the Operation and Management of the Royal Malaysia Police published in mid-2005, the Malaysian Bar and civil society has demanded the IPCMC as an independent and external oversight body to investigate complaints about police personnel and to make the police accountable for their conduct.
Sadly, to date, the IPCMC still remains elusive mainly due to the obstinate viewpoints of the police in vehemently objecting to it.
We are of the view that the objections made by the outgoing IGP towards the setting up of the IPCMC does not instill confidence in the rakyat that the police force is serious in wanting genuine reforms to be made to the police to ensure that the police would not only be seen to be a credible professional police force but is also one in reality.
We are also of the view that a truly professional and committed police force in wanting utmost integrity and discipline amongst its personnel would not in any way object to the setting up of the IPCMC. 
We say that only a police force filled with unprofessional and undisciplined personnel would want to object to the setting up of the IPCMC.
The new Pakatan Harapan government pledged in its election manifesto that they will establish the IPCMC and this was reiterated by the home affairs minister on his first day at work at the ministry.
The recommendations of the Royal Commission should be implemented in place of the EAIC, which has no clout whatsoever other than to make recommendations to the attorney-general.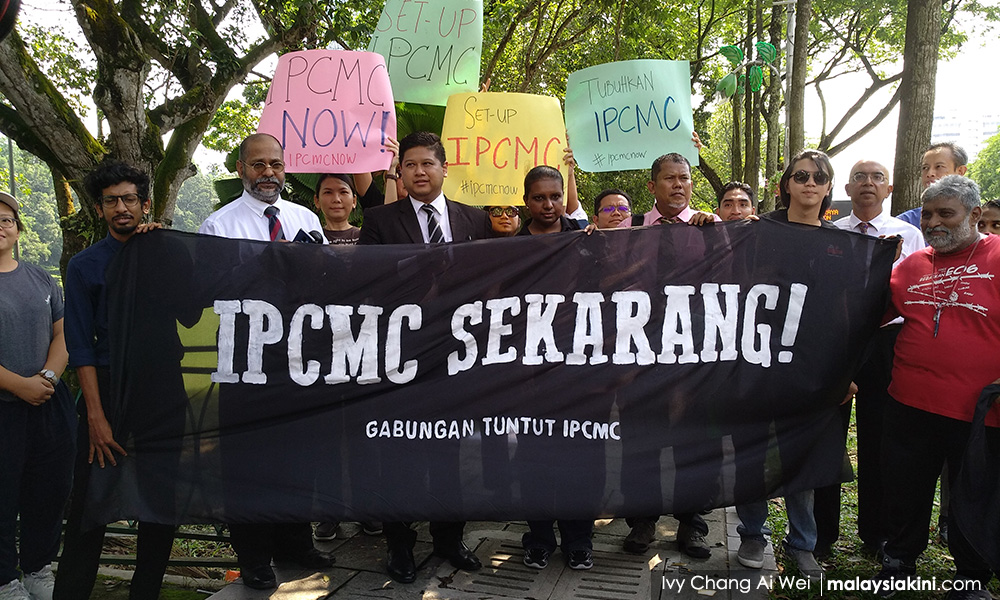 The EAIC has been shown to be ineffective in eliminating misconduct and abuse of power of those in uniform as cases of abuse and misconduct continue unabated.
The mandate given by the rakyat to the new government of the day is for change and reforms to be carried out in accordance to the will of the rakyat.
EDICT hereby strongly urges and implores the Harapan government to be committed to the immediate setting up of the IPCMC for an accountable, professional and respected police force and not to relent to the same in wake of the unacceptable objections made by the police presently.
---
M VISVANATHAN is chairperson of Eliminating Deaths and Abuse in Custody Together (EDICT).
The views expressed here are those of the author/contributor and do not necessarily represent the views of Malaysiakini.